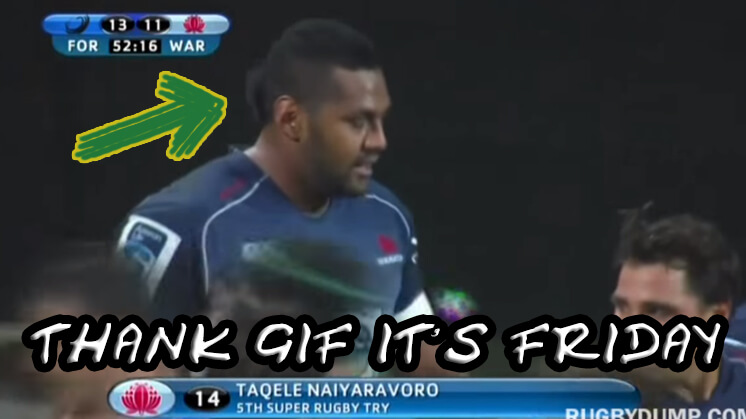 Not another great week in Australian rugby, but like any other week rugby GIFs come only second to beer in best ways to see it off.
This week we've got: a new perspective destroying an argument quite literally founded on sand; a referee seeing things no one else is seeing; Rob Horne's defending; jedi tricks, three barnstorming tries – two by Western Force props Shambeckler Vui and Mees Erasmus; and a rather nasty ankle tap.
Also, hopefully Cheika picks Taqele Naiyaravoro for the final England test just so we can see than disgusting mullet mohawk of his again.
Angles
Obstruction Construction
Back Attack
Jedi
Shamwow
Seeing Red
Seeing Yellow
Beep Beep, Motherf*ckers