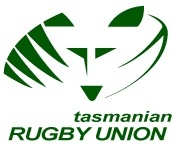 Last five minutes key in both Semis
Hobart Harlequins and Taroona Penguins both beat time to advance in two tense semi-finals in blustery conditions at Rugby Park on Saturday. Quins won to a sideline penalty by fly-half Dave Wollemann to eliminate Hobart Lions 22-20 and the Penguins celebrated a Charlie Holmes try to win 26-22 over Devonport Bulls.
Harlequins drew on two electric tries to centre Sid Fielea running against the wind, before the Lions replied with tries to Dave Craig and Wilhelm Koch to lead 17-12 at half-time. Hobart's defence fell off high tackle attempts, negating a clever kicking game from Koch and a dominant scrum.
On resumption Hobart landed a handy penalty and worked towards the windward flank to retain possession but another converted try to Fielea cut their lead to a single point with 20 minutes remaining. Harlequins missed a long-range penalty and floated a pass forward during a promising counter-attack and conceded penalties on attack, but managed handy lineout wins to Jeff Altmann and found space with varied kicking from Wollemann. Hobart defended their line fiercely but on full-time Quins were awarded a breakdown penalty wide on the right to seal their escape with Wollemann's fine strike across the wind.
'Discipline could have cost us. This club has lost games in similar fashion,' said Quins coach Colin Fielea, recognising the groundwork laid by prop Chris Lobley and Altmann as well as the finishing of the scorers. Disappointed Hobart mentor Adam Johnston praised the efforts of prop Paulo Saissoa and felt his team had struggled to get position into the wind, but added that Sid Fielea was outstanding.
Taroona stormed to a 19-0 half-time spread over Devonport, with tries from a charge-down by skipper Rhys Watts, an overlap to Charlie Holmes and a clean line-break from replacement fly-half Andy Ryan rattling the Bulls, who saved two more with desperate defence in their red zone. Devonport strung charges together through Mark Meo and Shaun Puke but repeated infringements cost them with Connor Mack yellow carded just before the break.
The Bulls seized a loose lineout ball for hooker Alistair Nesham to score and then put Number 8 Johann Joubert and scrum-half Ryan Brown over from short range to equalise with 10 minutes remaining. Devonport looked to have the running as the Penguins bench thinned through changes but Taroona mustered good midfield sets and forced play into the Bulls quarter where the Bulls took some poor options to allow Taroona a penalty in injury time for winger Holmes to seal their escape.
Taroona's David Whyte praised Ryan, lock Will Howard and centre Jeremy Climie in a team that stayed with their focus, played to get the ball and follow it wide. His vanquished counterpart, Derik Joubert, felt the Bulls had started indifferently and taken poor options later but singled out Puke, Joubert and Dean Wallace as their best.
Taroona go into the grand final to be played on Saturday, 8 September, and Harlequins will next week travel to Devonport to challenge the Bulls. The winner of that match will go into the grand final to play Taroona.
Results
Hobart Harlequins 22 (S.Fielea 3 tries; D.Wollemann penalty 2 conversions) def Hobart Lions 20 (D.Craig, W.Koch tries; D.Clack 2 penalties, 2 conversions)
Taroona Penguins 26 ( C.Holmes 2, R.Watts, A.Ryan tries; E.Salter 3 conversions) def Devonport Bulls 22 (A.Nesham, J.Joubert, R.Brown tries; C.Mack penalty, conversion).