We come into this game with both teams in a similar place- not having won for a while (Blues drew last week), and little to play for other than the potential of representative honours for a few. There are some interesting sub-battles at play here, like Samu Kerevi vs Ma'a Nonu, will Kerevi leave and the run on debut of Scott Malolua. With not much more than pride on the line, let's see how the last home game of the season pans out for the Reds.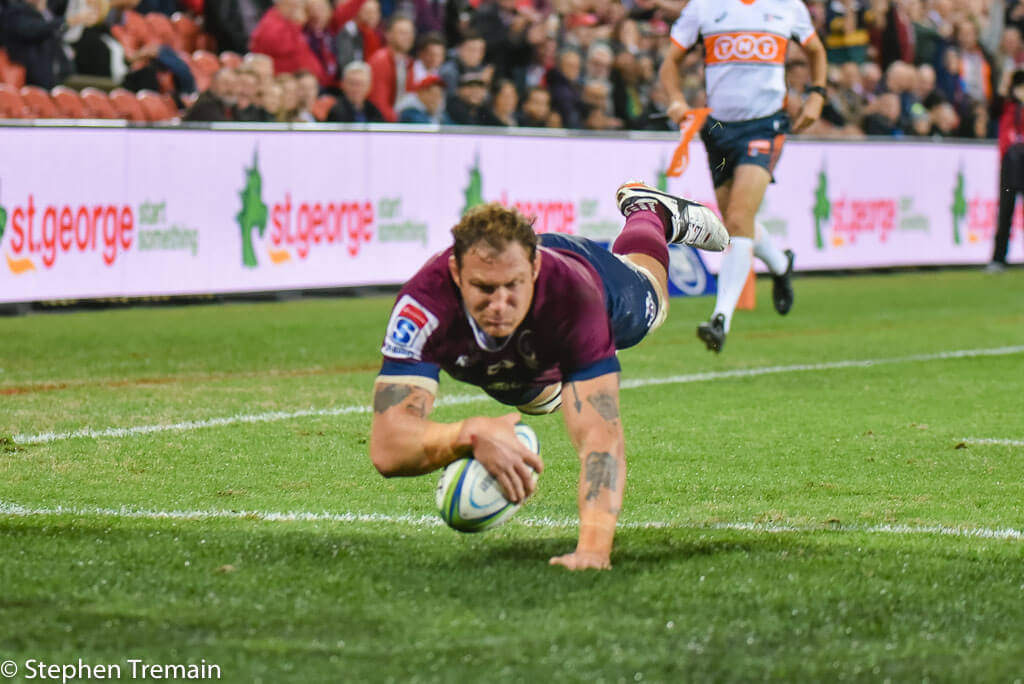 THE MATCH
Things didn't start well for the Reds when Blake Gibson dove over on a pick and drive in simple fashion after Filipo Daugunu got turned the wrong way in a ruck several phases earlier. Early on, you get the sense that both teams are not going to be afraid to throw the ball around and have a go. Taniela Tupou put a foot in touch on a tough chance at the tail end of a great interchange that began in their own half. This is despite the greasy conditions with the dew and a field that looks like it had seen better days with its third game in a week.
As we progressed ill discipline and weight of possession started to tell. JP Smith got a let off when Otere Black kicked a penalty dead in goal, missing touch, but soon after some neat off loading saw Tanielu Telea'a go over on the left. Just when alarm bells might have been ringing a Kerevi half break led to a flick pass from Jock Campbell to Scott Higginbotham who turned back the years to over on the right. Almost immediately though, the Blues hit back with a long range try from a Nonu burst who put Pulu over practically under the posts. With 26 points in 24 minutes (21-5 Blues) this could be anything.
Sustained Reds pressure and many fruitless pick and drive attempts finally led to some space on the left edge and Taniela Tupou is almost unstoppable from short distance and he crashed over, with Hegarty converting. 21-12 after 34 minutes. 15 solid minutes of possession before halftime led to a Hegarty penalty right before the break and we go to the sheds at 21-15 Blues.
The Reds shot out of the gates after halftime with more razzle dazzle passing from Malolua this time releasing McGahan who fed Hegarty who converted his own try, and the Reds were in front. Inevitably in this yo-yo game the Blues scored next, with Pulu diving over with no one in front from about 30cms out, and like that the Blues had the lead again.
After an exchange of penalties and errors the Reds dodged one when what looked like it may have been a Pulu hat trick was denied by the TMO. The question was whether they could capitalise? The Reds still had the possession advantage entering the final quarter of the game but struggled to make an impression unless piggybacked up field by error or penalty. Again the Reds were denied close to the line, multiple phases seeing the Reds driven backwards yet again.
The Reds got increasingly desperate and a energetic Moses Sorovi sparked the Reds late with Duncan Paia'aua also being involved. Old man Higgers again sprung free wide left and was over for his second. Hegarty converted and the Reds were ahead with two to play.
The Blues frantically tried to score and turned the Reds ball over but the Reds turned it back and held on for their first win against a New Zealand side since 2016.
MATCH TURNING POINT
The game was up and down with both sides having the ascendancy at one point. The long lost ability of the Reds to win games late is what actually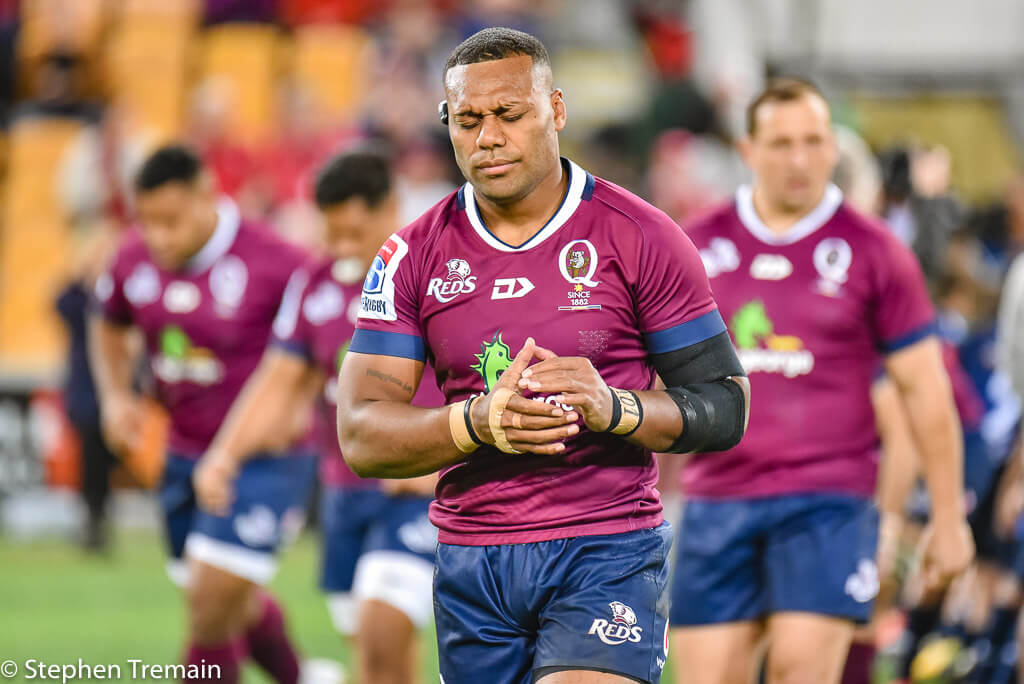 GAGR MOTM
This is my least favourite part of writing, mostly because as a forward I have no idea what a back does and looking pretty doesn't count for me. Seriously though, Ma'a Nonu was threatening in the few opportunities he had. Overall the Blues were more solid as a team with maybe only Augustine Pulu really standing out.
The Reds were more of a mixed bag. Taniela Tupou was strong but gave away too many penalties again. The forwards all worked hard as a unit. However, my GAGR MoTM goes to Samu Kerevi who terrorised the Blues defence every time he touched the ball and was the spark for anything good the Reds did. With any luck winning my prestigious honour will force him to stay.
WALLABY WATCH
With Tate McDermott out injured and Lukhan Salakaia-Loto being rested, it really fell on Taniela Tupou and Izack Rodda to cement their places and maybe a few others to push for a wildcard in the squad. In that sense, Liam Wright was excellent again as he has been the last month or so. I know there is a log jam at 7 but his aggression on the ball has been exceptional. He had won two penalties by half time and was a constant menace.
---
STATS
Reds – 29
Tries: Higginbotham 2, Tupou, Hegarty
Conv: Hegarty 3
Penalties: Hegarty 1
Blues – 28
Tries: Gibson, Telea'a, Pulu 2
Conv: Black 4
Penalties:
Cards
Dalton Papali'i saw the cheese in the 67th minute for playing the ball on the ground close to the line after several consecutive penalties against the Blues.
PHOTO GALLERY (Credit Stephen Tremain)