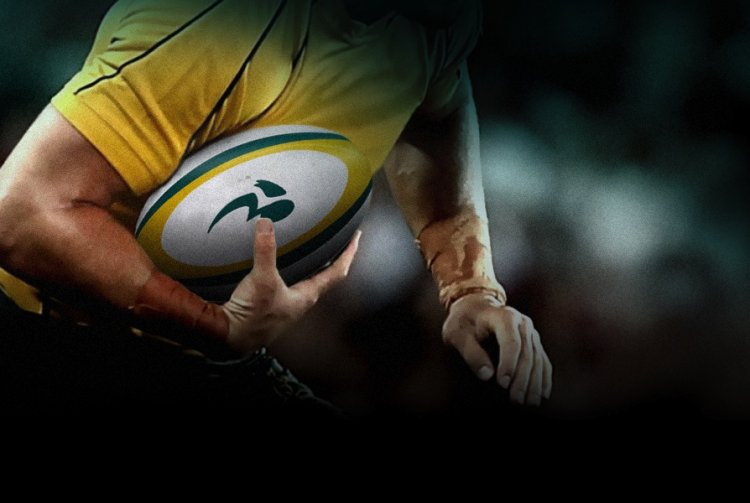 The end is nigh for the non-traditional rugby teams from Victoria and Western Australia, with both out of finals contention. This last hit-out for the season is for pride, and possibly Bieber O'Connor's love/signature.
The Rebels produced three wins from their first seven games, but since the bye predatory is a word I would only assign to Cipriani's pick-up tactics. A disappointing second half to the season has left the Rebels with the onerous task of holding up the whole Super Rugby ladder; they're destined to finish last after a shock draw by the Lions last weekend. Both Adam Freier and Gareth Delve made mention this week that they are out there to win for the fans, so expect some emotion from these adopted Victorians as they look to finish strongly.
The Western Force have had a turbulent season—almost as turbulent as their flight over here, dodging the ash clouds across the Australasian region. Until the penultimate round of the competition, the boys from across the Nullarbor have scraped together four wins and two draws, as well as two narrow losses to the table toppers, the Reds.
Last time these teams met, the Rebels fought back, and Danny Cipriani led the rebellion by sending a proton torpedo across the field instead of the easy penalty for part-time outside back Kingi to latch onto. The standouts for the local side that match were, Rabbit O'Connor, doing his jackrabbit thing all over the park, and Sam Wykes, who after that game was thought of as a Wallaby bolter. Wykes's opposite number, Hugh Pyle, who misses this week with a hamstring injury, was exceptional for the Melbournites, as was Mark Gerrard, who was running straight in the centres.
The Sandgropers are missing their captain, Australia's line-out king, and G&GR Podcast star Nathan Sharpe after an ankle injury has forced an end to his run of 53 consecutive Super Rugby caps. Ben McCalman, who packed in at the back of the scrum last time these teams met, comes into the locks, meaning that four Wallaby backrowers will be starting for the visitors. Bieber also played his last game for the Western franchise, after a one week suspension sees him sitting out against what is tipped to be his new club in 2012.
The battle of the back rows will be key in this game. Wallabies Pocock, McCalman, Brown and Hodgson take on Saffy, Lipman and Delve. Expect the Force to try to run the Rebels loosies off their feet. Delve, buoyed by his family coming over to see him play in the five stars, will try to combat all four of them by himself in his effort to play for Wales in the World Cup, and will probably give them a fair go as well! Even with Delve's Super-Welsh efforts, I think the breakdown battle will be won on a weight of numbers.
With McCalman at lock, or more accurately, without Sharpe, the line-out is a bit weaker for the Force, though the Rebels are missing Pyle. Retiring line-out general Kevin O'Neill is on the bench for the Rebels providing extra strength for the home side in his last Super Rugby game, leaving Al Campbell and Chewbacca to start proceedings from the second row.
In the backs, while missing JO'C, the Force have found Stannard to be an apt replacement, sending the returning Ripia to the pine. Dellit starts at fullback with Shepherd taking a seat next to Willie and Woody. Phippriani remains a menace, with Nick Phipps surely looking at a call-up to the World Cup Squad, and Cipriani kicking truly. Gerrard shores the Rebels up with his monster goalie-style boot. Expect him to attempt a drop goal from within his own half if given the chance—60 metres isn't out of his range. Afusipa earns a starting spot next to Captain Mortlock as they take on their soon-to-be new teammate, Mitch Inman in the centres, with Rory Sidey filling the Bieber gap.
In a battle between the Force and the Rebels, when the Rebels have Yoda and Chewbacca starting, I can't go past the Rebels. In Rod Macqueen's last game as head coach I expect the Rebels to have a lot of heart, and spirits (other than vodka). Rebels by 6 in a free-flowing affair.
Lance Free says: "Based on form you'd have to say that the Force should pull this one off. I know they've probably been a bit destabilised by the JO'C goings-on this week but I think that may actually have the opposite effect, and bring them together. They've put on some good performances lately (Canes, Highlanders and Reds) and even without Sharpie I'd expect them to own the breakdown and deliver a solid set-piece. The Rebels will be keen to put on a good show for their fans but may have some difficulty on the back foot. Force by 12."
If you are going down to the game – remember to dress up! It's Star Wars theme, or any other wacky costume you have, so come on down, and have a kick on the field afterwards!
"The Stockade" – AAMI Park, Melbourne
Friday, 17 June 2011 – kick-off at 7.40pm (AEST)
Rebels:
1 Nic Henderson, 2 Ged Robinson, 3 Greg Somerville, 4 Alister Campbell, 5 Adam Byrnes, 6 Jarrod Saffy, 7 Michael Lipman, 8 Gareth Delve (vc), 9 Nick Phipps, 10 Danny Cipriani, 11 Cooper Vuna, 12 Stirling Mortlock (c), 13 Afusipa Taumoepeau, 14 Richard Kingi, 15 Mark Gerrard. Reserves: 16 Adam Freier, 17 Laurie Weeks, 18 Kevin O'Neill, 19 Tim Davidson, 20 Lachlan Mitchell, 21 Peter Betham, 22 Julian Huxley.
Force:
1. Kieran Longbottom, 2. Nathan Charles, 3. Matt Dunning, 4. Ben McCalman, 5. Sam Wykes, 6. Matt Hodgson, 7. David Pocock (c), 8. Richard Brown, 9. Brett Sheehan, 10. James Stannard, 11. David Smith, 12. Rory Sidey, 13. Mitch Inman, 14. Alfie Mafi, 15. Patrick Dellit. Reserves: 16. Ben Whittaker, 17. Tetera Faulkner, 18. Tom Hockings, 19. Jono Jenkins, 20. Mark Swanepoel, 21. Willie Ripia, 22. Cameron Shepherd.