This is the time of the year that rugby fans love- the time when their team is equal top of the table, and in most cases, anything is possible. All teams are equal, though some are perhaps more equal than others.
With that in mind, let's have a look at the 2019 Reds squad, where we can see the results of Brad Thorn's "culture" regime taking shape in his first full off-season in charge. While on the face of it there seems to be some key changes, bear in mind that two of the biggest names out the door didn't pull on the jersey last year.
It was a time for the kids to take charge, with the exception of ageless George Smith. So read on for my look at the squad, and join myself and other GAGR stalwarts for some predictions about how they think things will pan out.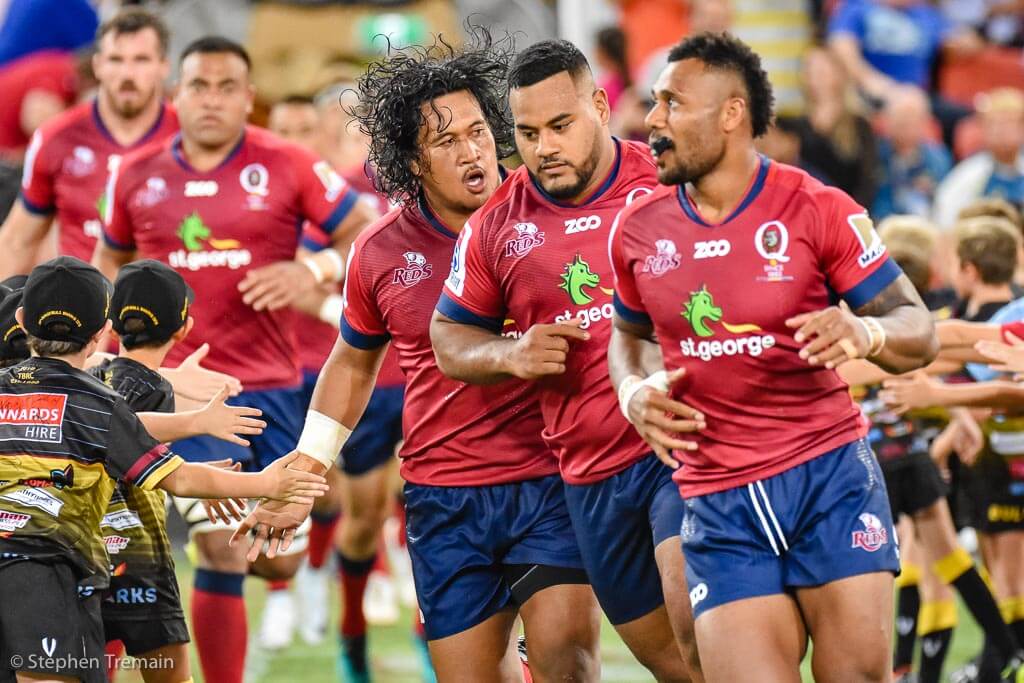 Squad Make-up:
Props: The core of what has been a dominant scrum for the last few seasons return, with the addition of Gav Luka (Bond Uni) and Feao Fotuaika (Souths). I don't expect either to have massive game times having seen them in club and NRC the last few years. The loss of James Slipper will be felt, even with him not playing much last season. Look for the Smith twins to challenge for Wallaby squad spots once their eligibility issues are sorted.
        Returning: Taniela Tupou, JP Smith, Ruan Smith, Harry Hoopert
        Gone: Sef Fa'agase, Markus Vanzati, James Slipper
Hookers: After an astonishing first season of Super Rugby, look for Brandon Paenga-Amosa to come on strong again in 2019. After a baffling end of season snub by Wallaby coach Michael Cheika he will have a lot to prove early on. Efi Ma'afu, the U20 Australia hooker for the last few years is now a permanent squad addition and should be an effective bench option with Alex Mafi.
        Returning: Brandon Paenga-Amosa, Alex Mafi
        Gone: Andrew Ready
Locks: The loss of Kane Douglas hasn't really been mentioned too much but his experience in the young pack shouldn't be overlooked. However, the sheer volume of skilled players in the engine room mean it shouldn't be a crisis. Wallabies and future Wallabies abound here, and another season together will surely be a good thing. One to watch is how Lukhan Salakaia-Loto bounces back from the well-publicised personal issues that derailed his end of year campaign.
        Returning: Angus Blythe, Harry Hockings, Izack Rodda, Lukhan Salakaia-Loto
        Gone: Kane Douglas
Backrow: As with the locks, it is a case of there being a plethora of riches and many young tyros looking to forge a long career. The loss of George Smith does hurt here to an extent as 7 is now the only spot where there probably isn't a proven player to go in. Imagine how strong this pack would have been had the rumours of a Liam Gill return proved accurate. At this point I would expect either Liam Wright or Fraser McReight to fill the spot. Elsewhere, the likes of Caleb Timu, Scott Higginbotham and Angus Scott-Young will look to muscle up and dominate play.
        Returning: Caleb Timu, Scott Higginbotham, Adam Korczyk, Liam Wright.
        Gone: George Smith, Michael Gunn, Reece Hewat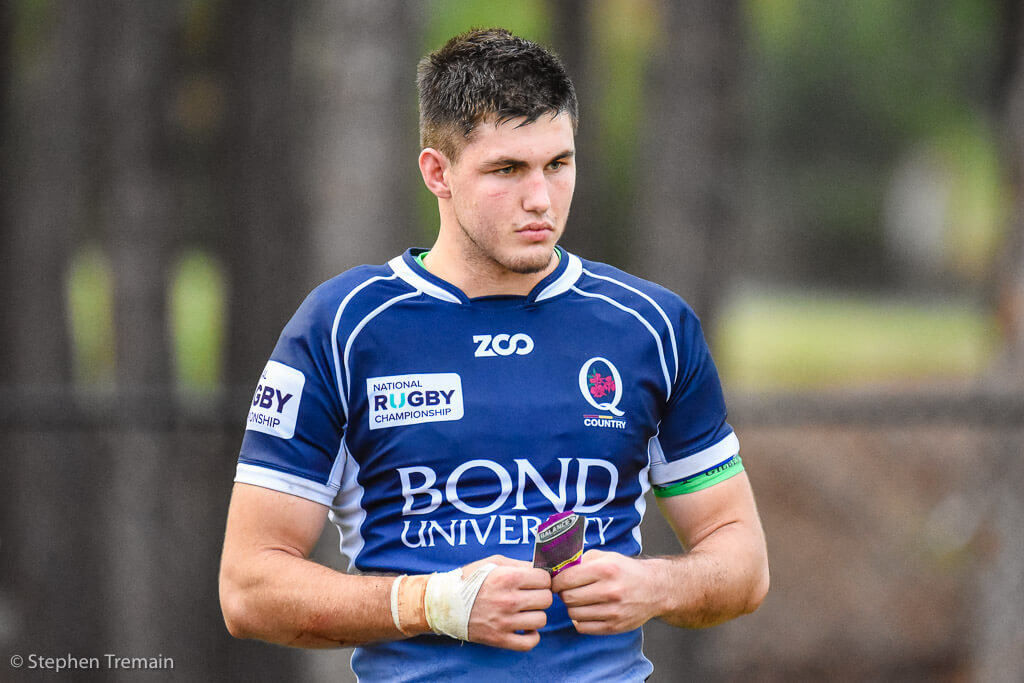 Halfback: There is some stability in the position this year with the departure of Nick Frisby confirmed. 2018 saw the combination of Tate McDermott and Moses Sorovi nail down the two squad roles with James Tuttle left to cool his heels in Premier Rugby. It will be interesting to see if anything changes here in 2019. Last season they were solid if not spectacular while playing behind a dominant set piece, so you would expect some advancement, especially with more clarity in the spots outside them.
        Returning: Tate McDermott, Moses Sorovi, James Tuttle
        Gone: Nick Frisby
Flyhalf: This year is Hamish Stewart's opportunity to make this jersey his. After a 2018 of having the spectre of Quade Cooper loom over him it seemed at times that he was a little spooked at times. With Cooper heading south and no headline competition brought it, it is clear Brad Thorn sees Stewart as the man to guide the Reds into 2019 and beyond. Matt McGahan has come from NZ via Japan and will be a useful option both here and at 12, with Teti Tela providing some depth. Newly minted Red Bryce Hegarty is also an option here, although word is he is being ear-marked for the fullback spot.
        Returning: Hamish Stewart, Teti Tela
        Gone: Ben Lucas, Jono Lance, Quade Cooper
Centres: With the outside backs in a state of flux, the centres should, injury aside, provide some more stability and room for the halves to grow. There is little doubt that when on song, Samu Kerevi is one of the most damaging runners in Australian rugby, and it appeared towards the end of last season that his oft-maligned defence was on the improve. Combine that with the nouse of Duncan Paia'aua or the bullocking Chris Feauai-Sautia and things are looking up. When you consider that 2018 revelation Jordan Petaia is more naturally a centre and a position that looked threadbare last years seems loaded now.
        Returning: Samu Kerevi, Duncan Paia'aua, Chris Feauai-Sautia, Jordan Petaia
Outside Backs: There seems to be have been more movement here than anywhere, as Queensland struggle to rekindle the kind of wing play of years past. Just as we started to finally see decent play from Eto Nabuli he was off to France, and the loss of Izaia Perese may yet come back to haunt. My fears about the loss of Perese were softened somewhat by the signing of Rebels livewire Sefa Naivalu, and he will be looking to rekindle his Wallaby form in Brisbane. Lachlan Maranta struggled to hold a place in the squad, and the official departure of Karmichael Hunt has left some holes. The returning Filipo Daugunu will be hoping to improve his defence to match his unique attacking flair. Jock Campbell wins a spot after a fantastic NRC campaign and speedster Will Eadie also gets a guernsey. Young Jack Hardy, son of former Wallaby Mitch has also been added for depth as a utility Expect Bryce Hegarty to win the 15 jersey from Aidan Toua.
        Returning: Filipo Daugunu, Aidan Toua.
        Gone: Karmichael Hunt, Lachlan Maranta, Eto Nabuli, Izaia Perese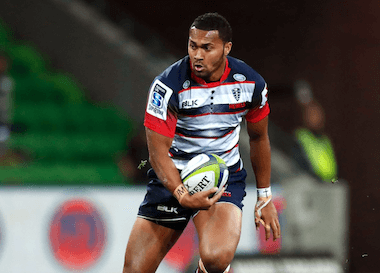 Staff: Some shuffling here as Brad Thorn looks to make his mark in the backroom too. Jim McKay will handle attack while Peter Ryan will almost certainly shore up the occasionally shaky defence. The biggest wildcard here is the use of world renowned kicking guru Dave Alred. The Reds struggled mightily here last season both at the goal and in play.
The Big Questions:
 Can the Backs finally match the forwards? The pack has been the shining light of the Reds team for the last three seasons, but as the results will tell you, having a dominant scrum and lineout does not win you games. Teams have punished Reds errors and found ways to nullify an occasionally unimaginative backline. 2019 is the year that the back line will need to solidify, utilise the skills of Petaia, Naivalu, Daugunu et al and consistently put points on the board, then back it up with staunch defence.
Can anyone kick? Sounds odd, given I have seen Hamish Stewart hammer touchfinder after touchfinder in previous seasons as well as kick goals with metronomic precision. As the team improves, the margins will get tighter and the need for reliable points and metres will change from a crowd groan to howls of agony. Bringing in Dave Alred will help with this and hopefully flow through all season.
The Culture Movement: It was clear last year, even if unacknowledged, that Brad Thorn wanted to run things a certain way, and you were either on the bus, or under it. The change appears mostly complete, so now is the time to start reaping the rewards. Win or lose, there won't be storylines about exiled players. Brad Thorn has made his bed and now is when he should start to see results. Last year was up and down (the insipid loss to the Sunwolves being a particular lowlight) but there were positives even in some of the losses.
Predicted Match Day Squad: 1. JP Smith 2. Brandon Paenga-Amosa 3. Taniela Tupou 4. Lukhan Salakaia-Loto 5. Izack Rodda 6. Angus Scott-Young 7. Liam Wright 8. Caleb Timu 9. Tate McDermott 10. Hamish Stewart 11. Filipo Daugunu 12. Samu Kerevi 13. Jordan Petaia 14. Sefa Naivalu 15. Bryce Hegarty
16. Alex Mafi 17. Harry Hoopert 18. Ruan Smith 19. Angus Blyth 20. Adam Korczyk 21. Moses Sorovi. 22. Duncan Paia'aua 23. Aidan Toua
Notes- this is based on a 5-3 split of the bench, noting that Thorn tended to go 6-2 at points- if that was the case I would add Higginbotham to the bench and drop either Paia'aua or Toua. The announcement this week of Samu Kerevi as 2019 Captain gives further weight to the thought that with the continued development of the young tyros in the backrow, the role of Higginbotham will reduce.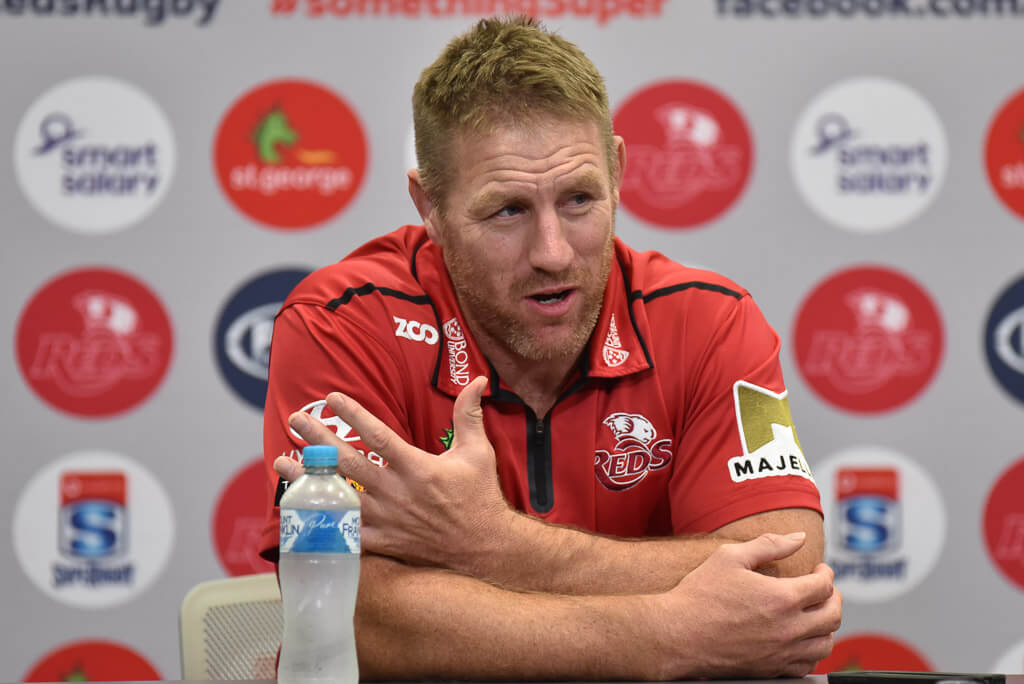 Prediction Time:
Ben: The draw is relatively kind to the Reds this year, with only two trips to NZ and no visit to Argentina. After a bye in Rd 1, a start away to the Highlanders then home to the Crusaders will be a tough beginning. I suspect that by the time the team flies to South Africa for week 9 that we will know how the season will pan out. Three straight home games before that trip will allow a marker to be laid out.
 A good team really shouldn't fear any opponent no matter where you play them and there really isn't a game that at this point I can't say we don't have a chance. An early season win against a traditionally slow starting Crusaders team will be a great platform to build on. If we can avoid injuries and suspensions, something in the region of 9-10 wins isn't out of the question and that would firmly put us in the finals mix.
Rugby Reg: On the back of some excellent off-field recruiting, a completely Brad Thorn group of players having a completely Brad Thorn pre-season (including actual trial matches) and a year's more experience among the squad, there are definitely grounds to enter 2019 with more hope. I really like the look of the potential team, assuming it gets enough game time together but can they push for the finals? I'm not convinced yet and still feel they'll finish below the other Aussie teams in the conference. To me it comes down to a couple of three game stretches, early in the season. Their first three games are bloody hard Highlanders (A), Crusaders (H) and Tahs (A). An upset in one and points in the others are a key building block for the rest of the season. Then the three home games from Round 6 (Brumbies, Rebels, Stormers) are all must wins. If we achieve that, then that's when my hopes change.
Sucker for Red: Who is in the extended squad?
Flyhalf still as shallow as a paddling pool in winter. Stewart will be better than last year for the experience but it still gives me a sick in the guts feeling.
Duncan Paia'aua needs to be in the match day squad. Particularly for leadership.
Prediction – Fingers crossed for a finals appearance, but that might just be the rising optimism that we have all mentioned. Finishing better than last year will be a pass mark for me.
Ross: It doesn't seem to matter what the previous year was like. Coming in to February, my Rugby optimism peaks. This year is no exception. I'm genuinely excited by what we might achieve. I'll try and temper this with some realism though. 
There's no easy run in Super Rugby but our schedule this year looks properly tough. With such a young squad, where we end up could be heavily dictated by how fast we start. We will be all about momentum (or lack of). We have an early home game against the defending champs, our next home games are in rounds 6, 7 and 8 and all three are on 6 day turnarounds. Then we fly to South Africa. If we can somehow weather the first half of the season and pick up a few wins then we could really come home with a wet sail.  
Realistically I'm expecting a small improvement on last season. We went 6 and 10 last year so I would expect this season to win more than we lose. If we can do that then come the pointy end we will be sniffing around a playoffs berth.  It might be a bit fanciful to imagine but I honestly don't think it's insurmountable. Go you REDS!