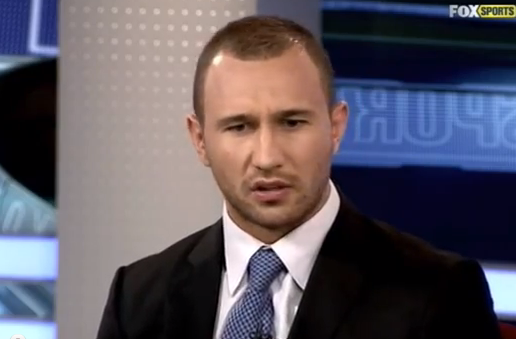 The verdict from Quade Cooper's hearing has just been handed down.
After the hearing and deliberations took more than four hours, the three-man panel comprising barrister Dominic Villa, David Giffin and Mark Woolley has found Cooper guilty on two charges and handed him the following penalty:
$40,000 fine – $10,000 of that applied to a tweet regarding an ARU licensed product, the video game 'Rugby Challenge';
a further $20,000 fine, suspended for two years;
a three-match ban suspended for two years, applicable to either Super Rugby or Test matches.
Cooper was ordered to face a code of conduct hearing after his comments last month after describing the Wallabies environment as 'toxic'.
He addressed the large media contingent after the hearing, but didn't take any questions.
"It was a very fair hearing and I was very happy with the outcome," Cooper said.
"Obviously, the sentence that has been handed to me, I have full respect for that and I understand that I fell well below par in what it means to be a Wallaby.
"For all the supporters that are out there, my apologies.
"From now on, I'm just looking forward to the future – hopefully having a big year, with not only my state, but the Wallabies.
"And I'm very much looking forward to overcoming my injury and getting back out on the field."
The ARU now considers the matter finalised and will proceed with the next stage of contract negotiations with Cooper that were put on hold whilst this matter was dealt with.