Greetings, G&GRs, and welcome to the month of April. The first Orange Cadbury Wobbly squad of the second coming of Eddie Jones has been named. Who are your smokies? Who should consider themselves disappointed? And who, despite evidence to the contrary, ought to consider themselves blessed to be in the good graces of Waratah and RA money the rugby gods? Round six of Super Rugby is complete, round two of the Super W and Women's Six Nations, the announcement of the Pacific Challenge and the Australian Women's Sevens side qualify for the Paris Olympics – good stuff!
I've posted a bit earlier than usual to capitalise on the feelings of delight or outrage!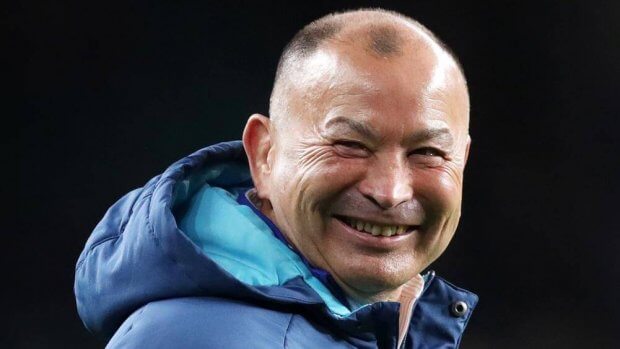 2023 WALLABY SQUAD
The squad has been named for a camp during the bye rounds in April. As expected, there are some curious decisions as well as some that have earned their position.
I've divided the squad into the following categories: Well-deserved; I can see why; thought so despite opinions and form; WTF; unlucky to miss out; and needed their arse kicked.
Well deserved – 7As, Josh Flook, Frost, Carter Gordon, Ikitau, R Lonergan, Neville, Slipper, Bobby V, Nic White, Wilkin, Wright
I can see why – Foketi, Holloway, Jorgensen, L. Lonergan, McReight, Mark N, Petaia, Samu, Schoupp, Gleeson
Thought so despite opinion and form – Pone, Hooper, Kellaway, Porecki, Robertson,
WTF – Ben Donaldson, Hanigan, Hodge, Swain, Uelese, Suli
Unlucky to miss out – Noah (fuqen serious?), Toole, Muirhead, Anderson, Liam Wright, maybe a few Farce players like Anstee, JOC 2.0 (maybe not a starter but handy in the squad), Joseph Sua'ali'i (for the shits and giggles).
Needed their arse kicked – Tate (can't pass still), J Gordon, Dirty Harry (to an extent), FF (hehehe).
Rehab group – Nela, Bell, Leota
Zoom group – Rory Arnold presumably, Nathan said Richie but surely Rory (*edit twas in fact the shittier Arnold brother. Total bolter*), Banks, Quade, Spanners, Koroibete, Kerevi, Skelton. I find it hard to see why this group is so large considering they can only take three of them…
I can only presume, for some, that they're included is to do with a dearth of players (irrespective of quality) in the side. For others, there are clearly some 'naughty piccies' on OneDrives. Then again, while in charge of the soapless, Eddie called up roughly 50 odd players that were never seen or heard of again near a rose-tinted white jersey. So, this may well be a culling of the sheep (calm down, Karl).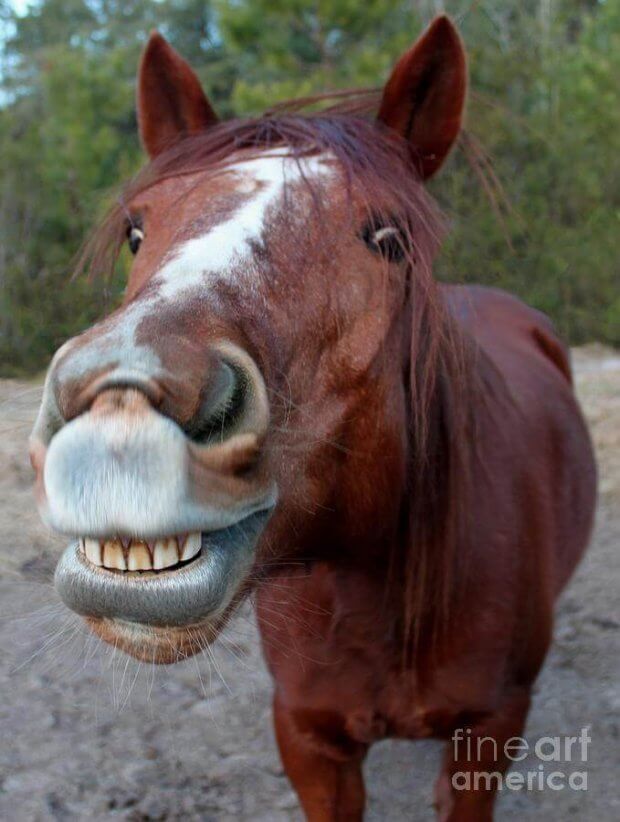 SUPER RUGBY ROUND SIX
Well, ladies and gentlemen (and Hoss), what a bloody ripper of a game we had on Saturday night! Now, I'll be the first to put my hand up and say the Tarts were, for the most part, bloody excellent. For example, I haven't seen the Ponies lineout so thoroughly dismantled in quite some time. Their efforts at the ruck, particularly from the loosies, was good, too. Yet, somehow, the Ponies found a way to win. A lot of this comes down to discipline and attitude, or lack thereof, from the Tahs. Three justified pieces of cheese handed out (and arguably one or two left on the platter of Mr Berry) among myriad penalties meant that the Tarts were their own worst enemy. Once again, I'm going to single out Michael Hooper. He was certainly better that he has been all season so some credit where it's due, but his cynicism cost his side dearly. I consider Hooper exceptionally fortunate to have remained on the field in the first half after his blatant kick out of the scrum wasn't dealt with. If the Tahs hadn't had HJH sent to the bin, it's likely he'd have been sent for a rest. As it was, the consequence of his PK was a scrum where the replacement tighthead was cheesed. Incredibly, the Ponies thought going away from a dominant scrum to a lineout was a smart move (narrator – "it was not") which demonstrated a significant lack of critical match awareness and thinking skills from my beloved Ponies which was thoroughly disappointing. All in all, though, what a bloody derby match that was. The rivalry isn't dead (you fool, Mr Nobbs).
I must admit there's been one little bee in my bonnet this weekend. I'm finding the negativity about rugby totally out of control. For example, the Tahs v Brums match. There were 11, ELEVEN, tries scored, yet people then start whinging about how the defence must've been shite. Well, I don't know about some of you, but I'm not lining up to run at any of them, even Ned Flanders. We are seeing quick games with high quality skills, yet the vitriol on social media and the other site (granted, not a place for established minds like those we see here) has been absolutely pathetic. Sure, we can have a cheeky bit of banter and call out rubbish when seen, but always with those things that don't exist on Friday called facts. The outdated mindsets and thought processes are equally ridiculous.
Highlanders def Moana Pasifika – match report here
Crusaders def Reds – match report here
Drua def Rebels – match report here
Chiefs def Blues – match report here
Brumbies def Waratahs – match report here
Hurricanes def Force – match report here (now I see what you're talking about, Rob Hill. Well done that team in blue, even in defeat!)
SUPER W
Reds def Force – match report here
Fijiana def Rebels – match report here
Waratahs def Brumbies – match report here
WOMEN'S SIX NATIONS
France def Ireland – match report here
Wales def Scotland – match report here
England v Italy – match report here (result TBC)
WORLD RUGBY ANNOUNCE WORLD RUGBY PACIFIC CHALLENGE FOR 2023
The World Rugby Pacific Challenge will take place in Samoa as it returns for the first time since 2020. The tournament, contested by the national 'A' teams of Fiji, Japan, Tonga and Samoa, will be hosted in Apia from 3-13 May, 2023.
After six consecutive editions organised in Fiji (2015-20) since its rebranding as the Pacific Challenge, the World Rugby-funded tournament is returning to Samoa in 2023 for an exciting competition contested by hosts Manuma Samoa, Fiji Warriors, Tonga A, and Junior Japan.
Organised in Apia between 3-13 May, the tournament will be played across three match days in a round-robin format with each team playing three matches. The Pacific Challenge 2023 champions will be the team who records the maximum number of competition points across the tournament and the full match scheduled has been confirmed by the international federation.
The four teams involved from the Asia-Pacific region will be formed from the best locally-based players, with most promised of a bright future with their senior national team. Competition should be fierce at Apia Park between defending champions Junior Japan, Fiji Warriors and their record nine titles in the competition, Tonga A and Manuma Samoa looking for a third crown on home soil.
Each team's squad of 28 players must consist of 23 players that are 23 years of age and under as of 3 May, 2023, while the remaining five players can be any age over 18. The tournament will allow future stars of the game in the region to develop their skills in a competitive environment against cross-border opposition.
NB – NOT the same tournament as the Pacific Nations Cup which involved Australia A. Hopefully that will be later in the season around the same time as the Rugby Championship.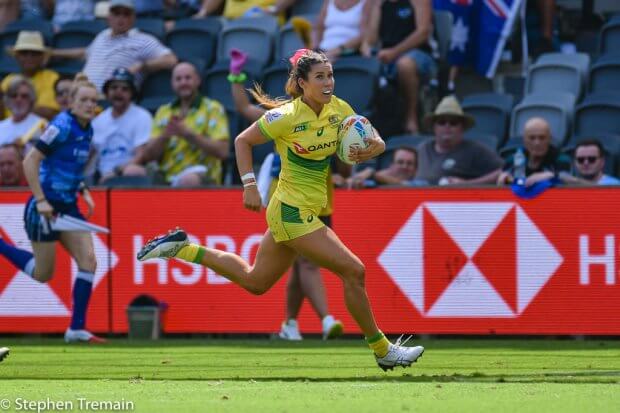 AUSTRALIAN SEVENS
At last point of checking, the Aussie Women were into the HK 7s final. Alas, the lads only finished in 11th. A recap on the weekend's performances can be found here
Anyhoo, folks. Happy Monday (unless you're a Queenslander, apparently) and let's hear your thoughts!