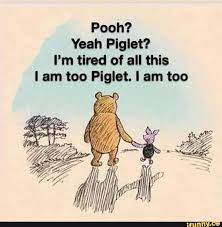 Well, after what was an almost underwhelming weekend of rugby where Super Rugby tried, and failed, to compete with a league initiative (again), we can get back to home teams playing games at home and enjoy the rugby where we want it.
Last week is gone and now it's time to look forward.
Note: I've deliberately not mentioned the Savea Issue. Others will want to make time out of that
The Sua'ali'i Saga continues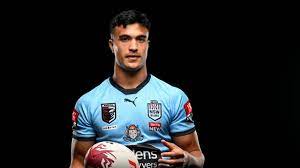 Reported here in that other site, the saga for Joseph Sua'ali'i continues as he appears to be set to reject rugby and accept a $750K contract to continue with the Roosters for at least another year. Wallabies coach Eddie Jones has identified the former schoolboy rugby star as one of his priority signings targets in the lead-up to the 2025 British & Irish Lions tour and the World Cup two years later. He would have loved to have convinced him to cross codes next year but will have to wait at least another 12 months.
However, the Roosters also have a fight on its hands to keep the young talent from heading elsewhere. Sua'ali'i started on the wing and this year is playing in the centres for Easts. He has stated that he wants to move to fullback but his path is blocked at the Roosters with the captain , James Tedesco, the incumbent NSW and Australian custodian there. This will encourage other clubs to look at what they can offer for 2025 and beyond.
Now as you all know I am totally against the way RA, Eddie Jones and so many others in rugby seem to see league players, even former rugby ones, as people that should be chased. Sure this guy was great at school where his ethnicity saw him develop so much faster than his peers and so he looked very good. However, he has never played Super Rugby and his time in league will have diminished a lot of the rugby skills he did have, to the point where he will be on a steep learning curve if he does get back. Like every other league convert he will take 3 or 4 years to become familiar with the game again, will look really good in space at times, but will be poor at defence, distribution, kicking, positioning, ball retention at rucks and mauls and almost every other skill needed to play top level rugby. In the meantime he will take up playing time and money from a good rugby player who will now not get the opportunities to demonstrate his own development.
This league idea is a failed experiment that doesn't work. If some want to come and play rugby again, fine! Go to a club and show us that you're better than the other players who have spent years developing their rugby skills and earn the right. But don't come over and be given a free ride into both Super Rugby and the Wallabies where you won't actually be that good.
New Super Rugby laws exposing team depth and player fitness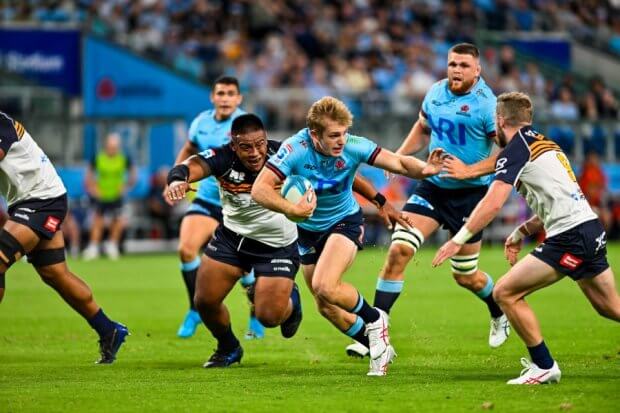 As reported here the new laws in play in Super Rugby have undoubtedly changed the pace of the game, speeding up all set-piece play and reducing tolerance for slow ruck clearances and minor injury stoppages and has seen a significant increase in ball-in-play time and points scored.
In round one of Super Rugby, the average ball-in-play time was a whole two minutes higher than the 2022 season average and in round two, there was an average of 78.8 points scored across the six matches.
While there is some concern that the huge scorelines could dilute the product over time I'm not sure that's true. As Justin Marshall said "I think it's healthy for the game. The fact that we are now having players fatiguing because the ball is in play more and you're getting rewarded for good continuity, you're getting rewarded because the defence isn't always fresh." He also thinks that as the players get used to the laws and coaches start planning better the scores will come down. "Look, it'll pull back because players will adjust and everyone will learn to use their benches and everything better, so the points will eventually come back a bit. But, at the moment it's about the teams and players learning that the game has sped up and the ball is in play more and I've got to get fitter, and I've got to make sure that when I'm tired that I'm getting myself into good positions."
I don't have any statistics on this, mainly because the way time in play can be measured is so open that you can get any stats to make your argument. However, from the games I've been watching, the speed of play seems to be faster. Whether that's true or not doesn't really matter, perception wins and if people perceive the game to be faster then it's a win. Especially against those crying about the boring slow games last year.
Quade given hope – but not so much for Arnold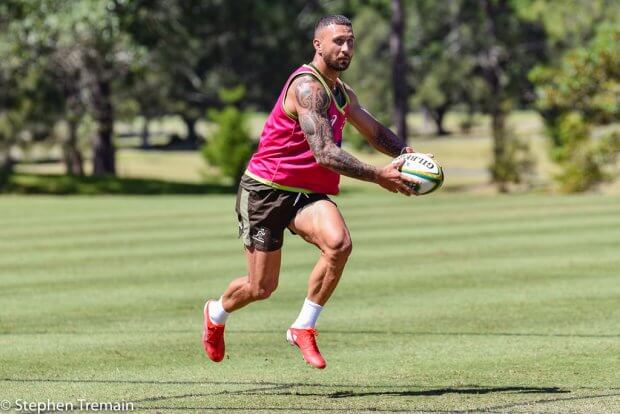 Eddie Jones has indicated here that he thinks Quade is likely to be someone he'll want to bring back into the fold. He said that if Quade can "Get his confidence back, get them (his Japanese team) to win a few games and we will see where he can take us in the World Cup." By no means is Quade a monte for a place, quickly talking to clarify that he wasn't guaranteeing Cooper's selection: "I didn't say that, I said he could be [with us]."
Since making his Wallabies return in 2021 against the Springboks the flyhalf has played six Tests, all of which Australia won before injury struck in 2022. A World Cup return in 2023 would be a full circle comeback for the pivot who was the first choice No 10 for the Wallabies in 2011 in a strong side that made the semi-final.
Jones did reveal that the race for the flyhalf position is ongoing saying "We will need to have three 10s at the World Cup, Quade could be one of them, and the other two spots are wide open,"
However on Rory Arnold he seemed less interested. As reported here Rory's Japanese club, the Red Dolphins have cancelled their season in disgrace when it emerged a group of players were involved in a wild night out in southern Japan. Not wanting to risk his 3 year $4.5m contract, Arnold has decided to stay on the sideline in Japan rather than come home to play in a Super side. He will continue to train hoping that his value will be recognised by new Wallabies coach Jones.
However, Jones has made a couple of comments here that indicate this might not occur. "Well, he didn't come on the November tour, so he made his decision not to play for Australia on the November tour by his own volition," Jones said. "At the moment, players who do that aren't in our (plans) because we want players who want to play for the Wallabies. That's just common sense. And if he rings up and says he wants to play for the Wallabies, then we'll have a chat to him."
Personally, I'm on the side of Rory here. At that age and with limited time left in his playing career he'll be wanting to set his family up. Sure, it'd be nice to come home and play for the Wallabies, but the competition for places is very strong at the moment and there's no guarantee that if he came back he'd get a slot. He's been a great Wallaby competitor over the years and I'm happy for him in his decision.
A first for the TMO Changes
Tevita Mafileo has taken the honour of the first player to have the new TMO laws applied against him. RugbyPass has reported here Mafileo was originally sent to the sin bin for a cleanout while trying to help Aumua ground the ball by removing Rebels players, but his cleanout hit No 8 Hardwick high with a shoulder to the head area.
The TMO reviewed the incident before a yellow card was issued, which was upgraded to a red while Mafileo was in the sin bin. He has been handed a three-week suspension by the SANZAAR judicial committee. Of course with the usual chocolate wheel of justice in play and the lack of intent to actually prevent high tackles the judiciary also stated "taking into account mitigating factors including the Player's clean judicial record and pleading guilty at the first available opportunity, the Foul Play Review Committee reduced the suspension to 3 weeks. Additionally, due to this incident being the Player's first offence, the FPRC have deemed Tevita Mafileo eligible to apply for World Rugby's Head Contact Process – Coaching Intervention."
So good news and bad news. The fact that the game wasn't stopped for 5 minutes while the TMO reviewed every angle 75 times to come to this decision was great. I like the idea of get them off, get on with the game, review while they're off and make a decision. I think this is much better than the idea of "putting them on Report" which allows a transgressor to continue to play.
Still not happy with all this reduced sentence crap which in my mind just confirms to coaches and players that the risk is worth them not changing their technique. Still one win is better than none so well done on the new law.