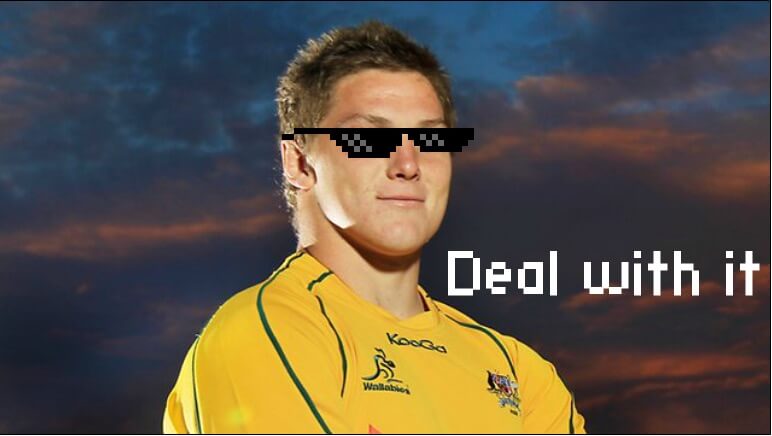 As foreshadowed yesterday by G&GR, and then scooped by us this afternoon on social media, Michael Hooper has been cleared of punching Nicolas "Dirty" Sanchez and his one match ban will mean he is available for selection against the All Blacks next weekend.
"It was found that Hooper, in circumstances of considerable frustration and in order to try and rid himself of his opponent, drew back his free right arm and … struck out at the opponent's head and neck area with his open hand," read the judicial officer's finding.

"I found no aggravating factors to be present but did but did find a number of mitigating factors including Hooper's good character and repute along with his good disciplinary record."
This meant Hooper's original sentence was halved to one match, and as he was named (just today…) to play for Manly in a finals match this weekend, he will be up for the next Wallaby test. Turns out that adjournment was pretty handy eh?
"I found this match could not be considered inconsequential and would have meaningful consequence for Hooper given his current competition and rotation within the Australian squad," said the beak.
This short ban will be of no surprise to regular G&GR readers though having seen our special footage earlier this week.