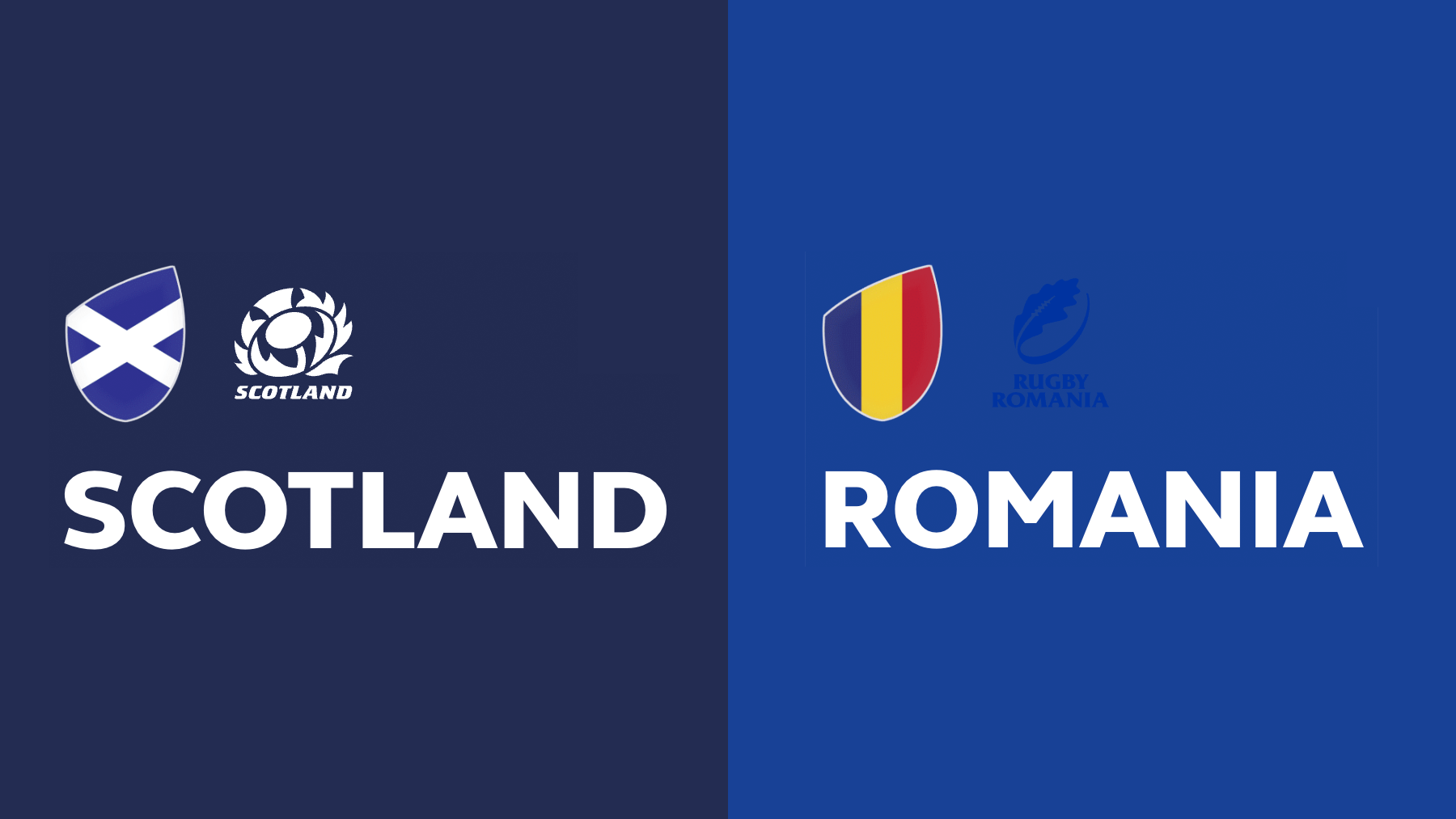 The Match
8:08 Scotland 12 (Cameron Redpath) shoots out of the line and sheds a defender. Scotland 7 (Hamish Webster) scores near the corner to open the bar tab for the Jocks. Conversion successful. Score 7:nil.
15:50 Scotland maul. 14 (Darcy Graham with the platinum blonde haircut) passes to 9 (Ali Price) for a try near the posts. Score 14:nil.
19:45 Scotland with possession & under advantage. 14 (Darcy Graham) cuts through the middle and scores near the posts. G&GR game notes say "Man of the Match?". We called it early and correctly. Easy conversion successful 14 Score 21:nil. This is going to be a maths lesson in our 14 times table.
24:30 G&GR reporter falls off chair after hearing a New Zealand commentator whinge about an unfair penalty against Romania for holding-on at the ruck due to the pilfering player being from the side and off his feet. Match reporter ok to continue despite carpet burn. Bravery award paperwork submitted.
26:30 Scotland lineout, maul then pick & go phases from the piggies. Scotland's 15 (Ollie Smith) fumbles the attempted grounding. No Try. Romania run it out from their own tryline instead of kicking and Michael Cheika suspects Romanian of computer-hacking his intellectual property. Romania eventually chip it over the sideline.
29:09 Scottish Prop Jamie Mhatti drops a pass cold and knocks-on. The Front Rowers Union file an official complaint regarding expected duties.
The TMO intervene to look at a shoulder-to-head high shot from Romanian hooker Robert Irimescu on Scottish 10 Ben Healy after Healy passed. Irimescu, the New-York based Major League Rugby player is off to the sin-bin while the TMO considers an upgrade to red (the TMO subsequently cancelled Kenny Loggins – the tackle wasn't a highway through the danger zone).
30:00 Scotland lineout – maul – breakthrough under advantage. Grounded short. No try. We come back for the penalty and a yellow card for the maul infringement of Romania 6 Florian Rosu. Romania is down to 13 players. Ray Warren knocks on the commentary booth door.
At 30:41 Romania remove their 9 (Gabriel Rupanu) from the field in order to have enough front-rowers for the scrum. Is a yappy-9-free-game the future of rugby? The writer refuses to rule anything out.
32:40 Romania overthrow their lineout and Scotland take advantage – leading to a try by 14 Darcy Graham. His second of the match and the 4-try bonus point for Scotland achieved. Scotland are now on equal Pool B points with the Dutch Dirt Farmers. Healy's conversion from the sideline is successful. Score 28:nil.
37:22 Scotland try to 8 Matt Fagerson off the back of an assist by Jane Austen's Mister Darcy. The referees want to have a look at the shoulder-to-face incident that left Ollie Smith with a bloody nose (also known as a "quite reasonable night-out in Glasgow").
Romanian 15 Marius Simionescu goes off with a yellow card. Romania is down to 12 players on the field. Conversion successful. Score 35:nil. Scotland are now chasing maximum points difference for Pool B hair-splitting if required.
39:30 Romania are back up to 14 players, but that's not enough to stop Darcy Graham's third try. The quick conversion is successful and that's HALF TIME.
The second half starts with Romania down to 14 players for 8 more minutes.
43:45 Romania win a scrum penalty and kick for the sideline, but it stays in! Scotland run it back. Scotland kick-pass to 12, who flicks to 13. Try to 13 Chris Harris. Conversion successful. Score 49:nil.
47:15 Penalty to Scotland (9 taken out early, you need to suppress that urge).
48:05 Scotland lineout. A few phases later and (under advantage) prop Jamie Bhatti is over. Ruled no-try by the TMO. Bhatti has let go of the ball while trying to place it backwards. The commentators note that veteran Jamie Bhatti has never scored a test try.
52:16 Romania win their lineout just outside their own tryline and go on the burst then chip ahead. Scotland 15 Ollie Smith gathers the ball and strolls unopposed to just short of the tryline. Tackle. Smith releases, gets up, regathers and scores. The officials confirm that order of events is legal. The joy of having players who know the laws. Conversion successful. Score 56:nil.
57:35 Scottish 10 Ben Healy scores his first test try off a line breakthrough by MOTM Darcy Graham. Conversion successful. Score 63:nil.
62:00 penalty against Scotland for a high tackle. Romania commence their best passage of play of the game from their lineout, drive and multiple pick-and-drive phases and other close-in work near the Irn Bru tryline. Romania go over the line under advantage but it's held-up. Scotland need to watch how many penalties they're giving away in the red zone.
The red-hot-Romania period comes to nothing with a kick-pass to the winger that goes too far and out. There was no need for that. Romania just needed to be patient with their close and medium length passing and tryline-bashing.
70:00 Scotland win their lineout. Passes from 22 then 21 go to 16 Johnny Matthews for a try on his test debut. The commentators describe how the popular 30 year old was called up to the Scotland squad from his honeymoon. Conversion successful. Score 70:nil.
72:12 try to 20 Rory Darge under the posts. Conversion successful. Score 77:nil.
76:50 it's anyone's game with only three minutes to go, but for an inside flick pass to Darcy Graham who scores his fourth try of the game (and his 5th try of the RWC). Conversion successful. Score 84:nil. It's a record score for Scotland.
The Game Changer
The kick-off whistle. Romania let its 0:0 parity slip and it was mostly one-way traffic after that.
The Man of the Match/Standout Player
Scotland's winger (14) Darcy Graham scored four tries in this game (taking the record for RWC game tries scored by one player) and was involved in a lot of other Scotland tries.
Next RWC games for these teams
With the 4 try bonus point in their sporran, Scotland now have equal pool points to South Africa. The Scotland v Ireland game Sunday morning 8 October Aust time) promises to be a belter with big implications for the hyper-competitive Pool B.
Next week Romania play Tonga (9 October, wee hours of the morning Australian time).
The Details
Scotland (84)
Tries: Hamish Watson, Alistair William Price, Darcy Graham (4), Matt Fagerson, Chris Harris, Ollie Smith, Ben Healy, Johnny Matthews, Rory Darge
Conversions: Ben Healy (11), George Horne – 100% success rate by the Scottish kickers.
Penalties: No 3-pointers attempted. Michael Hooper likes this.
Romania (nil)
Tries: SFA
Conversions: you have to score tries to get a shot at a conversion.
Penalties: No 3 pointers attempted.
Yellow Cards: Irimescu, Rosu & Simionescu
Officials
Referee: Wayne Barnes (England)
Assistant Referees: Angus Gardner (Aus) and James Doleman (NZ)
TMO: Brendan Pickerill (NZ)