Bonjour & welcome one, welcome all to another RWC edition of Friday's Rugby News.
Today come with me on an adventure of whimsical nonsense and kick off with 'Building A Better Future'. Preview the Wallabies v Wales match in 'Last Chance Saloon!' Hedge our bets with another team to follow just in case, with 'Welcome Home Cuz'. Preview round three RWC in 'Troisième tour.' And put an exclamation mark on the rugby week with another bumper 'Friday's Goss With Hoss', also available for selection should Eddie call. And let's face it, with some of the bat-poo crazy calls so far, I am a genuine chance.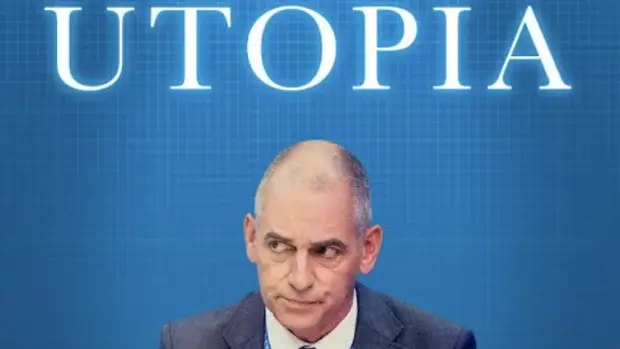 Building a Better Future?
It's a wonderful piece of 'nothing speak' ain't it? It carries a hint of promise, add a dash of vigour, it speaks of planning, of courage, of vision and of leadership. Sprinkle it with a fairy dust combo of 'good luck' and 'hope' all over it and it almost becomes a 'core promise' and off us fans trot. Happy in the knowledge that while we may've been served up a dish of piping hot excrement right 'now', in the future we will get lashings of victories, smothered in a rich creamy sauce of success and washed down with the soul satisfying nectar of omnipotence, knowing that we are in the midst of the future that was promised and they will be heady times indeed, well 'allegedly' anyway.
But, exactly when is that 'future' that is spoken of regarding the Wallabies? Is it next Tuesday? The second Thursday in March next year? Is it fleeting? Will there be a referendum on it? Will Sky After Dark sow mistruths and fabrications about this future too? In said future will Peta Credlin finally out himself as Tony Abbott in really, really bad drag? If so, maybe that's a future I'd watch with popcorn. But what of Eddie's 'future', the future for us Wallabies fans?
You see Gaggers, that's the thing: the 'future' never arrives, because by the time you get there it's the 'present'. So just what is the 'arrival date' for the Wallabies future success and will we only know the future has arrived after we've passed it? Does that make it a retrospective future? Where we win a few games, maybe take a Bledisloe to a decider even, before falling back into the spiral of mediocrity that has plagued our Wallabies for two decades and continue to lose a lot, like we do now? Is now the retrospective future, or the actual future? Does 'now' matter?
The G&GR Hansard will show I supported, and still support, the move from Mr Jones to a new 'core' of players. But in what world do you let the apprentices take over the business and sack the qualified professionals who should firstly mentor them to reach their potential, you know, in the future?
I found myself agreeing with Sunny Bul this week when he got right to the heart of the matter and said: 'chur cuz filly sick Quade sheep love brother holmes biceps Gordon risspict'
But I'll leave it at this: you waste a heap of great opportunities presented today, when you're too busy focusing on a tomorrow you can't control. The future is now Mr Jones, wake up from your dreams of tomorrow and deliver today.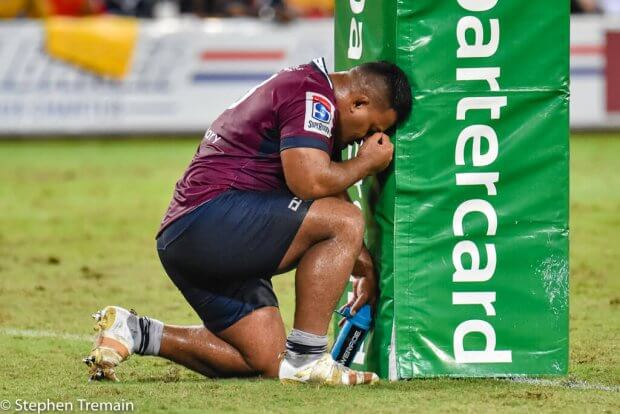 Last Chance Saloon!
Monday, September 25: Wales v Australia, OL Stadium, Lyon (5:00am AEST) STAN Sport
You know, I had always thought that 'hope' only existed in in the realms of religion andbeauty products. Seems it now also applies to being a Wallaby fan, for that's all we can really hang our collective hats on, hope.
At time of writing both the SMH and the guy at The Roar (whose parents were committed to use the name Christy Doran, regardless) are reporting that Flash Gordon will make way for Ben Donaldson at #10 and finally The Ginger Ninja will start at #15. Although with Eddie's 'surprises', Suli 'Noddy' Vunivalu could start at #15 and be named capitaine! So the Tahs third choice & discarded #10 is now clearly the best in Australia? Right!
As for the Welsh, well I don't really know too much about them to be frank? There're a few familiar faces in Toby Fellatio at #8 and that annoying knob and perpetual whiner Jonny Sexton Dan Biggar at #10, but that's all I really know about them. Like us, they've gone backwards to go forwards with failed Super Rugby coach Warren Gatland back in charge. To be fair they did, with the assistance of ref Matthew Carley, beat Fiji and then Portugal to sit atop of Pool C on 10 points, but it's also a fraction hard to get a form read. They defended well against Fiji, but with 'help'. They ran over a minnow with a less than convincing win over Portugal and coming out of the 6N well, they looked 'ordinary'. But I follow the Wallabies, who am I to criticise any side?
As for our team, well I guess I'd ask who would you pick? Mat Rogers, who has been an absolute revelation on RWC Central on STAN, had a worrying stat from last week's game. On 10 occasions when in the opposition half, six times our ball carriers got turned over or penalised for not releasing, four times we kicked the ball away/dead. Ten times the Wallabies had attacking opportunities in the Fijian half and surrendered possession; you won't beat any side with rubbish like that. The one time the Wallabies did look good, briefly, was when Fines-Leliwasa came on, got quick ball to our forwards in pods of three, wide of the Fijian ruck, not at the Fijian ruck defence. The pigs made metres, FL got quick ball, we scored and it was game on, if only briefly. Our players than decided the best way to bridge the seven point gap in the last six minutes was to continually kick the ball back to Fiji (have I used the word 'dumb' already?).
Anyhow, for what it's worth, my unofficial Wallaby XXIII for this one are: 1. Bell 2. Porecki 3. Fa'amausil 4. Frost 5. Arnold 6. Leota 7. Hooper 8. Valetini 9. McDermott(c) 10. Donaldson 11. Koroibete 12 Kerevi 13. Perese 14. Nawaqanitawase 15. Kellaway 16. Faessler 17. Slipper 18. Schoup 19. Philip 20. Gleeson 21. Fines-Leleiwasa 22. Gordon 23. Petaia.
Wales (15-1): Liam Williams, Louis Rees-Zammit, George North, Nick Tompkins, Josh Adams, Dan Biggar, Gareth Davies, Taulupe Daletau, Jac Morgan (c), Aaron Wainwright, Adam Beard, Will Rowlands, Tomas Francis, Ryan Elias, Gareth Thomas
Replacements: Elliot Dee, Corey Domachowski, Henry Thomas, Dafydd Jenkins, Taine Basham, Tomos Williams, Gareth Anscombe, Rio Dyer.
Australia (15-1): Andrew Kellaway; Mark Nawaqanitawase, Jordan Petaia, Samu Kerevi, Marika Koroibete; Ben Donaldson, Tate McDermott; Rob Valetini, Tom Hooper, Rob Leota; Richie Arnold, Nick Frost; James Slipper, David Porecki (capt), Angus Bell
Replacements: Matt Faessler, Blake Schoupp, Pone Fa'amausili, Matt Philip, Fraser McReight, Nic White, Carter Gordon, Suli Vunivalu
Prédiction Intrépide: If we are to be any chance of not just winning, but also of scoring a four try bonus point victory and denying Wales a losing bonus point we must start with direct & powerful running. The Wallabies must attack two passes wide of the ruck to take full advantage of the bulk they have on offer.
My prediction is based more on 'hope' than anything else. But I hope it's Wallabies by 15. Excuse me why I put the anti ageing cream on and send a telekinetic SMS to Jehovah, and hope she reads it as well. At least we have the world's best ref for this one and not a Saffa MO in sight either.
Match Officials: Referee: Wayne Barnes (RFU) Assistant Referee 1: Luke Pearce (RFU) Assistant Referee 2: Christophe Ridley (RFU) TMO: Tom Foley (RFU)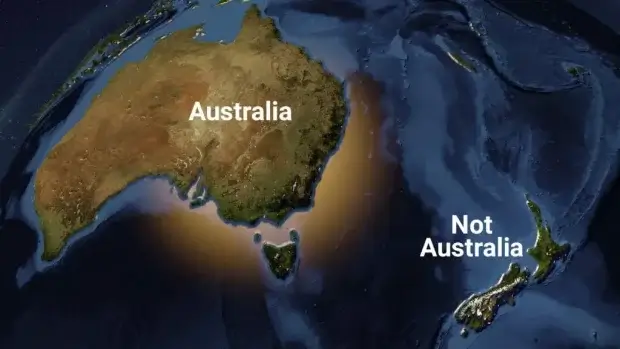 Welcome 'Home' Cuz.
In the unlikely likelihood that our Wallabies might just get nailed this week and therefore become a lot like Nanna Cartwright and fall in the pool (pissed on shandies and high on power from her meat tray win at her local – took us months to get the smell of mothballs out of the water) us in civilisation will need a new team to get behind and who better than those from the land that was once joined to us anyway.
So I thought we should take a minute to appreciate the similarities between our Great Nation and The Poxy Outcrop, that could make us one big happy blended family, that also just happens to have heaps of weird cousins who love shagging livestock:
Us (U) & Them (T)
Language Spoken: U: English T: South Australian Biggest Exports U: Coal & Increasing Global Temperatures. T: Really cool 'Australian' Bands Biggest Imports U: Kiwi criminals T: Australian Social Security Favourite Dessert U: Pavlova T: Thieving Convict Bastards Military Capabilities U: 'What's America's phone number?' T: 'Minn the kinnoos' GDP U: $1675.42 USD Billion (2022) T: $1675.42 USD (2022) Highest Grossing Erotic Film U: 50 Shades of Grey T: Silence of The Lambs
Plus, with a 'new Australia' we would've been Rugby World Champs a total of five times. What's not to like? It's a win-win, we get instant rugby cred, the Tahs would be the Crusaders of old (literally) and they get significantly more sheep to choose from.
Seems like a baaaaaargain if you ask me.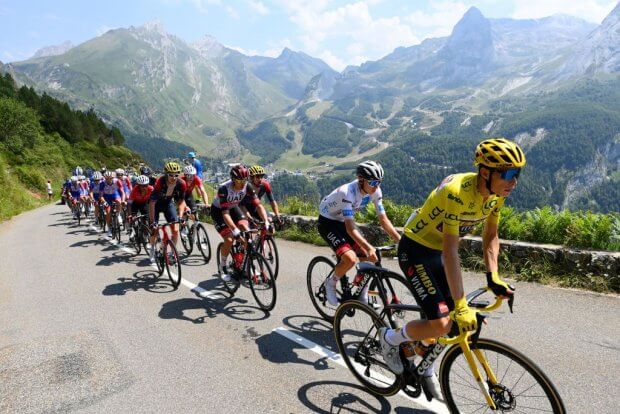 Troisième tour
Round three of the cup is upon us, including possibly the biggest game so far with current world champs The Catholics taking on historical Catholic haters and current world #1 The Oirish.
Teams, times, match officials & coverage detail links below. And remember all times are AEST and on STAN, who it must be said have been absolutely awesome with their RWC coverage.
All team details – rugby.com.au
Match Officials – worldrugby.com
RWC Pool Standings – rugbyworldcup.com
Friday, September 22: France v Namibia, Stade Vélodrome, Marseille (5:00 AM)
Prédiction Intrépide: France have called back the big guns for this one as they start their run to the pointy end of the campaign and start to refine every aspect of their game. Namibia will be brave, but France will be victorious. Frogs by 50.
Saturday, September 23: Argentina v Samoa, Stade Geoffroy Guichard, Saint-Étienne (1:45 AM)
Prédiction Intrépide:The FISMs were very poor in match #1 and a few pundits are accordingly taking up Samoa's chances in this one. But I just don't see that happening at all. The Samoans will be physical, but I expect Los Pumas to be much better than against Dad's Army in round #1. It's Argentina by 19 for mine.
Saturday September 23: Georgia v Portugal, Stadium de Toulouse, Toulouse (10:00 PM)
Prédiction Intrépide: This has the potential to be a very entertaining fixture. Two evenly matched sides with noting to lose could make it a must watch game for the rugby lover. For Portugal to win they must nullify Georgia's scrum, which to be fair is not quite the scary beast of yesteryear. I'm tipping a Portugal win in a high scoring and exciting contest. Portugal 33 to Georgia 28.
Sunday, September 24: England v Chile, Stade Pierre Mauroy, Lille (1:45 AM)
Prédiction Intrépide: If it wasn't for the fact I find Aussie Joe Marler so goddamn funny I'd pick Chile outta spite. But I bloody love Big Joe's interviews. Dad's Army by lots and Owen Farrell to get a yellow card for high tackle (just for spits & giggles). England by 45.
Sunday, September 24: South Africa v Ireland, Stade de France, Paris (5:00 AM)
'LIVE CHAT' AVAILABLE SUNDAY 24TH AT 4.40AM
Prédiction Intrépide: This folks has all the trappings of topping the French v Kiwi opening skirmish of the cup. Forget that the Oirish may have played 'lesser' sides so far, in my opinion, the lads in Emerald have looked the most 'on song', refined rugby side of the tournament. Their short passing, especially among the forwards at the gain line, is sublime. They have pace and danger out wide, in Sexton a #10 at peace with his game and possessing a comprehensive all round skillset. Their loosies as a trio nearly match the French loosies for cohesion, skill and go forward (those French loosies are majestic and I love watching them play) and they are worthy current World #1.
But…………..
They are 'Ireland' after all, and have a RWC pedigree of soiling their sheets when the acid comes on. I mean, you lose in one or two QFs and its bloody annoying, but you lose in 35 and it's a habit that needs intervention and a habit that they may struggle to break.
The Pope's Lot, well they have a shite 'poker face' and have picked seven forwards on the bench. Yes: SEVEN! Anyone want to guess how they intend to play! The thing that's even more impressive about the Boks this RWC is that while they have behemoths in the pack, they have electrifying pace & skill out wide to boot. So they can both bash you, or burn you, they are just about the complete side. Add in Jaco Johan's coaching, sorry 'water boy traffic lights' and they are truly formidable.
But………
In my opinion, without their Communist Sex Worker, Marx, they are not quite the same side. IMO Malcom Marx is the best rugby player in the world right now and probably has been over the last two years. He never plays a bad game, is brilliant at set piece, immovable at rucks and made the Boks. Without Marx, The Catholics are good, very good, but the Oirish are better. Ireland by 6
South Africa (15-1): Damian Willemse,; Kurt-Lee Arendse, Jesse Kriel, Damian De Allende, Cheslin Kolbe; Manie Libbok, Faf de Klerk; Jasper Wiese, Pieter-Steph Du Toit, Siya Kolisi (capt); Franco Mostert, Eben Etzebeth; Frans Malherbe, Bongi Mbonambi, Steven Kitshoff
Replacements: Deon Fourie, Ox Nche, Trevor Nyakane, Jean Kleyn, RG Snyman, Marco van Staden, Kwagga Smith, Cobus Reinach
Ireland (15-1): Hugo Keenan; Mack Hansen, Garry Ringrose, Bundee Aki, James Lowe; Johnny Sexton (capt), Jamison Gibson-Park; Caelan Doris, Josh van der Flier, Peter O'Mahony; James Ryan, Tadhg Beirne; Tadhg Furlong, Ronan Kelleher, Andrew Porter
Replacements: Dan Sheehan, David Kilcoyne, Finlay Bealham, Iain Henderson, Ryan Baird, Conor Murray, Jack Crowley, Robbie Henshaw
Match Officials: Referee: Ben O'Keeffe (NZR) Assistant Referee 1: Mathieu Raynal (FFR)
Assistant Referee 2: James Doleman (NZR) TMO: Brendon Pickerill (NZR)
Monday, September 25: Scotland v Tonga, Stade de Nice, Nice (1:45 AM)
Prédiction Intrépide: If this were the Scotland of old, I'd argue this would be one of those 'banana skin' games they'd slip up and lose. But, this Scottish side is made of sterner stuff. And depending what happens in the SA v Ireland game, those wee canny Scots have it all to play for and perhaps still fancy their chances of a win against Ireland, a bonus point along the way and maybe, just maybe, they sneak out the pool. Now wouldn't that be a story. Besides, if Ireland do beat SA, they might 'rest' a few players for the Scottish game, thus giving Scotland every chance of………………….just saying, that's all. Scotland by 23
Friday's Goss with Hoss.
Slippery balls a problem.
No, not one from 'Men's Health' monthly gazette, but challenges facing players with le humidity in France. SMH has more.
Blue Light Disco squad named
The Australia U18 schoolboy squad has been named to face the junior cheats in a two match series. Comprised largely of NSW players (well duh!) who belted the Junior Reds twice in one week.
It's the first time since the pre-COVID glory days days of 2019 this match has been held, when the Aussies defeated the baby infringers 18-14.
rugby.com.au has more
Soft tissue issue?
Not since the depths of COVID has tissue gotten so much coverage. In this case the SMH asks 'how' our two most valuable forwards succumbed to soft tissue injury on the training paddocks? Whisper has it the Wallabies are training three times a week compared to twice a week for most other nations. Call me ignorant, but I can't imagine a horse fancied as a Melbourne Cup chance running three Melbourne cups in the week of the actual Melbourne Cup?
Can you?
'Chins' doubles down
The man with more Chins than a Beijing phone book, Drew Mitchell, has unloaded on Eddie via some little known podcast: The Good, The Bad & The English. DM launched a missive at Eddie and had questions that many G&GRs have also proffered, although with a lot less expletives than Drew farging did.
Fijian coach and all round good guy Simon Raiwalui also chimed in, not on The Chin's comments, but the general lack of respect shown to Fiji, who entirely outplayed the Cadbury Flakes. SMH has more.
Who's on first? 'Not quite sure'
At time of publishing no Wallabies skipper had been named for the match and Tate McD tells WWOS he's 'not quite sure' who'll skipper the side for the most important match for the Wallabies since the 2015 RWC final!
I find this absolutely baffling and yet another insight into a camp that seems to be more drunken Contiki tour than serious RWC tilt!
With Tate back from concussion, Porky Porecki the incumbent and Jimmy Slips a fair replacement and recent recipient of the black band of defeat as well. Maybe it will be an amalgam of the three with 'Dave McSlipper' to make the decisions. The question really is: who would really want it? For when/if the the good ship Cadbury sinks, do you really want your name all over a stinking pile of turd-smelling defeat for an eternity?
'Hey Suli, how'd you like to be skipper for a day (that shall live in infamy)?'
But wait – there's more!
Don't get me started on how (at time of writing) no official replacement has been called into the squad as a replacement for Mad Max Jorgo. Correct me if I'm wrong, but if a replacement had been nominated as soon as Max's injury was confirmed he could've made it into the match day XXIII for Wales? Some media outlets have Dylan Pietsch reportedly being told it would be him (WTF? Why – how?) only for him to hear second hand later on, it would not.
Call me a pessimist, but I do believe the inmates may well be running the Wallaby asylum at present.
De Grooted
In what has surprised Kiwi pundits, the world's equal most red carded side last week, has actually had a player suspended and the biggest shock? It's not a Barrett for a change. Mulls Mulliaaina huz more on stiff.co.nz
History never repeats hey?
You decide. espn.com.au has more.
Until next week. Come on Wallabies. I hope.
Hoss – out.