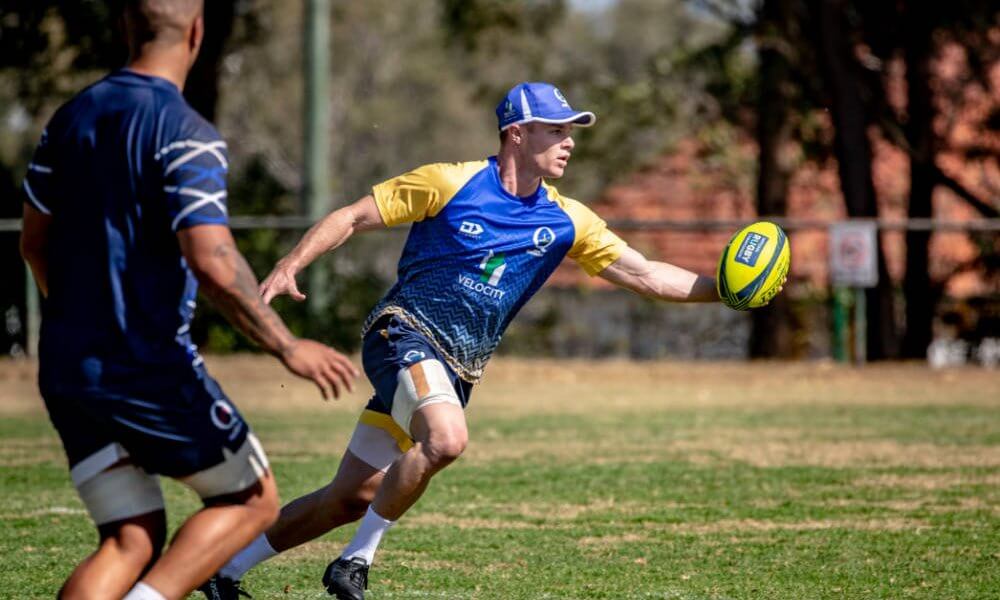 Friday's Rugby News sees Ledesma rating the Wallabies, a big day out at Bond Uni, Toomua's dads divided loyalties and, praise from Buck for Squires
---
Mario Reckons We're Alright!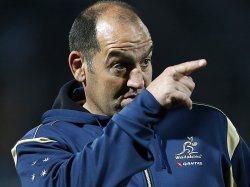 Usually, when an opposition coach tells the media just how good your team is you know there's some sort of ambush on the way. But when that guy was the long term forwards coach with the Wobs and we may or may not play them in the World Cup, for me, it gets a little more confusing.

For what it's worth I reckon he rates us. Here's what he had to say.

"It's one of the most physical teams in the world and I think the best is yet to come for this team, so I wouldn't be surprised to see Australia go really far in this World Cup," Ledesma said.

Few know Cheika better than Ledesma.

The Argentine rugby legend was given his first coaching gig by the Australian at Stade Francais in Paris and later accepted an invitation to join him at the Waratahs.

 Three years later, Ledesma informed Cheika and the Wallabies with a heavy heart that he was leaving after accepting an offer to coach the Jaguares.

One season later, he was the Pumas coach and as fate should happen, Argentina and the Wallabies could square up in the quarter-finals in Japan.

"I feel close to the team, most of the players I coached them and shared a lot of good and bad moments," Ledesma said.

"The staff too and Cheik. I was following with a lot of enthusiasm and the new vibe.

"Obviously they're playing a much more direct rugby, with a lot of physicality and they have really big boys centre of the field — Kerevi and (Tevita) Kuridrani — it doesn't get any bigger than that and obviously second-row with (Izack) Rodda playing great rugby, (Adam) Coleman coming back. Back-row with (Isi) Naisarani and Lukhan (Salakaia-Loto)."
Double Header At Bond Uni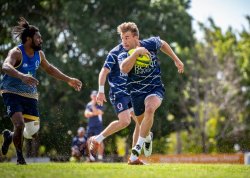 This Sunday sees a huge day of Rugby on the Gold Coast and I couldn't be happier! At 1 pm the city slickers will take on Sydney followed, at 3 pm, by the main event where Queensland Country will play some team from a place called Canberra.
The matches will feature four talented, young flyhalves Isaac Lucas and Tane Edwards going at it in the first game and New Reds signing Carter Gordon testing himself against Viking's young gun Noah Lolesio. Watching these four play is well worth the trip down the M1.
TEAMS
Brisbane City to face Sydney
1 David Feao, 2 Maile Ngauamo, 3 Josh Nasser, 4 Bradford Kapa, 5 Roberts Puliuvea, 6 Adam Korczyk, 7 Fraser McReight (c), 8 Seru Uru, 9 Moses Sorovi, 10 Isaac Lucas, 11 Jordan Luke, 12 Isaac Henry, 13 Bradley Twidale, 14 Sefa Naivalu, 15 Teti Tela. Reserves: 16 Sean Farrell, 17 Dane Zander, 18 Ruan Smith, 19 Michael Wood, 20 Sam Wallis, 21 Nick Chapman, 22 Hunter Paisami, 23 Maaloga Konelio.
Sydney to face Brisbane City
1 Rory O'Connor, 2 Ed Craig, 3 Shambeckler Vui, 4 Ryan McCauley, 5 Tu'itakau Kioa, 6 Lachlan Swinton, 7 Joshua Kemeny, 8 TBC, 9 Jacob Abel, 10 Tane Edmed, 11 Tailiki Nadredre, 12 Tyson Davis, 13 Cameron Clark, 14 Trent Winterstein, 15 Jaline Graham. Reserves: 16 Declan Moore, 17 Harry Rorke, 18 TBC, 19 Jack Digby, 20 Jordan Goddard, 21 TBC, 22 Ellis Abrahams, 23 Henry Paterson.
Queensland Country to face Vikings
16 George  Francis, 2 Matthew Faessler, 3 Carter Ozanne, 4 Angus Blyth, 5 Harry Hockings, 6 Angus Scott-Young, 7 Dillon Wihongi, 8 Harry Wilson, 9 Tate McDermott, 10 Carter Gordon, 11 Joey Fittock, 12 Hamish Stewart, 13 Patrick James, 14 Filipo Daugunu, 15 Jock Campbell. Reserves: 1 Harry Hoopert, 17 Bronson Fotualii, 18 Gavin Luka, 19 Jeremiah Lynch, 20 Connor Pritchard, 21 Reuben Wall, 22 Tom Lucas, 23 Dan Boardman.
Vikings to face Queensland Country
1 Fred Kaihea, 2 Connal McInerney, 3 Jake Simeon, 4 Darcy Swain ©, 5 Blake Enever, 6 Pete Samu, 7 Will Miller, 8 Angus Allen, 9 Ryan Lonergan, 10 Noah Lolesio, 11 Mackenzie Hansen, 12 Irae Simone, 13 Thomas Wright, 14 Toni Pulu, 15 Andrew Muirhead. Reserves: 16 Lachlan Lonergan, 17  Bo Abra, 18 Tom Ross, 19 Nick Frost, 20 Luke Gersekowski, 21 Seamus Smith, 22 Bayley Kuenzle, 23 Andrew Robinson.
Divided Loyalties For Matt's Dad.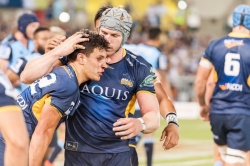 Hot on the heels of being flogged on a tropical island comes the slippery slope that is the last warm-up test before a world cup. We can all remember our last outing against Samoa eight years ago. Rod Davies definitely remembers it.
But spare a thought for the Samoan born parents of some of Our Wallaby players. Matt Toomua's dad Ieru Won't be sure who to cheer for.
"The Test is against a very strong Samoan team at home, so it's the last chance for us to play in front of our fans before Japan," Toomua said.
 "There are five or six guys with Samoan heritage in the squad and my dad will be torn, he'll be wearing half and half, so if I get a chance to play he will be excited as we have a lot of family in both camps."
After playing off the bench in all of Australia's Tests this year Toomua is set for his first start, with inside centre Samu Kerevi likely to be rested.
"I'd love a starting spot," the 29-year-old said.
"I'm a jack of all trades and filling in where I can but I've been getting a fair few minutes so I'm happy filling in where I can, starting or off the bench."
 Buck Praises Liam for opening up on Mental Health.
We've all been touched in some way by mental illness. It's easy to push things down deep inside where no one can see them but that really doesn't work out in the long run. When big tough boofy blokes like Liam Squires admit that some things just aren't right it's like a breath of fresh air in blokeworld. But when one of the toughest guys to ever run onto a rugby field backs him up it gives a lot of people a feeling that maybe it's okay to tell someone how they're feeling.
I know that telling someone I had a problem and asking for help was by far the hardest part and everything after that was dead easy.
But I've 'Lee Granted' (digressed). Squire, who has returned for Tasman in the Mitre 10 Cup after limited playing time this season because of a knee injury, said he didn't feel "physically or mentally ready for the pressures of test rugby" but the 28-year-old is available to the All Blacks as injury cover.
Legendary All Blacks No 8 Shelford told 1News it was great Squire, who has played 23 tests since his All Blacks debut in 2016, had opened up because it would encourage more people, "especially men", to do the same.
"One of the things when you have health problems, especially men, is that you've got to talk to people. He's talked to the whole nation and everybody knows now. By telling the media, a lot of other men with the same problems will come out and tell out their mates, rather than hold it in.
"Then we can do something about it and wrap him up with a lot of friends and support him all the way through his journey. That's one of the big things, with our young people and suicide nowadays, is they're there alone and they're not talking to anybody.
"Here, Liam has actually talked about his problem and it's out there in the media and everyone knows, so we wrap him in that All Black brand and support him in everything he does. We've just got to make sure he's okay"
If you're having trouble, don't be a mug talk to someone! here's a good place to start. https://www.ruok.org.au/ More of us have been where you are than you realise.