Friday's Rugby News has a possible early retirement for a Lions player, Pulver impressed by the Force, two debuts, and some sevens action.
---
North Sat Out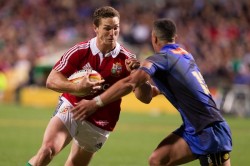 George North has been advised to sit out or even retire from rugby, after he was knocked out playing for club side Northampton Saints on the weekend reports the Guardian. Northampton have stood him down as an investigation into the incident continues.
North was impeded mid-air while contesting a ball, and was knocked out on impact with the ground. His club were unaware he'd suffered a KO, as he quickly came to after the incident, and after a quick check-up sent him back on the field.
Despite being only 24, the Welsh winger has already suffered many concussions, and two seasons ago was stood down by his club after suffering his third concussion of the season. He also sustained concussion playing for Wales against England last year.
The Welsh winger's national coach, Warren Gatland, even stepped in, saying: "He needs to forget about playing for Northampton at the moment and Wales in the Six Nations," Gatland said. "He definitely needs to put himself and his long-term health first and make sure he sees the right people until he does get the all-clear.
"I promise you there will be no pressure from me in terms of getting on the field quickly. There's quite a bit of evidence to show there are potentially long-term effects for people who have taken a number of knocks in contact sport. He needs to consider that … rugby is secondary, his health is the most important thing."
North, who has three caps for the Lions, may well be best remembered in Australia for that fireman carry he performed on Israel Folau.
Pulver Impressed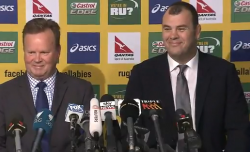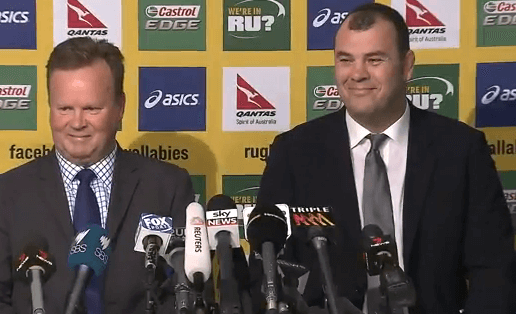 Bill Pulver has chatted to the West Australian and told them how impressed he is with the Force's survival instinct, adding that the coming Bledisloe test (reported yesterday) is a good reflection on the Force's hard yakka.
"There have been some wonderful initiatives that are community based," Pulver said. "As somebody who represents the governing body I can tell you they matter.
"Any initiative which reflects the popularity of our game in this State is going to be a positive. I give great credit to the rugby fans in WA. They have stood up and made sure they have been heard over the last couple of months and that matters."
Quizzed on what SANZAAR thinks of the Force, Pulver said "We've obviously got a couple of months to work through it at SANZAAR level.
"We want to take the time to get that decision right. That's why we are going to reconvene at the end of February, to try to review what that competition structure should look like.
"There's a lot of work to be done, and no outcomes at this point."
Beale Debut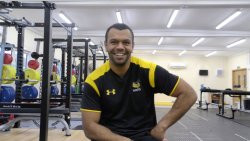 After seven months out, Wasps will begin to see their $1.3 million a year investment pay off as Kurtley Beale will make his debut on the weekend.
"It has been difficult for him as you can imagine," Dai Young told PA Sport (via the SMH)
"Kurtley has been so focused on getting fit and is desperate to be out there playing for us. He has been fantastic around the training ground … very similar to George [Smith] last season.
"For someone the players have seen on TV a lot and who has so many international caps, he is so humble and has fitted in brilliantly. He's truly a world class player, who is up there with the best of his generation, and yet he talks to anybody and is interested in other people around the club."
Young also commented on speculation that Beale might return to the Tahs after only one year. Beale's two-year contract also includes a 12-month break clause.
"We fully expect Kurtley to be talking to Michael Cheika, there's no problem with that," Young said.
"Obviously the 60-cap rule is in place which means they can select Kurtley anyway. But I totally get that Cheik would prefer to have his best players back in Australia. I imagine it will be out of our hands at some stage, as it will be Kurtley's decision."
In other news, David Pocock is set to make his sabbactical debut for the Panasonic Wild Knights too.
Sevens Action
Another weekend, another World Sevens Series leg. This time it's in Cape Town.
The Aussies have been drawn in Pool A with Dubai champions and hometown heroes South Africa, as well as Russia and the USA. The Blitzbokke have won the South African leg the past three years in a row.
World champions and Dubai runners-up Fiji are in Pool B, along with France, Kenya and Japan. Pool C consists of England, NZ, Argentina and Canada, which is the first hard group stage NZ has had in about 70 years.
The top two teams from Pool D will be the quarter-final competition for Australia if they make it that far, and that pot consists of Wales, Scotland, Samoa and Uganda.
All the action begins at 7:15pm AEDT on Saturday night, and the Aussie boys will be playing America at 9:27pm, Russia at 12:48 am and South Africa at 4:56am, if you're that keen.
The next leg for the women's series is not until February, at the Sydney Sevens.
---
GRAND SLAM CRAFT BEER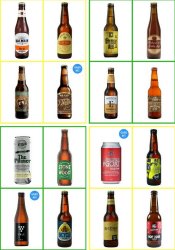 There's only one thing better than watching a clinical David Pocock pilfer, and that's drinking some craft beer while you watch your rugby. Green & Gold Rugby has teamed up with The Craft Beer Market to offer a stonking deal for you. For $84 delivered, you can get your hands on 16 of the finest craft beers around. This pack has everything – pilsners, pale ales, Indian pale ales, golden ales, bright ales, double lagers (if there can be Two Dads, there can be double lager, right?), wheat ales, chardonnay IPAs, and summer ales. All you have to do is enter the code "GAGR84" to receive your discount on a lineup of beers that would give the current Wallabies XV (plus coach Cheika) a run for their money. CLICK HERE TO ORDER DELICIOUS CRAFT BEER NOW
---
Hey everyone! This is the last regular daily news of the year. Make sure to keep yourself safe and happy over the holiday period and new year, and we'll see you in 2017!