There's no getting around it, the soft underbelly of Australian forward play was again exposed on Saturday night.
How many times now over the past few years have we had to suffer these feelings of inadequacy as our set piece fails? How often do we actually win the physical battle? Where has our intensity gone when we have to perform on the big stage?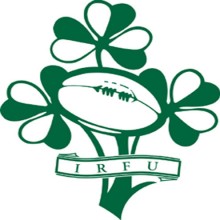 A Tri Nations trophy win — weren't we becoming more mature and playing with consistency? Or was this Tri Nations victory a mirage with a weakened competition, an underdone Springboks side and a jet-lagged All Blacks combo?
It's usually the All Blacks who have done the most damage to us over the years but lately it's been the Poms, Scots, Samoans and now Paddy McGinty's goat kicking our arse.
You've got to give the Irish their due, they showed the maturity we all thought the Wallabies had. They played with craic, with purpose and employed the right tactics for the conditions.
We were out-coached by a canny quartet of experienced rugby blokes — steak and Kidney, the Gaffer, the long Kiss goodnight and the Feek will inherit the earth….
Robbie Deans is now defending his (and fellow selectors') ridiculous decision to not take a backup specialist No. 7 to this RWC. It just doesn't cut the mustard with me Robbie, nor with most rugby people. I've said it before but this was an out-and-out piss-poor decision. Pocock has a history of injury — it's how he plays the game. It's not McCalman's fault, he's not a specialist openside. It's Deans's fault and we're stuck with it.
The only way of getting Hodgson or Robinson over is to ditch someone who's injured. Heavens above, it couldn't be Digby could it?
I know we selected some injured players who are returning to full fitness but I can probably understand why that was — depth, or lack of to be precise.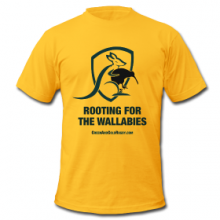 That's also been exposed with TPN but maybe not too much choice with that one. Squeaky Moore was missed more than anyone would have predicted.
You also can't blame QC or the backs for this schemozzle. They just didn't get adequate front-foot ball to conjure up any momentum. We defended stoutly but the Irish threw us off our game plan through tenacity and willpower.
The media are focussing on scrum and loose forward inadequacies. Yeah, they're right. Our loosies had to play it a bit tight. They made plenty of tackles but not many carries as such and couldn't range out wide.
They were outplayed by their opposites because the Paddy tight forwards were more effective, allowing their loosies more licence.
All the negatives added up for the Wallabies: 18 turnovers to 12, scrum pressure from poor lineout throws (including penalties), maul turnovers, scrum penalties per se — it all points to disorganisation and disruption.
The Irish forwards were just magnificent in contact, scrum and in the loose. It was as if we had vacated the field.
Does this result put us out of contention for the RWC? You bet it does. Now that we're likely pushed into the Southern Hemisphere side of the draw it will be virtually impossible to defeat the Springboks, All Blacks and maybe England on consecutive weekends, if that's how it plays out.
Sure, occasionally we can conjure up a victory by stealth, surprise or even latent talent, but a seemingly callow and inconsistent Wallabies squad doesn't realistically have much of a show. My longstanding 100 bucks bet on the ABs is safe I reckon?
OK, so you just don't give up. What can we do to give us more of a chance (however remote) of stopping the bleeding and getting into the final?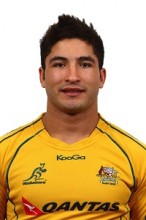 Not much, I would think. Are there any players or combinations that could do better? First up, it would be advantageous to have the missing players back. Moore and Pocock are blokes that we just can't do without (Digby later).
The reality in tournaments like this is that you've just got to rely on your depth. Ours has been found wanting through a variety of circumstances.
I'm expecting some mixing and matching against the USA and Russia to give everyone some game-time. I'm not totally convinced about our midfield. Sure, great defensively but it might need more oomph on attack.
Now that AAC is back into some sort of form, maybe a return to outside centre is the go? Drew back after a couple of warm-ups against USA and Russia.
Berrick Barnes should also come into contention but you'd be hard pressed to think that McCabe will get the chop after Deans has invested time and effort into him. Forget Horne — another one short of a gallop.
In the forwards, where the problem actually lies, there aren't too many options to choose from. If Pocock is still unavailable do you try Higgers at No. 7? Slipper for one of the props — is that an improvement? Simmo or Sharpie for Vickerman? How does that affect the scrummage?
Robbie's favourite — Ma'afu? Oh my God!!!!! We're doomed….