It's a topic of discussion that I've been dreading for a long time. But a difficult topic warrants a big article. 
As we near the end of Super Rugby and approach the halfway point of the club season, minds are turning to the latter half of the year. Wallabies tests, the Rugby Championship, and this year, the World Cup. With that comes the latest round of questions surrounding the future of Australia's current third tier competition, the National Rugby Championship.
At the start of May, Cameron Rivett published an interesting article about the future of the NRC, where he examined how, with rapid formatting changes going on the international stage of rugby (i.e the proposed World League and reformatting of Super Rugby), the fledging competition may in fact be changed or even scrapped. He makes some good points, and I do suggest you read it, because it does provide an interesting discussion on the state of the third-tier, and where it fits within the construct of Australian rugby.
It's no secret things are looking increasingly dire for the competition. Fox Sports, who bankroll the whole thing, might be cutting entire sports from their next TV agreement after recording a record financial loss. This news has put the likes of Soccer and Rugby on edge. Even an interesting discussion by RA's new director of rugby Scott Johnson argued that we shouldn't have a centralised aligned rugby model, but a 'four-stick' system, makes me question where the NRC fits in his vision. And, as Cameron has pointed out in his article, there are many problems with the NRC. I agree; and in fact, a lot of them really came to the forefront in last year's season.
This question of survival has always lingered around the NRC, even since it's first season. So, if you don't have the NRC, what will the rugby landscape in this country look like? How different will it be? It's a valid question.
It's no secret to folks who are regular readers at GAGR as to where I stand with the NRC: I really love this little competition, and what it represents. Heck, I wrote my first ever article on GAGR on it. Across it's entire five year history, the one thing I can really say about it is that it gives me hope. To me, it is a bridge between the semi-professional and professional. Cutting it seems nonsensical, because if you reduce the foundations of the pyramid, you lower the pyramid. In every year of its existence it has given me optimism for the future of the game, something that was quickly sapped whenever I watched the Wallabies play. Yet, I feel like, in some rugby groups, I'm in a minority, as I've argued with so many people in support this competition. Fans, former players, administrators, even blokes on our own podcast.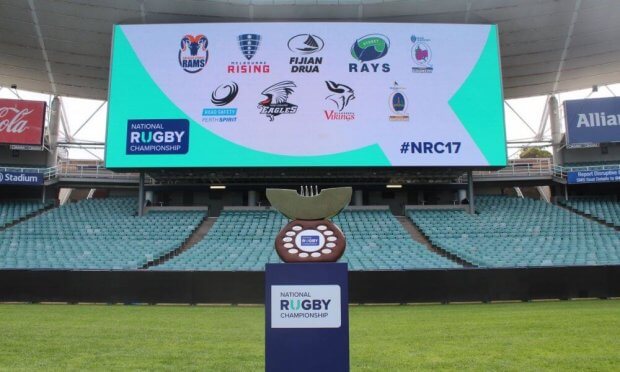 Player interest in the competition last year experienced a notable drop, and a lot of problems with the NSW teams emerged in terms of management, something we covered on our Dropped Kick-Off podcast.
The truth is, the NRC is, and has always been, somewhat of an afterthought. For a competition that is supposed to create future Wallabies, that mindset severely limits the positive impacts it could have on our game. Frankly, it's a miracle it has lasted as long as it has: run on a shoestring budget, broadcasting to a rugby public that is as divided on it's existence as they are on the general running of the game in this country.
But, let's take a step back for a moment. Before we discuss completely removing it, we need to ask: has the NRC actually fulfilled the role set out at it's inception?
People forget that before the NRC was introduced, having a third-tier comp had been discussed in Australia for decades. In fact, the discussions were at their strongest in the Nineties and Noughties, with the arrival of professionalism. Gone were the days of the All Blacks incorporating games against Randwick into their tours.  Mindsets were turning to when the likes of George Gregan, Stephen Larkham and John Eales retired from the game. It was a good time to put something in place, as the commercial success of the 2003 World Cup had seen an increase in interest around Super 12, as well as an increase in junior participation in the game.
It was that mindset of growth and expansion that saw the Western Force established in 2006, followed by the NRC's first iteration in the Australian Rugby Championship, which was scrapped after one year due to losses of $4.7 million (which came from the ARU having to pay the ABC to broadcast it). It was a competition that proved controversial at the time, especially in clubland, but in just it's one season it brought to the forefront many players who had been excelling in clubland, and who are now part of the Wallabies lineup. Cue, the best ad the ARU ever produced:
Despite it's failings, the ARC showed the need for a bridge between the professional and semi-professional in the Australian landscape, and it's a pity it wasn't given the chance to continue. Unlike the 1980s, this was now a time when the gap between clubland and international rugby had widened, and for players entering from clubland into Super Rugby it was (and is still) a real case of baptism by fire.
When the NRC was introduced in 2014, on paper it seemed like a good idea: it served as a new end point for the club season, while also providing some much needed game time to Super Rugby players and giving them a more established pre-season. More importantly, it allowed club players and Super Rugby players to mix together on a week in, week out basis, and learn off each other. Clubland were again up in arms, arguing that it's existence wasn't justified, and that it wasn't contributing anything the city premier comps couldn't do themselves.
2018 saw the Fijian Drua take home the Toast Rack, a win that left a bad taste for many rugby fans who questioned if the competition was now even benefiting our players. While I personally still thought that it was, some key issues had begun to emerge with the competition.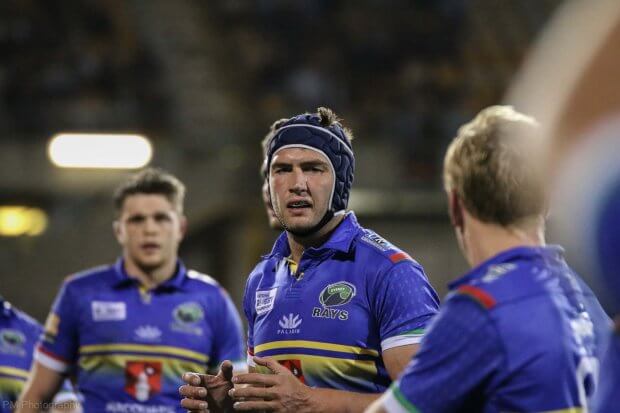 What are the problems with it?
We've had five years of the competition now, and as the rugby landscape has changed, so has the NRC within it. And in truth, it has become increasingly less and less relevant within it's role of developing players in Australia.
Let's start with squads. The NRC traditionally falls in the September to November period of the year, at a time when pre-season for the following year is beginning. In principle, it should help those squads looking for extra talent to fill their ranks and extended playing squads, however often by the time the NRC rolls around, many professional teams have already assembled their squads completely, which effectively negates the reason why players would want to play: if there are few professional contracts on offer, then there isn't really a transition of talent from clubland to the professional leagues.
Add to that, it doesn't exactly help that the competition pays it's players peanuts. This was bought to the forefront in an article on the Roar by an anonymous former NRC player, who claimed that there was no incentive from a career or financial perspective to play for the NSW teams. Why chase the "experience" of playing with Super Rugby players when you can actually earn an actual living going overseas?!
And then there is the fact of engagement, the real achilles heel of this competition. We've talked about this a lot on GAGR. It's something that frustrates me, game after game I see that I've got a great game of footy in front of me and hardly anyone is watching it. Granted, we know the reasons why for this: a lack of resources and money within the code to give it the love it needs. Add to that, it's not easily accessible: it's on TV you have to pay for, which subtracts substantially the potential size of your audience. But, then again, Fox are the reason why it exists.
The NRC is, with it's multiple rule changes, a really entertaining product, and has frustrated me no end how often Rugby Australia views the competition as a development pathway, and nothing else. Management wise, they only release the fixtures a month out from the competition starting. Every time I chat to coaches (especially in NSW), they tell me they've only had one to two training sessions with their full squad. No wonder they don't play well. That barely qualifies as preparation. Not only the players, but that lack of preparation also affects the support staff and people off the field, who put a lot of effort into this competition and it's teams, and who work their arses off to make it work. I admire these guys so much. It's hard to organise anything this complicated when you have little time to work with it.
So, yes, the NRC is far from perfect. But, I hear you ask: if there are so many problems with the competition, what is the harm in getting rid of it? The answer is, at least to me, quite a lot.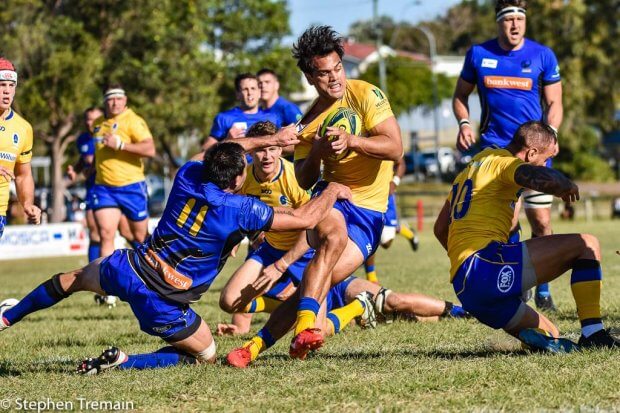 So, what if we were to get rid of it?
As already mentioned, before the start of the NRC, there was a clear issue of a gap in experience between those who played club rugby and those in Super Rugby. In truth, you have to come up against the best to get better. The successful Wallabies teams of the Nineties and Noughties didn't just waltz in and take their victories. Those players, as Ben Darwin astutely pointed out, played together for many years, developed together, and learnt off each other in a club system like the Shute Shield and Queensland Premier Grade, at the time a smaller step down from international rugby then than it is now.
Cameron raised an interesting point in his article: "considering that Australian NRC talent being concentrated in seven teams (down from nine in 2015) has still resulted in the one foreign team winning the competition, and with further high-quality Pacific Island teams set to be added it's not really possible for the NRC to continue to exist without substantially diluting the quality of the domestic portion of competition to an amateur level and thus removing its raison d'être."
This point, initially when I first heard it, fed into my reservations on the NRC. Not diluting the quality of players but growing the amount of talent and depth in the game was the whole point of the competition. Yet, if we want depth, it comes from players and coaches learning off each other as much as possible, and that talent won't grow overnight. And that means, as a result, you'll have some players and coaches that will struggle as the competition grows. Having teams based on the current professional franchises isn't diluting the quality of players (especially when, for example, the QRU have shown regularly that the Brisbane City and Queensland Country outfits often work in tandem with each other), but is focused on building those club guys into the Super Rugby players of five, ten, fifteen years down the track. It's all about building.
Yes, the Fiji team won last year. We always knew they were going to be a heavyweight team in the NRC (as there are over 80,000 registered players in Fiji alone!). But, what would the development of Samu Kerevi, Ned Hanigan, Jake Gordon, Taniela Tupou, Brendan Paenga-Amosa, Isi Naisarani and Junior Laloifi  have been like if they hadn't had the chance to play multiple games with and against their Super Rugby counterparts, not to mention against players from the likes of Fiji? It certainly would have affected their transition into Super Rugby players, as a bare minimum.
Clubland have argued that they can fulfil the role of the third tier. Competitions like that are, of course, paramount to rugby's survival in Australia, and if you don't have them, you have nothing. Over the last few years, as more and more people have become dissatisfied with the Wallabies, more of them have gravitated towards those competitions. It's helped as well, for example, with the Shute Shield, that the competition has become more competitive over the last six seasons: gone are the days where it was a three-way race against Sydney University, Randwick and Eastwood; now the likes of Norths, Warringah, Manly and Southern Districts are regularly challenging for the title.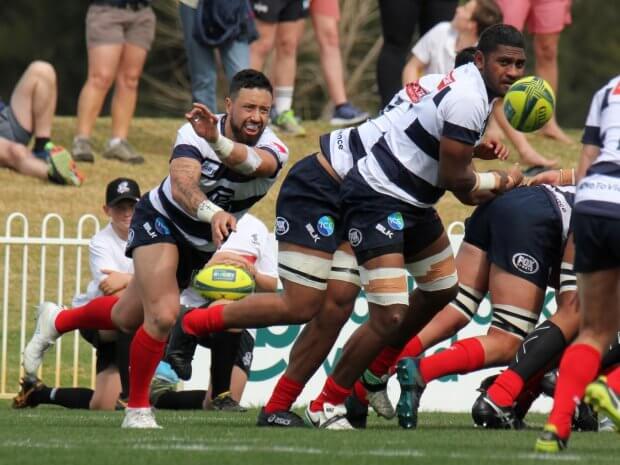 This has not happened in isolation either. In the Queensland Premier Grade, there has been six different winners in the past nine years. In the WA Premier Grade, there's been five winners in the past ten years. The notable exceptions are the ACT (where championships have been shared between Tuggeranong and the Canberra Royals since 2011) and in Victoria (where championships have been shared between Melbourne and Harlequins since 2013).
Regardless, the increased competitiveness of club rugby competitions nationwide hasn't come from nothing, and it sure as hell doesn't suggest to me that player depth is being diluted, especially when fans are taking enjoyment in the quality of rugby being played. If a third tier competition like the NRC didn't exist, would those club players have had the chance to play with their Super Rugby counterparts, especially when both seasons are running simultaneously? Yes, maybe a few come the end of the season, but is that enough?
If the third tier was removed, with it would be the bridge between semi-professional and professional, and the opportunity for those players to play together, week in, week out. As great as the work that club competitions do to grow great players (I mean, every player I've mentioned has come up our club system), when those club players are selected in Super Rugby, they will be coming up against against players and clubs from South Africa and New Zealand who have played in established third tier competitions, with Super Rugby players.
Let's break this down to a more localised level, and examine one player as an example: Brendan Paenga-Amosa. Starting his career playing in Southern Districts in 2013, BPA first came to prominence when we was selected in the Greater Sydney Rams in 2016, where he scored six tries and was the best hooker of the tournament, especially when playing alongside the likes of Hugh Roach, Jack Payne and Will Skelton. While a professional contract alluded him, in 2017 he went back to Southern Districts, and it was clear something had changed compared to previous years. His influence made their scrum one of the strongest in the competition, leading to them finishing in 2nd in the regular season, their best regular season in over a decade (it is interesting to note a lot of the SD outfit also played together for the Rams). With change going on at the Rams in 2018 and them moving to Eastwood, BPA went to NSW Country Eagles, had another blinder of season scoring five tries, picked up a contract with the Reds, and the following year, debuted for the Wallabies.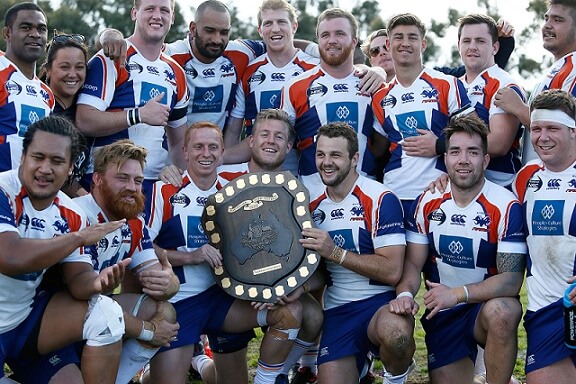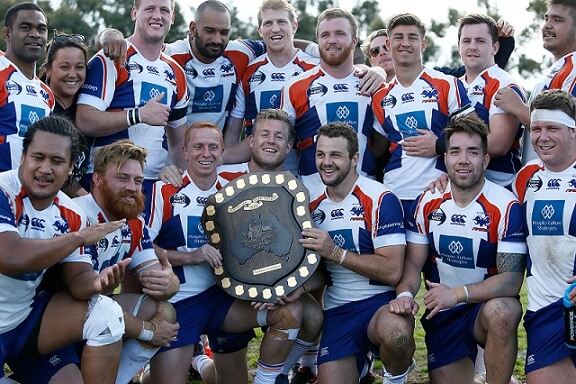 For me, club land is the very engine room of Aussie rugby, and the likes of BPA wouldn't have had the successes they've had without going through the likes of the NSW, Queensland and other states club systems. However, you'd be mad to not think that clubland's improvement in quality over the last five years, to some extent, come from the introduction of a third tier competition like the NRC. It's a two way street, and both competitions benefit from it with better quality players.
It does say a lot that when we sat down to pick our squads for the World Cup, there were multiple options available in many positions. When you create a team with the intention of them growing their own talent, you realistically won't start to see it's success until up to ten years down the line. Look at the Force: after being in existence over a decade, more than half the team had come up through the WA rugby system. They had fostered so much support, that when they were cut folks refused to take it lying down, and set up their own competition!
When people argue the point that we don't need a third tier, especially when they say "let's kill the NRC and put all the money into funding grassroots", I groan for so many reasons, and not only for the reasons listed above. The NRC, for one, is a cost-neutral competition for Rugby Australia because Fox Sports foots the bill, which is the reason why it has lasted so long compared to it's predecessor, the ARC. So, if you got rid of the competition, would the money Fox Sports provided to the competition go to grassroots? Odds are, probably not, it's Fox's money, and they choose what to do with it. If money from Fox went anywhere, it would probably go to Rugby Australia. Enough said.
The NRC isn't perfect. But over the last five years, what it has shown, at least to me, is that there needs to be some sort of third tier in this country. I've barely even gone through the benefits it has provided, from the coaches like Simon Cron, Tim Sampson and Brad Thorn, to referees like Amy Perrett. If we did get rid of it without thinking about the consequences, and put nothing in it's place, will those great club players have the chance to grow alongside their Super Rugby counterparts? Or would they instead resort to going overseas to make a living after years of being ignored for a professional contract, and reaching their full potential outside of our rugby system?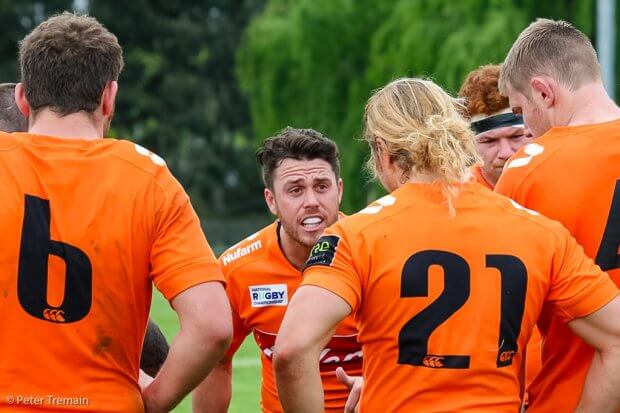 What are our options?
So, what are our options? Maintain the NRC? Rip it up and start again?
Regardless, for me, there is only one choice: we need to create a third tier that actually gives players a chance to progress, is more integrated with the Super Rugby franchises, that fuels our clubland systems, and instead of being treated like an afterthought, instead be treated as a important cog in the growth of future Wallabies. It's time for a clear line to be defined in terms of where club competitions end and third tier begins, and how that transitions into Super Rugby.
So, should that third tier be something new, or be filled by the current NRC? Honestly, that's a tough question. In states like NSW, the NRC clearly has it's work cut out when it comes to winning folks over and being more defined within the Aussie rugby system.
For context, let's look at our Southern Hemisphere counterparts. The Mitre 10 Cup in New Zealand has 14 teams, with each team serving as a primary feeder to their respective Super Rugby province. If you aspire to be an All Black, you have to get into those clubs, then into Super Rugby. By comparison, with the Currie Cup in South Africa and the 14 teams there, it gets a bit more complicated. There are clubs directly connected with their Super Rugby / Pro 14 teams, such as Free State Cheetahs, the Eastern Province Kings, the Blue Bulls, the Golden Lions, the Sharks and Western Province. But, in addition, you also have other clubs that, like in New Zealand, are defined as feeder teams to their respective province.
Those third tier competitions have a defined line. So, whether we do keep the NRC or restart with a new third tier, we need to rethink our approach to the competition and where it fits.
To start, we need to focus on that Super Rugby integration, because if we want the best players to play in our third tier, give them something to play for. What if, for example, our four Super Rugby teams and the Western Force left five places open in their squad or extended playing squad? That's 25 professional contracts up for grabs. The QRU have dabbled with this in the past when they had the Ballymore Kid back in 2015. Not only would it encourage competition for spaces (something we need in Aussie rugby, especially in key positions like flyhalf), but it will also maintain the transfer of information from the professional to club level.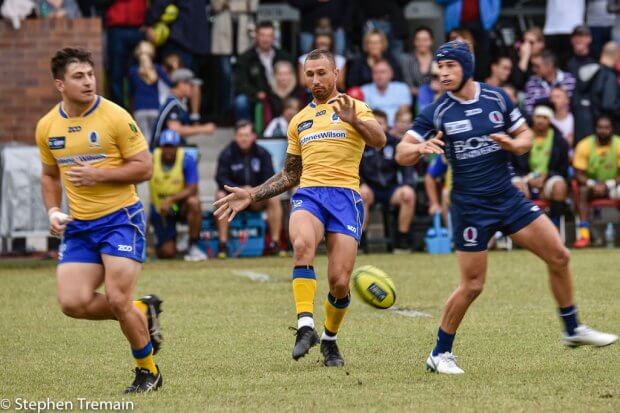 Going off that integration, this can extend to a marketing level too.  Remember how when Karmichael Hunt was signed to the Tahs, he was also allocated a Shute Shield club in Gordon? Include an NRC or third tier team in that allocation announcement. Release the draw a few months earlier, at the halfway point of the Super Rugby season, to give the teams time to prepare. Or, for every fan who get's a membership with, for example, the Waratahs, why not chuck in an NRC membership as well? Doing something like that sends a message about where this third tier fits in our rugby system.
When it comes to advertising and marketing, Aussie rugby isn't benefited by the likes of having much in the way of resources to support competitions like a third tier. However, we live in a time where a smart marketing plan can get you a long way. Advertising for this competition needs to be focused, clinical and cunning, and aimed at specific audiences like exisiting rugby demographics.
When we chatted to the SRU's President David Begg last year on our podcast, he talked a lot about building bridges with governing bodies like RA, and that there would be more of an effort to have a gap between the end of the Shute Shield and the start of the NRC. In addition, he went out of his way to announce that NSW Rugby and Rugby Australia were providing support to the Shute Shield at their season launch this year, which does suggest some much-needed unity off the field.
And what about game days? How do you get families to these games? The best games I have been to in the NRC have been ones where the footy is not the only part of the day. Games at Concord Stadium with food stands, music, jumping castles, family events, a carnival atmosphere… there is a reason why those games get great numbers! It also worked in WA. The Force provided free admittance, put on food trucks, jumping castles, free rugby clinics, and low and behold, 5,000 came and filled the hill to watch the Force defeat the Country-Eagles last year. Seeing your heroes can also be a crowd pleaser, Brisbane City also attracted great numbers last year with the likes of Quade Cooper in their squad (4,500 turned up to their game against the Force at Norths Rugby Club).
But then again, this is just going into hypothetical ideas about how to make a third tier work. But really, with us now in June (and realistically only a few months out from whenever the season will start), there needs to be something. Despite the issues raised, I still feel that the NRC has a lot of legs in it, and can do a lot of good, if it is given the right resources in the right places to help the game both above in Super Rugby, and below in clubland.  My greatest fear is that, at some point this year, the governing bodies may decide the NRC should be cut without thinking about what could be lost. I hope I am proven wrong on that front.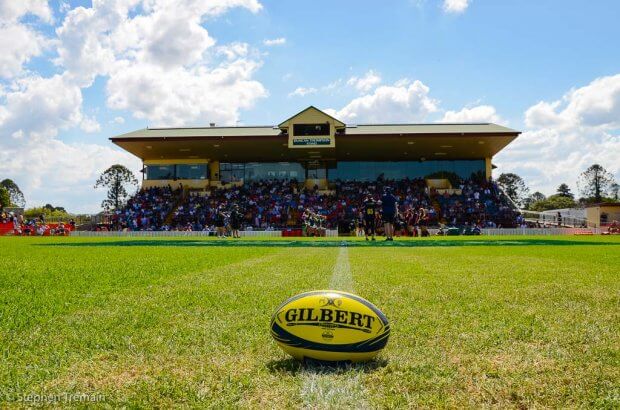 Whatever we do decide, regardless of it's failings, the NRC has shown the merit of having a third tier in Australian rugby, and whether it survives or not, expanding on that third tier to compliment what we have is something we need to do if our game is to grow going forward. And I do know that I'm not the only one who thinks that.