Is there any CAS school capable of matching Barker College over ten rounds this year?
Since the ten-round, home-and-away Associated Schools competition began, it has delivered many good things but never, really, this: a close result. In recent years, the best side has been clear by the half-way mark in the season, and the premiership has been mathematically certain with as many as three or four games remaining.
I'd like to think that this year could be different, and in one sense I think it will be: based on pre-season form, and the known talents of the players, I'd say that almost nothing separates Cranbrook, Knox, Trinity and Waverley. Any one of those schools could beat any of the others on any given Saturday. The battle for second place could be intense.
It's just that I don't see any of those schools having the depth or firepower to match Barker.
The current premiers have had a very thorough preparation for the season, have picked up the one player in the competition most likely to represent Australian Schools, and still play with the discipline and control that were crucial to their success last year. They may very well lose some games along the way, but I can't see any other school matching their standard over ten weekends.
---
Barker College
In 2012, Barker won the Henry Plume Shield through a combination of unglamorous virtues. They had a strong tight five, an unsung but untiring back row, tight defence and efficient backs. This year, Barker looks set to retain its premiership, but in a completely different fashion.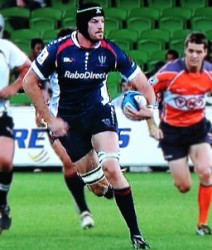 Apart from back-rower Nick Burkett, its forward pack is inexperienced and unheralded, but its back line has tremendous attacking potential. Barker's early season opponents adopted the (entirely sensible) strategy of trying to bully the Hornsby school up front, and starve the backs of possession. Look how that turned out: Barker 43, Oakhill 0. Barker 58, St Stanislaus 0. Barker has also held up well on its ground-breaking tour to South Africa. It's probably true that Barker hasn't faced the very best opponents South Africa has to offer, but no side from the Republic turns up with weak forwards, and Barker hasn't been shoved around the park there, either.
So the question becomes, is there a team in the Associated Schools competition with a forward pack that's strong enough and disciplined enough to grind Barker out of the game? If there is, I haven't seen it.
As for that backline, new arrival Harry Jones has been the centre of attraction, which is understandable given his form last year for NSW 2nds and for Australian Schools against Tonga. At his best, he's the most threatening outside back in the competition, and has been kicking his goals as well.
But it's not all Jones. Fly-half David Smerdon underplayed his hand for most of last year, which was natural, since he was in Year Ten, but towards the end of the season, he began to attack the line with greater confidence. With that experience under his belt, he's set to control an exciting backline in which Devon Stoltz and Tyson Davis also return from 2012.
Prediction: 1st
Watch out for whether Harry Jones can shake off the weight of great expectations and win back his Australian Schools place.
---
Cranbrook School
The sense of anticipation at Cranbrook owes a great deal to the school's outstanding success in the Under-16s last season. The hope is that success at that level can be repeated when the age group shuffles up a year. But, of course, it doesn't always work that way.
There are new arrivals (like Jones at Barker) who complicate things, as well as the fact that some schools (like Barker and Trinity) might have been more competitive in the Under-16s last year had not so many of their players already reached the 1st XV. Still, Cranbrook has shown that there's good cause for optimism, with good trial wins over St Aloysius (31-14) and Canada's Collingwood (38-7), before the school embarked on an imaginative tour to Argentina and Uruguay.
It's hard to see Cranbrook having the depth to sustain a challenge over the course of a ten-round competition, but if there's going to be a major upset during the season, it will probably happen at Rose Bay.
Prediction: 5th
Watch out for No8 Jacob Leak, who produced some barnstorming games in the trials.
---
Knox Grammar School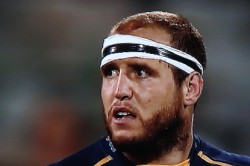 After a few disappointing years, Knox has invested heavily in revamping its coaching structure, recruiting former Waratahs (and Scotland) coach, Matt Williams. And the early signs are positive. Knox has done well in its trials, and on tour in Queensland, most recently disposing of St Patrick's Strathfield, 45-12.
Expect a high level of fitness, good discipline and smart ball retention, rather than anything dynamic, and a solid top-three finish. The local derbies against Barker are likely to be among the best contests in the whole competition.
Prediction: 2nd
Watch out for hard-working No8 Brett Van Zyl.
---
St. Aloysius' College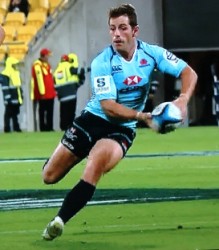 Last season, St Aloysius took to printing in its home game programmes the year in which each of its players entered the school. It wasn't a very subtle point ("Look! No imports!") and didn't always seem the most tactful thing for a host to do. It also drew attention to the fact that, as a small school that doesn't seek actively to attract Rugby players, St Aloysius will always struggle in the Plume Shield competition.
An early-season 14-31 loss to Cranbrook reinforced the suspicion that it will be a hard season for St Aloysius, the school attended by and Tom Kingston and Bernard Foley of the Waratahs and Wallaby Pat McCabe. There are a few gifted individuals in the side but not, you sense, either the depth or width of talent to make much of an impact.
Prediction: 6th
Watch out for classy outside back Rory Vevers to pose a threat to the defence whenever the ball comes his way.
---
Trinity Grammar School
Trinity celebrates its centenary year in 2013, causing no end of debate among pedants who point out that, as the school's first Rugby season was 2013, this is actually its 101st season (I'm told that a history of Trinity Rugby will be published in mid-season). Trinity actually celebrated its 50th anniversary (in 1962) with an "unofficial" premiership, but only a wild optimist with two green eyes would expect another one this year.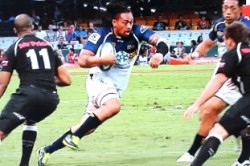 Snort actually does have two green eyes (which is uncommon in a cartoon pig), and even I can't see a top three finish for this side. There's talent – Jackson McLean and Junior Satiu should be the CAS 1sts props, and Ola Moala (if fit) is a punishing ball-carrier.
In fact, Barker aside, no team has more dangerous runners than Trinity. But on the evidence of the season so far, they make too many mistakes in possession, can't hold the ball for long enough, and lack cohesion in the backs. On top of which, the lineout seems to be an insoluble mystery to them. The loss (to a shoulder injury) of Malaki Tiumalu-Afele will hurt.
Prediction: 4th
Watch out for bullocking runs from Junior Satiu, last year's NSW 2nds prop, with the potential to go further this season.
---
Waverley College
This is something of a rebuilding year for Waverley, who look to be fielding a young side under hooker Nick Koutsoukis.After an early defeat to St Augustine's, Waverley has improved steadily on tour in Queensland and against St Patrick's, scoring a narrow win at Strathfield.
The pack isn't especially big, but in recent years Waverley has developed a disciplined pick-and-drive game and their forwards play above their weight. No8 Ryan Powter should stand out in a vigorous back row.
There seems to be some speed out wide, and no.10 Ben O'Donnell developed nicely last year. He has a good eye for a gap and will keep opposing no.7s alert. Last year, Waverley had the ability to demolish its opponents once it got the upper hand. I don't see the same threat this time around, but this is an improving team that will be hard to beat.
Prediction: 3rd
Watch out for the attacking potential of fly-half Ben O'Donnell.
---
Week one predictions:
Barker to hold off a strong challenge from Knox; Waverley to edge out Trinity at Queen's Park; Cranbrook to win comfortably over St Aloysius.
That said, the result I'd most like to see is Knox upsetting Barker – if that were to happen, it could set the tone for a genuinely tight competition.