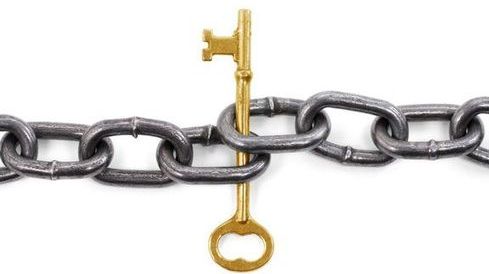 My word, that is the million dollar question? At this point in time 20,000 signed-up Queensland Reds season ticket-holders will be seeking the same answer.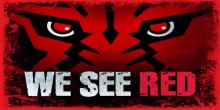 The QRU's anticipated target is about 30,000. Now that will be a very large mass of expectation.
On the playing front hopes will be very high that there'll be a repeat of 2011. Maybe even too high?
Typically, in Australia we become overconfident after a few wins and frequently get taught a lesson or two in humility, especially from our cousins over the ditch. In fact, I can think of an example from just last week…
I think there were a few factors at play this year that gave the Reds a bit of a leg-up in winning the Super Rugby Competition.
Now, don't get all agitated and think I'm downplaying how the Reds performed in 2011, 'cos I'm not. They were a very well-balanced side with loads of young talent who had the ability to adapt in most circumstances.
The Reds playing style was not only match winning, but crowd pleasing as well. They were coached by a smart and canny chap (now a leading contender for higher honours) who got the best out of his young charges, and a few old stagers as well.
Firstly, I thought that Super Rugby 2011 was affected by the Rugby World Cup. The eye seemed to be on the bigger picture. There appeared to be more resting and rotation than normal, especially amongst N.Z. and South African teams. Now that's out the way there'll be a bit of clear air in 2012.
Secondly, the change in format favoured the Australian Conference. Three of the bottom four teams in the competition were Australian sides. In my view, the complaints about this from some of the other SANZAR partners were valid. The Reds had an easier road to hoe in Oz.
And thirdly, the disruption to the Crusaders due to the earthquake put them at a decided disadvantage, mainly due to the exigencies of travel, lack of home turf and obvious concern about family and property.
They have a new and semi-permanent abode this year at a rugby league stadium in Addington (Christchurch) which will resolve that issue.
In the cattle stakes, the Reds have essentially retained their complete playing 22 from this year. They've really only lost (or discarded) peripherals like Leroy Houston, Will Chambers (who is now going great guns for Munster) and bit players Ian Prior, Lei Tomiki and a couple of youngsters.
Conversely, they've gained no-one with Super Rugby experience.
Quade Cooper's loss for most of the 2012 Super Rugby season will be damaging. Not only will they lose all those prodigious skills that he displays every week, but importantly, the partnership with Will Genia that's such a multiplier and drives this team around will be broken.
On the plus side, in defence they won't have to bugger around hiding him at fullback.
I think there are three serious contenders for his job — Mike Harris, Ben Lucas and Jono Lance, although one of those will probably end up at fullback if Peter Hynes is still unavailable (word on the street is that he's unlikely to return).
If injuries aren't a factor I'd think Mike Harris will be the man. He reminds me a lot of Julian Huxley in the way he plays. He's an experienced five eighth in the NPC, likes to take the ball to the line and is an evasive runner. He has good distribution skills and importantly can kick goals.
The biggest plus for the Reds on the playing side is the experience these guys have all accumulated over the past year or so. You've got young forwards like Slipper, Simmons, Faingaa and Higginbotham playing regular test rugby and fringe Wallabies in Daley, Robinson and Hanson gaining international exposure. And you've got the Wallaby captain as a bonus.
There is depth in the tight five and some confidence that a few set piece issues will be improved upon, like scrummaging.
It's not only the forwards that have grown, with new Wallaby selections Tapuai and Lucas plus the Davies and Morahans still coming through. Also, there's the Digger's factor — more permanence.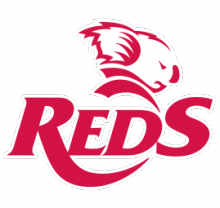 In a year when the team is relatively settled, the key to all this is the coaching. How do you motivate the group to back up and what tactics do you use, now that everybody knows your game.
McKenzie has shown a chameleon-like capacity to change his colour and texture as required. I certainly think we'll see a necessary continuation of that.
He also has the knack of picking the right guy for the right position, sometimes from left field, and come up smelling of roses. Oh, that might mean Dallan Murphy for 10?
The Reds epitomise a 'play to your strengths' modus operandi. It works, it's entertaining but inevitably without QC it'll have to be tempered a little — or will it?
One thing is obvious: like the recently departed Dear Leader, he's developed a fierce loyalty amongst his brood. That bodes well for a year where the challenges will be greater on all fronts.