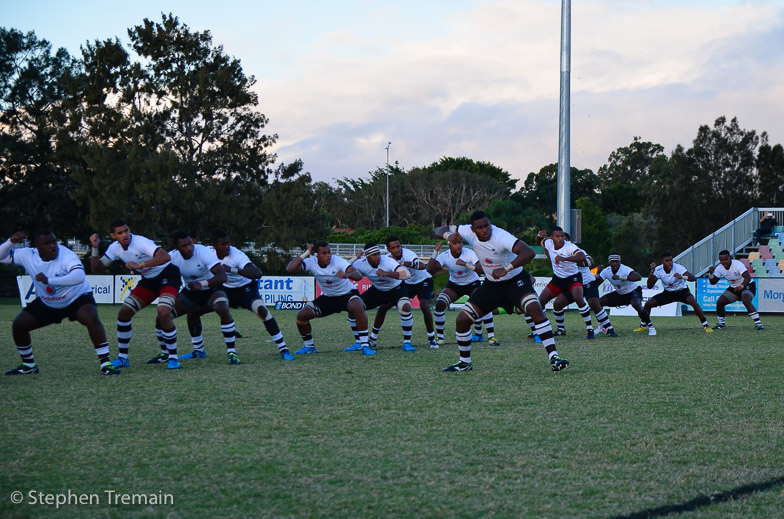 If you look at the cold hard facts this should be a dead easy win for the wallabies. The third ranked side in the world against the tenth. A southern hemisphere giant against a pacific island minnow. But like most things things just aren't that simple. 
So let me tell you a story that Reg Roberts reminded me of on the Green and Gold Rugby Podcast.
How Fiji saved Australian Rugby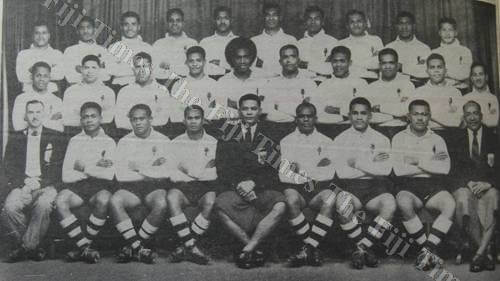 Reg could tell this beautifully, Lee Grant might be able to give you a first hand account. Both could tell it better than me. 65 years ago in 1952 the Australian Rugby Union was flat broke. Sound familiar? The year before the All Blacks had toured to disappointing crowds and the ARU needed someone to help fill the piggy bank. The thought of stumping up for a team to make the long trip out from Europe so they looked a little closer to home for a crowd pleaser. Rumours started reaching the ears of people in the know about Fijian rugby and the exceptional way they played. So amongst fears of a loss and against a 6500 pound cost to host the team a tour was organised, then cancelled, and organised again. There was a prediction of a 2000 pound loss which would have broken the ARU for good. It was backs to the wall and everything on the line
The Fijians drew crowds immediately. they played in Queensland first and word spread quickly. They drew 17000 for a game against North Harbour and then nearly 40000 for a match against NSW at the SCG. The tour had broken even before a test had been played. The first test was played in atrocious conditions and only drew 13000 punters. Australia won 15-9.  The second test, again at the SCG, drew a crowd of 42000 and took 5000 pounds at the gate and most importantly was a rousing match with the leading changing hand several time. Fiji eventually won 17-15.
That's the short of it. I urge you to read the full story on line. Just google Fiji 1952 tour or ring Reg on 04…..
But when it comes right down to it WE OWE FIJI! Everything to do with Australian rugby was built on that 1952 series. Fiji saved us and all we have to do to pay them back is watch them play.
---
head to heads???
This is the bit where we usually pick a few key positions and talk about the players form. But that's where I run into a problem. I know sweet fannies about this Fijian team. Except for Ben Volavola so…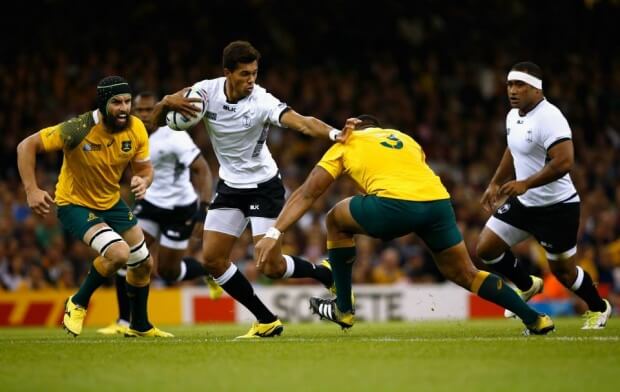 Foley v Volavola
Volavola is a ex-Waratah, ex-Cusaders flyhalf. Foley is the current Waratahs and Australian flyhalf. Foley should win this battle in a cantor.
Okay that's that done.
What do I know a little about?
The Australians
It's in the forwards that the real shake ups have happened. Two young props, a young second rower and a flanker on debut. All have talent but none are the finished item. Mixed in with them are old heads in key positions. Polota-Nau, Carter, Hooper and Higginbotham have all been there before and in great form. To me there seems to be an imbalance in the backrow but I haven't seen enough of Hanigan to be sure.
The backs have all been about the team for a while except for Karmichael Hunt who gets a deserved call up all be it in the unfamiliar position of inside centre. Hunt does play defensively at 12 for the Reds so that part of the game should be know trouble at all. Attack will be a entirely different ball game but he has played at 12 and at ten in top level rugby before and with seasoned vets all around him I can't see this as a problem.
 Fiji
Fiji have had mixed results. They defeated  Japan in November 38-12.  They lost to England 58-12 and a baabaas side 40-7 in the week before that game. In June they lost to Georgia but won games against Samoa and Tonga.
---
Overall
I'm not going disrespect Fiji after all they have done for us but we should win this easily. But the Fijians are an unknown quantity and our super rugby form has been atrocious so anything could happen.
Australia by 17!
Australia
1. Tom Robertson (7 Tests)
2. Tatafu Polota-Nau (68 Tests)
3. Allan Alaalatoa (9 Tests)
4. Sam Carter (13 Tests)
5. Adam Coleman (9 Tests)
6. Ned Hanigan*
7. Michael Hooper (c) (65 Tests)
8. Scott Higginbotham (32 Tests)
9. Will Genia (75 Tests)
10. Bernard Foley (42 Tests)
11. Henry Speight (11 Tests)
12. Karmichael Hunt*
13. Tevita Kuridrani (45 Tests)
14. Dane Haylett-Petty (14 Tests)
15. Israel Folau (52 Tests)
Replacements
Once again
our coaches
can't pick
a team.
Fiji
1 Campese Maáfu
2 Sunia Koto
3 Peni Ravai
4 Tevita Cavubati
5 Leone Nakarawa
6 Dominiko Waqaniburotu
7 Naulia Dawai
8 Akapusi Qera (c)
9 Nikola Matawalu
10 Ben Volavola
11 Vereniki Goneva
12 Jale Vatubua
13 Albert Vulivuli
14 Timoci Nagusa
15 Kini Murimurivalu
Replacements
16 Tuapati Talemaitoga
17 Joeli Veitayaki
18 Kalivati Tawake
19 Api Ratuniyarawa
20 Viliame Mata
21 Nemani Nagusa
22 Seurpepeli Vularika
23 Benito Masilevu