Round 2 of the CAS season started on a balmy autumn day in Sydney.  Aloys, Barker and Cranbrook, who all lost last week, wanted to get into the winner's circle.
Knox v Barker

  by "Elfster"
Games between Knox and Barker are always well attended and spirited events, and this was the case on a hazy, warm May Saturday.
However the game was marked by a serious injury to Knox prop Max Cutrone, which unfortunately took the gloss off the affair.
First half
Barker kicked off to a Knox side that responded with purpose and speed. Knox kept the ball in hand and attacked using their power and size in the forwards, before releasing the ball to their backs.  They made a break down the flank in the opening minutes with the ball ending up at the Barker 22.  From the breakdown excellent interplay between backs and forwards resulted in flyhalf Woodcock finish the raid which he started, to score.

Knox was up 7-nil within 3 minutes. However Barker showed spirit and resistance, fighting their way into Knox territory before the injury at around the eight minute mark.
This resulted in a delay of 40 or so minutes, but the game would be completed. On resumption Knox played with increased tempo, using their size advantage in the forwards to effect. A thirty-metre rolling maul earned them a second try soon followed by a brilliant solo try to their 10 Woodcock.
Barker were contesting, but competing at lower level. Fortunately for them, Knox leaked penalties which gave Barker plenty of possession and territory. However their attack was merely giving the Knox boys tackling practice, as it rarely broke the advantage line.
When Knox got the ball they made territory easily with some classy running. Late in the second half they scored from another powerful maul in which they marched Barker back 20 metres.
Half-time score: Knox 28 – Barker 3.
Second half
It was much the same after the break: Knox dominant with greater strength and control; Barker showing spirit with the occasional good periods of play in which they threatened. There was a great run by the 8 Riemer in which he got very close, but the Knox defence was too strong.
However the Knox attack were having no issues. The backs looked sharp with Armstrong in particular being hard to stop and giving great service to his outside backs.
As in the first half Knox were having discipline issues. With the amount of possession and territory gifted to Barker, the game should have been closer, but the Knox defence was resolute. In attack Barker was always matched by the defence, whereas a Knox one-on-one often turned into a two on one overlap.
Although there was some good open play in the second half—with Knox scoring three unconverted tries—by the end, everyone was happy with the final whistle. Knox had defeated a spirited yet outclassed Barker with rugby that was clinical yet expansive and attractive..
Final score: Knox 43 – Barker 13.
The teams
 Barker
This is a young side and will get better. They are probably looking forward to next year's season when they will be a threat. This season they lack the size and power to compete with physical teams. They are a willing side and there is some mongrel in them, but there is no bite in their attack.
The backs need to run straighter or get the ball near the tackle line before passing. They look hesitant, but this may be due to their lack of size and experience. The forwards were willing and did sufficient things to annoy their opponents, but Knox was playing at a different level.  Riemer looks one to watch.
Knox
They would be pleased with the way they responded to the injury, but concerned about the number of penalties conceded. It seems odd why such a dominant side could give away penalties: including two yellow cards. However these reduced the size of the victory, not the final result.
Their defence is outstanding and is well complimented by smart and enterprising attack. Their forwards are big and mobile. It will take a good side to beat them. The team is well-balanced, but against Barker the standouts were Woodcock, Armstrong, Basson, Margin and Frost.
It was a tough game played in good spirit with an emphatic display from Knox. However thoughts must be given to Max Cutrone and wishes that the injury is not too bad. The Barker crowd are to be complimented on their sportsmanship towards him.
Scoring
Knox 43 (T. Woodcock 2, H. Margin, M. Basson, H. Myers, J. Armstrong, H. Stocks tries; L. Bosch 2, T. Woodcock 2 cons.) def. Barker 3 (M. Nevison pen.)
Other score
2nd XV: Knox 22 – Barker 13. (Four tries to one. Another game in which the penalties conceded by Knox made the result closer than it should have been. )
Photos of Knox v Barker by Rod Skellet
---
Aloys v Cranbrook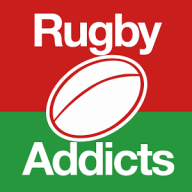 by "Rugby Addict"
It was a magnificent day at College Oval for the second round match between St Aloysius and Cranbrook. The oval, as usual, was in pristine condition and perfect for running rugby.
First half
Aloys kicked off, regained possession, and within a minute 15 Jeremy Nissen scored after a sweeping backline movement. Cranbrook returned serve when they regained their resultant kick off and went hard on attack. Within five minutes their half back Harry Doyle sniped down the short side to score. Neither try had been converted and the scores were level, 5-5.
At the ten-minute mark Aloys dropped a kick at the back and Cranbrook pounced. They attacked and after multiple phases 14 Harrison Stewart was at the end of the backline to score his first try of the afternoon. 10-5 to Cranbrook.
Matt Dainton of Aloys replied with a penalty goal, which was followed by a brilliant try to team mate, Peter Slaven. He ran an unders line and when he received a short ball from Pat Flaherty he shot through a gap before rounding the fullback and scoring under the posts.
Wow. Aloys 15-10.

There was no more scoring in the first half which became a bit of an arm wrestle.
Cranbrook were dominating the lineout with 4 Tom Burston winning all his own ball and much of Aloys' also. Captain Josh Kemeny was dominating the breakdown.
Aloys, on the other hand, had the dominant scrum.
Half-time score: Aloys 15 – Cranbrook 10.
Second half
Cranbrook attacked immediately at the start of the second half after a poor box- kick exit by Aloys. Within a minute, and after multiple phases, Stewart was over for his second try. The extras were added by Darcy Searl for Cranbrook to retake the lead, 17-15.
At the eight minute mark Cranbrook were in again when Stewart completed his hat trick. The conversion increased the lead to to 24-15.
The next 20 minutes were mostly played between the 22-metre lines. Cranbrook, sensibly chose to kick deep into Aloys' territory using the expertise of Finnbar Stenmark and Searl.
Aloys were either exiting their territory with a Dainton kick or running their forwards off the 10. Slaven was looking particularly dangerous and made a few half-breaks.

Finally Simon Rahme found open space and ran 30 metres untouched to score for Aloys. The conversion missed but Cranbrook was just four points ahead now with the scoreline at 24-20.
There were ten minutes to play—lots of time; game on.
In the last few minutes Cranbrook ran a well-rehearsed back line play which had Stenmark in acres of space; he ran 25 metres to score in the corner to seal the deal for Cranbrook.
Final score: Cranbrook 29 – Aloys 20.
This had been an entertaining game with both teams playing a free-flowing style of rugby.
The players
The best players for Cranbrook were 7 Josh Kemeny, 10 Darcy Searl and 4 Tom Burston.
For Aloys 13 Peter Slaven was the best and he was well supported by 10 Matt Dainton, 12 Pat Flaherty and 1 Simon Rahme.
Scoring
Cranbrook 29 (H. Stewart 3, H. Doyle, F. Stenmark tries; D. Searl 2 cons.) def. Aloys 20 (P. Slaven, J. Nissen, S. Rahme tries; M. Dainton con, pen.)
---
Waverley v Trinity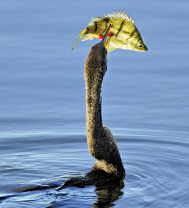 by "oldandslow"
Waverley's backline outclasses Trinity to defeat the home side 30-13.
First half
It was a beautiful day for rugby at Summer Hill and within five minutes of kick off Waverley's backline scored a stunning try.
Attacking from deep in their own half, Waverley moved the ball wide and when James Mood (15) joined the line he created an overlap. Looking to set Jackson Mohi (11) free on the outside, the winger unselfishly directed Mood to ignore him and pass inside, where Jaya Yoannidis (13) was screaming into a huge gap. The smile on the face of the centre said it all he ran 65 meters to score. 5-0 Waverley.
As the sides settled into the game it was a scrap in midfield, and plenty of set pieces. The scrums were evenly balanced. Both inside centres, Jordan Morris (12) for Trinity and Tom Fuller (12) for Waverley made several good runs, and their defence was worthy of mention also.
Soon after Waverley scored another try. From a breakdown close to the line, Tyzac Jordan (9), kick-passed cleverly to Mohi (11), who took it on his chest in-goal and scored. It looked simple but it took skill to place it perfectly and make it nigh impossible to defend. The sideline conversion from Mood (15) made the score 12-3 to Waverley.
Wayland (1) continued to make good metres for Trinity: always taking several tacklers to bring him down—and at one stage going straight over the top of Waverley's big Number 8, Edenn Rogers-Smith. However, while Trinity had the edge in power running, Waverley's back line was more composed, benefiting from the impeccable service provided from the ruck by Jordan (9).
Just before the break Trinity did not release a tackled player and Waverley kicked a penalty goal.
Half-time score: Waverley 15 – Trinity 3.
Second half
Trinity failed to move the ball wide after the break and used that fine player Jordan Morris (12) too much on crash-ball moves. Waverley's mid-field defence was too solid for such a predictable attack, and both centres and Patrick Clifton (4) made several excellent tackles in stopping it.
For Waverley, the service from its halves gave the outside backs many opportunities to attack, and ten minutes into the second half good clean ball put Mohi (11) over for his second try. 20-3 to Waverley.
Although Trinity continued to starve its outside backs Ryan Longville (15) found himself with ball in hand from a penalty at 16 minutes. He took a quick tap and set off down field, his twinkling footwork beating several Waverley defenders. Longville then chipped over the last line of defenders and Trinity's Lachlas Ilias (10) won the footrace to score.
The conversion hit the post, but Trinity had narrowed Waverley's lead to 20-8.
But Waverley never looked like giving up the lead and it wasn't long before Clifton found a gap and crashed over beside the posts. The conversion, and a penalty soon after, made the score 30-8.
As the shadows lengthened, Trinity replaced its scrum half, which coincided with the team sparking to life. Entering deep into Waverley territory, Trinity spun the ball from one side of the field to the other, with Byron Hollingworth-Dessent (14) finishing the game with a consolation try in front of the home crowd.
Final score: Waverley 30 – Trinity 13
The wrap-up
Trinity – the forward pack has the power game, but the linkage with the backs looks broken. Longville (15) and Hollingworth-Dessent (14) were dangerous, but they relied too much on broken play and kick return opportunities to get possession. They need to work out a strategy for attack that is less reliant on power running or crash-balling.
Waverley – were solid across the park. The forwards don't have the power and punch of some sides, but their backline is first-rate run ably by scrumhalf Tyzac Jordan (9), who passed superbly, kicked astutely and wisely chose his moments to run.
The players
Trinity – 3 points to James Wayland (1), 2 points to Liam Rasch (6) and 1 point to Longville (15).
Waverley – 3 points to Tyzac Jordan, who was clearly the best on ground, 2 points to Jackson Mohi (11) and 1 point to Jaya Yoannidis (13).
Scoring
Waverley 30 (J. Mohi 2 tries, J Yoannidis, P. Clifton tries; J. Mood 2 cons and 3 pens) def. Trinity 13 (L. Ilias, B Hollingworth-Dessent tries; J. Morris 1 pen).
Images of Trinity v Waverley and on Home Page by https://www.facebook.com