It's Test week! And what a belter of a match we have in store for us.
In one corner we have England, Six Nations Champions and traditional rivals. In the other we have the Wallabies, World Cup runners-up with plenty to prove. Over the next three weeks we will have a smorgasboard of top-class rugby, and at Green & Gold Rugby we are ready to fire.
To start us off, we've enlisted Englishman Paul Bains to fly the flag for the visitors, and give us the reasons he thinks the English Rose will hold the Cook Cup aloft in Sydney at the end of the series. Paul is the man behind www.DrivingMaul.com, and the best place to get in touch with him is on Twitter. He runs the weekly #RugbyChat from @DrivingMaul every Tuesday 6pm Sydney time.
Tomorrow I will come in swinging for the Wallabies, and give my five reasons why Cheik will triumph over Eddie and the English.
But to kick us off, here are Paul's reasons England will beat the Wallabies:
Strength of the front five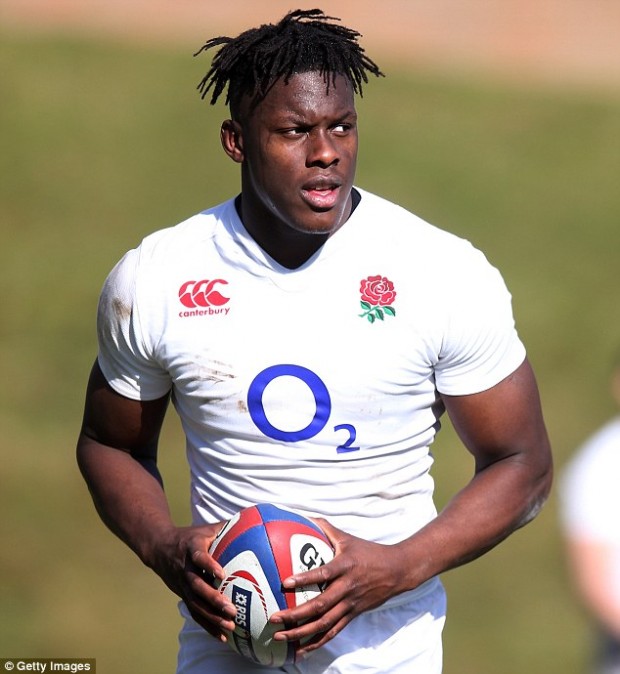 Eddie has brought England back to its traditional strengths. At the Rugby World Cup England's scrum went backwards but that was an aberration due to the squad falling apart. Joe Marler is taking the summer off, but England have discovered four world class locks who are not only solid at the set piece but also dynamic around the park. England should have at least parity at scrum time but it's the lineout where they will be looking to attack the opposition throw in. Aussie fans high on their Twickenham victory will be bought back to earth as we establish our set piece dominance once again.
The mystery midfield
When Eddie took over there were two main positional questions – the back row and the centre combination. We still have no idea what centre combination Eddie will choose. That means Australia can't prepare for what Eddie is going to throw at them. I can think of 7 realistic starting combinations that all bring something different. We all obviously thought Manu Tuilagi would start, but his injury opens up opportunities for a number of talented youngsters. Will Eddie bring in Te'o as a like-for-like replacement or play either Owen Farrell or Henry Slade at 12 as the second playmaker? Outside them will we see Jonathan Joseph hold onto his shirt or Elliot Daly or Slade come in to offer something different? Those are just the realistic combinations with Luther Burrell offering a left-field option.
Youth with a winning edge
Stuart Lancaster and now Eddie have brought in a lot of young players. These players have been playing together for years at England age group levels. Luke Cowan-Dickie, Jack Clifford, Slade, Anthony Watson and Jack Nowell won the Junior Rugby World Championship together in 2013. So whilst some combinations might look new at test level, they have been developing for years in an environment used to success. And many of these new players were un-tarred by the World Cup failure, bringing a freedom and energy not seen for years in English rugby. Also both Clifford and Itoje captained the the U20s so whilst they appear young they will bring leadership to the team to support captain Dylan Hartley.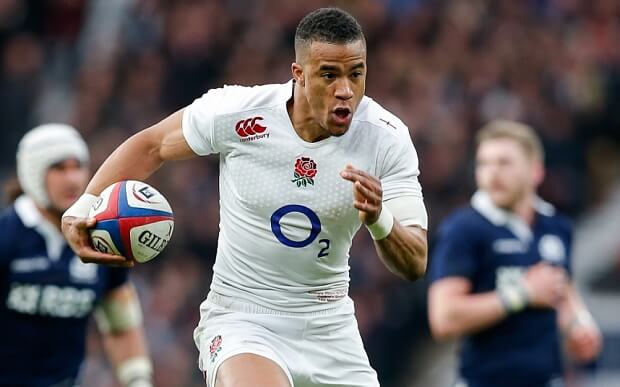 Dead-eye Farrell
A lot has been talked about George Ford's kicking nightmare at Twickenham last weekend, where he slotted just 1/7 against Wales. But he won't be the first choice kicker. Owen Farrell is possibly the most robotic kicker in world rugby, in the recent 6 Nations he had a kicking percentage of 80%. Sometimes he gets too involved in the agro side of things but that never affects his place kicking. Even if Farrell gets injured then Ford isn't the only back up with Slade a regular kicker and Daley adding a long range option. It won't be Johnny Wilkinson-esque accuracy, but England will punish any ill-discipline from Australia, which could be lucrative if a referee decides to police the ruck with a heavy hand.
Eddie Jones: media warrior
Already Eddie has come out talking about his bags getting searched at customs. This was just gold for him, and he has the English press eating out of his hand at the moment. One of the problems for England at the Rugby World Cup was getting distracted by social media and the press. Eddie gives such easy and great headlines that the press just lap it up – it makes their job so easy. Eddie will be dictating the headlines, dictating the stories, and dictating the narrative of the tour, which means less public in-fightin, less soundbites from bitter ex-players, and we can all enjoy the rugby.
What do you think – is he on the money? Can the Poms really win the series?