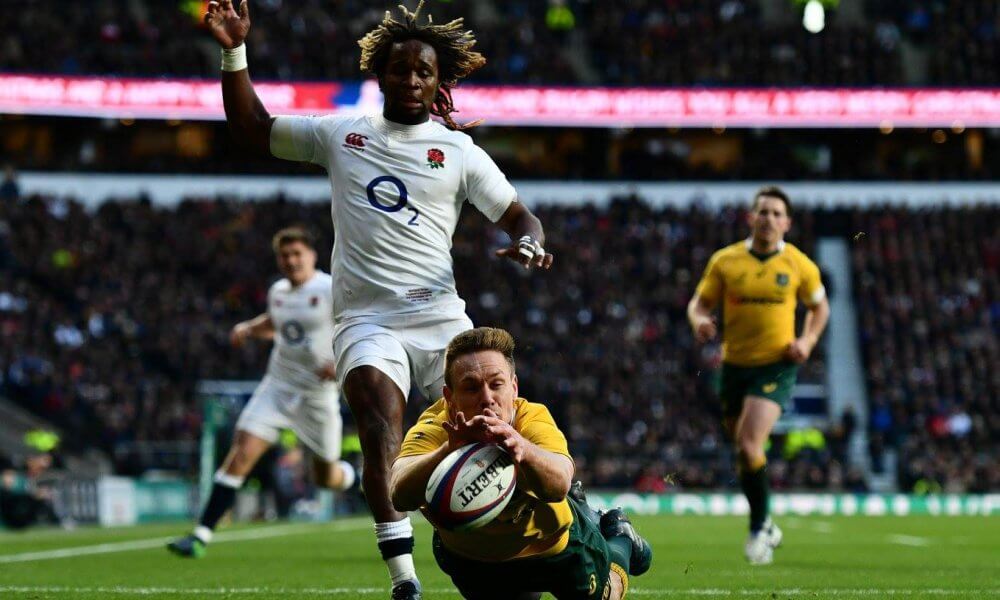 Wednesday's Rugby News has a new contract for DHP, a new scrumhalf for the Brumbies and praise for the 2nd-choice one, a happy Samu Kerevi and an expanding rugby competition.
---
DHP Re-Signs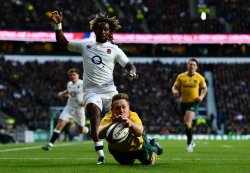 Mike Brown better not go near Perth for at least another two-and-a-half years, because his bully Dane Haylett-Petty has signed with the Force until then.
This signing is a boon for the Force, who fended off French clubs for the outside back's signature. It's also a handy statement of intent, as the Force seek to also fend off Sanzaar.
"I really enjoyed last year, the challenges week in and week out, watching my game grow and the Force were a big part of that and I feel like we're really heading in the right direction and we have a great group of young men with a bright future," DHP said, according to rugby.com.au.
Unsurprisingly, DHP reckons it'd be a naff idea to cut the Force from Super.
"I think when the Force came in, it was all about growing Wallabies and I think throughout the years they've definitely done that," he said, pricking pins into an ARU-shaped voodoo doll.
"They've produced plenty of great Wallabies and added to Australian rugby so I think it'd be crazy to let go of a team like that."
"I suppose for us we're hopeful and all we can do is see all the work that the boys are doing, all the work that's going on behind the scenes and I think seeing the club moving forward, no matter what, has given me that faith (that it has a future) and I'm happy to back them."
Brumbies at 9
Two bits of news about Brumbies scrumhalves.
Earlier this week, it was announced that the Brumbies have recruited Sydney Rays halfback Dewet Roos. Following Tomas Cubelli's injury in pre-season, the Canberra side have been a little short on number 9s.
"The signing of Dewet will provide additional competition at scrum-half. With two young players in Joe Powell and Ryan Lonergan in that area we felt the need to bring in a more mature option, an older head who can provide some game experience and help the progression of our young talent."
He'll battle with Lonergan for the bench spot, behind 2nd-choice (and Wallaby camper) Powell.
Speaking of Powell, Michael Cheika has said he has the coaching hots for the youngster.
"Sometimes you have those gut feelings about guys," Cheika told AAP. "Here's a real opportunity now to use the experience he would have got from being in that Wallabies environment.
"He's very competitive, very fit, he's got some work to do with the consistency of his passing but I see him as a good prospect.
"We're starting to build some nice depth in our halfbacks and having Joe come through I think will be a real plus for us," Cheika said.
Kerevi Keen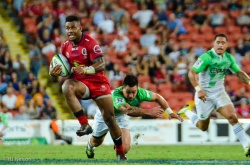 Samu Kerevi says the Reds culture he's currently experiencing is the best ever.
Kerevi says a huge part of that is coach Nick Stiles is giving everyone more responsibility. Kerevi, captain James Slipper, Quade, Stephen Moore and Sam Talakai have been installed as the leadership group by Stiles.
"Everyone's got a voice now," Kerevi told AAP. "Guys like Eto Nabuli and Chris Kuridrani, the younger guys, everyone's really come out their shells and feel like they can contribute to the team."
"Hopefully we can be a bit of a bridge to the older playing group, but I really think the culture Stilesy has created is one where everyone feels comfortable," said the Fiji-born weapon. "Everyone is a leader in the team really. We've all worked so hard for each other, for our families, for [the sub-national entity arbitrarily cut out of north-east Australia]".
Ruckin' in the USA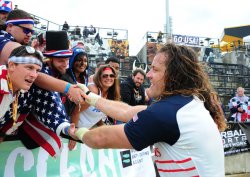 The Pro 12 has super-secret plans to expand into North America from 2018 onwards, reports The Scotsman.
The league, which includes four clubs from Wales and Ireland, as well as two each from Scotland and Italy, is in talks to add an American team and a Canadian team. The Pro 12 would then become the Guinness Atlantic Rugby Championship.
Having learnt nothing from the Super 18 debacle, this now 14-team league would split into two conferences, with teams playing other teams once or twice depending on their allotment.
The report states that the Pro 12 are looking at Houston and Toronto as the locations of the new franchises.
Ireland are scheduled to play America in New Jersey in June, at the same stadium where Saracens also played London Irish last March.