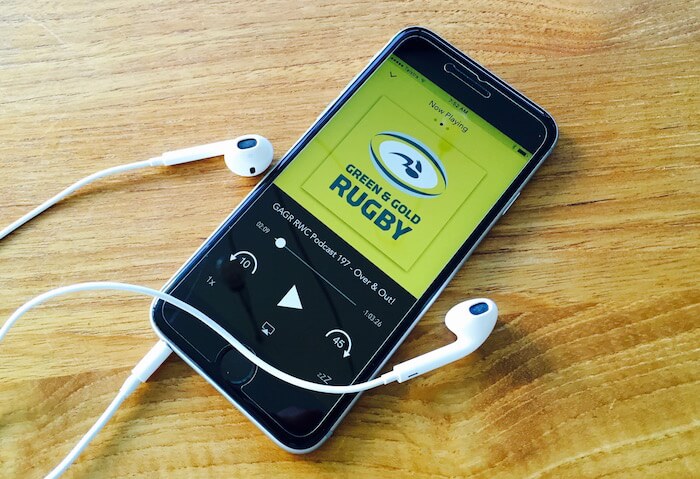 OPPORTUNITY OF A LIFETIME
The GAGR podcast has been going for 5 years and for almost 200 episodes. We've had guests ranging from Michael Cheika to Brand O'Connor to Brett Gosper.
Now, we need someone to give us a hand and help take our wanging-on to the next level.
We're looking for a podcast producer, someone who can
corral the team and co-write the agenda/run-sheet,
tee up the guest (when we have them)
sit in on the convo, feed in info and comments from listeners etc
make the recording of the Skype conversation
edit that into something listenable,
post it to soundcloud and the site,
promote it on our social media channels
None of the technical things above are hard if you're IT savvy or under 40 (actually, Reg is neither of those). You do need a good internet connection and decent laptop/computer. If you've got any experience of any of the above, big thumbs up.
Commitment: They do take a bit of work though – you're talking about one night a week (Monday) being taken up and you need to be committed to go through a long season.
Pay: We haven't got much cash to offer, but it would be enough to pay for beers on the Tuesday.
Interested? You can message me on the forum or email me:  matt at greenandgoldrugby.com