Here they are – vote at the bottom for your favourite try from these doozies. We had 22 submissions in May, and these were our panel's pick of the bunch.
World Cup winning Wallabies coach Bob Dwyer also had a gander, and here's what he picked out of the short list: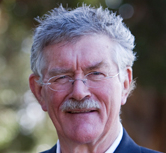 1. Paul Donnely for Brothers . Great awareness by s/half on own goal-line. Following kick, urgency at b/down with numbers results in quick t/over.
2. Mitchell Wade for Qld Uni. Great running skills by f/back in counter. Excellent urgency in recycle. Great straighten after break makes pass back inside possible.
3. Aiden Toua for Easts. Great urgency in recycle. Excellent hands and running skills.
4. James Turner for Souths. Excellent question asked by 10, 12 & 13 in attack. Defence got the answer wrong, f/half takes gap (Steve Larkham!). Very good early passes into space, receiver always running on to ball.
5. Joe "Peanut" Ritchie for Nedlands. Great counter, ball-carrier plus four more back behind ball. Then urgency in numerous recycles with numbers to the break-down.  One excellent pick-and-go w/out delay kept pressure on around tackle zone and committed defenders.
Great to see a try from WA in the shortlist, but we still have to ask; are clubs scoring tries in the rest of Australia?