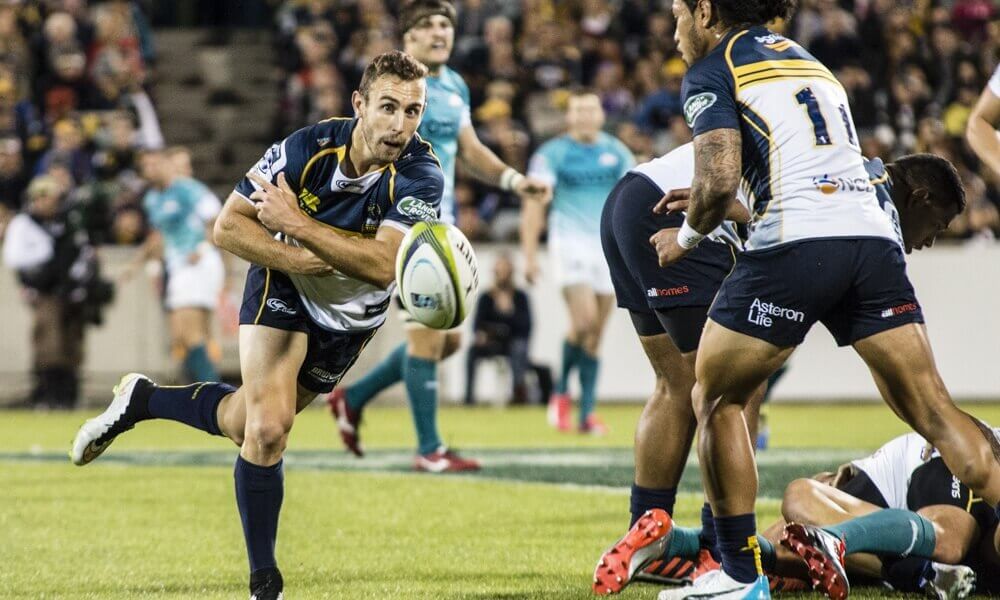 Thursday's Rugby News Looks at The Wallabies path to the final, Bok B team, John I Dent Cup Brumbies and, Nic White to start.
---
Wallabies Can Follow Same Path
Former Wallaby skipper Stephan Moore reckons we can just do what we did last time to come second in the World Cup. Moore says that even though the Wallabies are coming off their worst season since 1958 that should just stick with what they were doing and not bring in new players.
Moore believes that experience is vital and that his successor Michael Hooper needs all the support from his key leadership team if they are going to make a late charge similar to their extraordinary run some four years earlier.
That run into the World Cup starts on Sunday morning (1:05 am AEST) when the Wallabies take on the Springboks at Ellis Park — a venue Australia hasn't beaten the home nation at since 1963.
"If you look at the team this year, Michael Hooper is going to need that type of support around him from the senior players that have been there before," Moore told the Fox Rugby Podcast.
"I know we talk about the young hookers and all those kind of players, but it's got to be the players that have been there before and been into battle before that stand up and lead the team and if you get a significant group of players in that category then you can do really good things.
"I would really like to see that from the team this year. Those players that have been around the block a little bit just to really step up and lead that team really well."
"Generally in a World Cup you're going to have a bunch of really close games throughout the journey and I think it will be no different this time round, and you need to have people in your team that know what to do under that kind of pressure, under that kind of scenario and I was lucky as captain to have a number of players in the team that had kind of experience and that's so valuable."
Will Boks B team backfire?
The Springbok have split their squad and left a virtual B team in South Africa to face the Wallabies. The official line is that there is little between the players in New Zealand and the ones in staying home but that sounds a little marketing speak to me.
South Africa coach Rassie Erasmus has decided to save his big guns for the following weekend's clash with the All Blacks in Wellington with 15 players set to travel to New Zealand early.
It would be wrong to label Erasmus' plan as arrogant but he has clearly prioritised a potential victory over the world champions ahead of the meeting with a wounded Wallabies side.
Australia is set to name a full strength team on Thursday.
"It's probably not ideal what South Africa are doing, resting a lot of their players," Gerrard told Fox Sports News.
"I just hope we can put them to the sword because I just don't believe in that style of resting players.
"Obviously they need to nurture that (squad rotation) leading into the World Cup but I'm confident the boys will do quite well."
The former outside back came off the bench in the 24-16 Ellis Park loss in 2006 as the hosts overturned a 10-6 Wallabies lead.
South Africa's rugby fortress sits at 1724 metres above sea level and the effects of the altitude play havoc with the lungs of touring teams.
Australia has done their best to adjust by travelling a week early but despite the Boks plans to field a B team they are still warm favourites with the bookmakers.
"It's tremendously difficult to play South Africa anywhere, let alone in their backyard," said Gerrard, now the coach of the Shute Shield-leading Warringah Rats.
"Ellis Park is quite a daunting place to play, quite hostile at times but I'm sure the Wallabies — given what (Michael) Cheika and (Scott) Johnson and co have done to the group — I'm sure they're going to be in the best place.
Brumbies Stars Set For John I Dent Cup
Thirteen Brumbies players will be in action in the John I Dent Cup this Saturday, including star wingers Henry Speight and Toni Pulu.
Pulu will don Easts colours for the first time in their round 16 matchup against Queanbeyan, who will have halfback Matt Lucas in their ranks for the clash at Griffith Oval. Brumbies Lock Blake Enever will also be in action for Easts, adding experience and leadership to their pack.
In the Hahn Superdry Match of the Round, Live streamed on the Griffin Legal John I Dent Cup's Facebook page and Bar TV's YouTube Channel, Speight will line up out for the Gungahlin Eagles in their top of the table matchup against Royals alongside Mack Hansen, who has been in blistering form for the Eagles in 2019. Hansen will go head to head with Andy Muirhead who will likely start at fullback for the 2017 champions, with hooker Connal McInerney also available for Royals off the back of his successful first full season in Super Rugby.
At Viking Park, Tuggeranong will have a number of young Brumbies to select from as they face off against Wests. Loosehead Prop Vunipola Fifita, Halfback Ryan Lonergan and Centre Len Ikitau have all been consistent performers for the Vikings this season and with only two rounds left of the regular season, the defending premiers have been bolstered by the return of Darcy Swain and Noah Lolesio.
Vikings will also have Lolesio's Junior Wallaby teammate Lachlan Lonergan in their squad, the young rake being one of the stars of Australia's u20 World Championship campaign. This match has extra significance with Vikings defending the Bob Hitchcock Territory Shield against Wests.
Opposing the strong Tuggeranong side will be electric playmaker Tom Wright, who has shown on a number of occasions that he can be a one-man match winner at club level. Uni-Norths have the bye this week, but the Owls welcomed Brumbies centre Irae Simone into their side last weekend in a crucial clash against Queanbeyan and he had a massive impact, providing three try-assists on the day in the Owls win to secure 4th spot on the ladder.
Match Details
Saturday, 20 July
Griffin Legal John I Dent Cup, Round 16
Queanbeyan Whites v Easts
(David Campese Oval, 3.05pm)
Tuggeranong Vikings v Western Districts Lions
(Viking Park, 3.05pm)
Canberra Royals v Gungahlin Eagles
(Phillip Enclosed Oval, 3.05pm)
White Set For Wallaby Start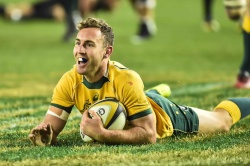 I'd be wrong if I said that Nic White playing for the Wallabies while not playing in Australia for another 18 months sat well with me. But that doesn't mean I don't want him to play.
It's understood that White, who led Exeter to a second straight English Premiership final in June, will be given first crack in the No 9 jersey, with veteran halfback Will Genia likely to come off the bench in the crunch Test.
His immediate recall to the Wallabies caps a remarkable 12 months, after he was headhunted by Rugby Australia's high performance manager Ben Whitaker a year ago about a return home.
While no guarantees were made to the former Brumbies halfback that he would be drafted straight into the side, his selection is testament to his desire to wear the Wallabies jersey and his accurate, measured performances for Exeter.
"There was a seed planted there and, again, I didn't think it was something that was going to come to fruition, but once the conversations became more regular I got pretty excited," White told reporters in South Africa ahead of the Rugby Championship opener.
"I probably thought it was something that was going to be post World Cup with the exodus, but the chance to go to a World Cup came about, and I made a few calls and obviously Exeter had to help out in that regard and they were happy to help, and here I am giving it a crack."
White's return will give the Wallabies a new dimension.
Defensively sound, White's strength is his excellent kicking in general play and his ability to control the ball at the ruck.
But he's also got a clever running game, as he showed during their heartbreaking 37-34 Premiership final loss to Saracens when he scored the opening try of the match with a cheeky probe close to the line.
Asked how much it would mean to play for the Wallabies again, White said that he hoped he had already shown it by his decision to come home.