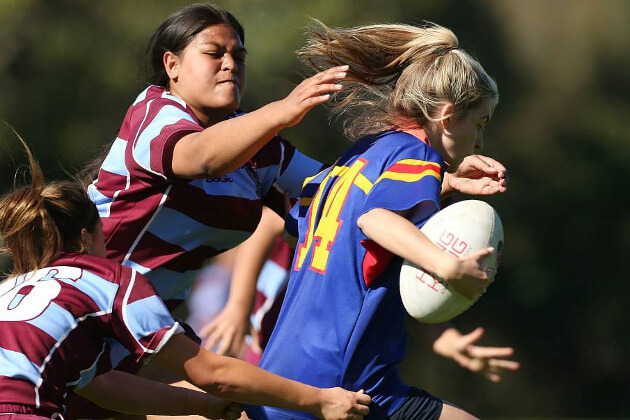 Thursday's Rugby News has good stuff about sevens participation; new tackling laws; Liam Gill news; and Karmicheal Hunt's return.

---
Sevens Eight Fifteens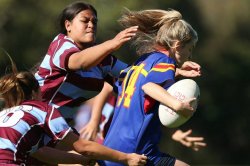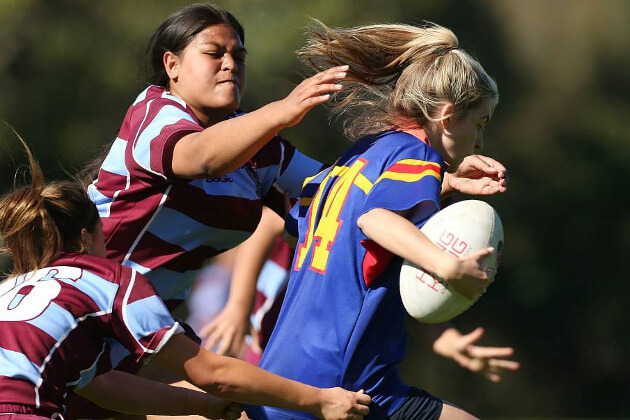 Rugby sevens is on the up, says the ABC, quoting ARU officials. Participation has skyrocketed since the women's sevens team won gold.
Women's sevens competitions have sprung up all around Brisbane, Sydney, Perth, Canberra and the Sunshine Coast. There's also going to be a women's university series and a Sydney schoolgirls sevens comp running next year.
Cameron Tradell, the participation growth manager for the ARU told the ABC that the primary school program Game On has gone from 9,000 participants to almost 40,000 in six months, and Viva 7s has seen its numbers tripled to 6,000 participants.
"The beauty of the Game On number is that about 60 per cent are in government schools, which aren't a traditional breeding ground for rugby, so we are really, really excited about that," Tradell said. "It just shows there is a palate to learn more about the game."
Tradell's also optimistic that sevens will have a similar impact on rugby in Australia as the Big Bash League had on cricket i.e. it will lead to the test side losing at the WACA of all places to a team with only two seamers.
"Sevens has the same explosiveness around what is happening on the field, and the expectation of the unknown when you head to a sevens game is very similar to the BBL," Tradell said.
"I think the fact it is genuinely seen as being an equal opportunity game because of the success of the girls [at the Olympics] puts us in a stronger position than cricket with regards to having so much opportunity to showcase the nuances between the male and the female game."
Tip Top Tackling
World Rugby are looking into a possible change of the tackling laws so as to further reduce the risk of any head injuries (read: to further reduce any chance of litigation).
One possible outcome of this may be a ban on tackling above the waist. No, really. But don't freak out yet. They're considering a load of options, one of the World Rugby nerdlingers told Fairfax.
"We looked at about 15 variables in the tackle, what causes the injuries, and one interesting one we found was that if people are bent at the waist, the ball carrier, you get fewer head injuries," said Martin Rafferty, World Rugby's chief medical officer.
"So we asked the experts 'how can we get players to bend at the waist in the game?' and they've come up with some recommendations. We have to be sure that if we do make changes that improve the situation with head injuries, we are not causing another problem."
Helping Rafferty is Ken Quarrie, who is working with the NZRU in a similar capacity. Quarrie's been looking at the 470,000 health insurance claims coming from rugby players through NZ over the past 10 years, and was seeing different patters of injuries as the players went from u5s to golden oldies.
"I'd like to see a trial at junior levels," Quarrie said. "Already it's (tackling) below the chest up to 12-year-olds in New Zealand and I don't think it would be a major change to bring that down to the waist."
Rafferty and Quarrie understand that if are to be any changes to made, it has to get support from the players. Quarrie added:
"When we started to introduce these welfare changes around 15 years ago we faced significant resistance, there was a fear that we were trying to make players soft," he said, "[but] once it moved to become more of a squad game, with 23 players and injury replacements, it was no longer seen as heroic to carry on when injured, but selfish, because you were pulling the team's performance down."
Gill Thrilled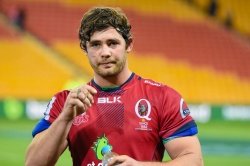 Liam Gill's been getting pensive about his career, and as the Wallabies swashbuckle around France it's only getting harder. He talked to Fairfax media.
"It would have been nice to have an opportunity to see how I would go properly at Test level," Gill said, as a gramophone in the background was playing Edith Piaf's Je Ne Regrette De Rien on full volume.
"You don't really think about different generations or [if you were] lucky versus unlucky. I've got a great respect for the guys that are in front of me and I've played with."
Gill last played for the Wallabies in 2013. Since then, he's played in some underwhelming Reds sides which no doubt helped make up his mind to move overseas. He's currently playing for Toulon and loving it.
"This is something I've always really wanted to do in my footy," Gill says. "The timing in Australian rugby for me at both a Super [Rugby] level and an Australian level just works perfectly for coming over now. It's a bit of a freshen up.
"I'll be trying to keep improving my footy … then hopefully if I do get the chance [to play for the Wallabies again] I'd love to see how that pans out."
Karmichael Recycled
Karmicheal Hunt is feeling a bit left out. The NRL-AFL-rugby convert has been a whole lot of not much since injury his groin in May, and is looking forward to the Brisbane 10s to showcase what's he's (still) got.
"That's a good question but I'm just pleased I have a timeline to get back to running at full pace after surgery so I can put up some performances," Hunt told the Daily Telegraph, with the article noting that he's a favourite of Michael Cheika. "The same doc in Sydney who fixed Billy Slater and Michael Voss looked after me so I'm confident," Hunt added.
Hunt's excited for the two day rugby fiesta, saying "It's definitely a challenge against two top Kiwi sides but we're also excited to play the Samoan boys who will definitely turn up to play in front of big local support."
In other news, there are whispers that the Queensland Reds want to sign-up retired superstar Chris Latham for the tournament. Latham, 83, who still refuses to pull his socks up, can be called up as every side has one "wildcard" player slot.
"There is a provision for each team to bring in a wildcard player," Brisbane Global Tens chief executive Rachael Carroll said. "This is another unique aspect of the tournament that will hugely appeal to fans.''
---
GRAND SLAM CRAFT BEER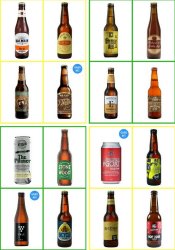 There's only one thing better than watching a clinical David Pocock pilfer, and that's drinking some craft beer while you watch your rugby.
Green & Gold Rugby has teamed up with The Craft Beer Market to offer a stonking deal for you. For $84 delivered, you can get your hands on 16 of the finest craft beers around.
This pack has everything – pilsners, pale ales, Indian pale ales, golden ales, bright ales, double lagers (if there can be Two Dads, there can be double lager, right?), wheat ales, chardonnay IPAs, and summer ales.
All you have to do is enter the code "GAGR84" to receive your discount on a lineup of beers that would give the current Wallabies XV (plus coach Cheika) a run for their money.