Week 8 of the Super Rugby this week. We had the Reds play a great game beating the Stormers in Queensland, the Brumbies fall apart in the second half against the Crusaders in Christchurch, the Waratahs lost by a couple of points to the Blues in Auckland and the Rebels outclassed the Sunwolves in Melbourne. Check out our team of the week on page 1 and our updated Wallabies team on page 2!
[one_third last="no"]
1. James Slipper (Brumbies)
Another week where Slipper puts his name down for Wallaby contention. He is playing with intent and shows that in attack and defence. 8/9 tackles and 5 runs.
[/one_third]
[one_third last="no"]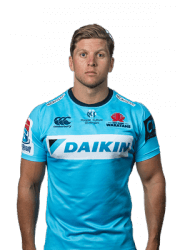 2. Damien Fitzpatrick (Waratahs)
Doesn't get a lot of attention playing but is consistently putting in good efforts for the sky blue. 13/13 lineouts, 12/14 tackles and 5 runs.
[/one_third]
[one_third last="yes"]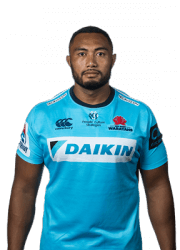 3. Sekope Kepu (Waratahs)
Like I said last week, had firmed up at scrum time and is getting better and better around the park each week. Made 11 tackles at 100%. Did give away 2 penalties but luckily not at scrum time.
[/one_third]
[one_third last="no"]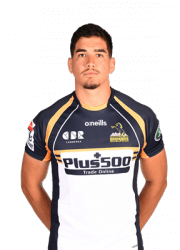 4.Darcy Swain  (Brumbies)
With a few of the Brumbies being rested this week due, it gave the outer squad to show off some of their talent. I found myself sitting there going "It's that number 4 again". A couple of good runs, some solid tackles (9/13) and a questionable grubber lets him have the #4 spot this week.
[/one_third]
[one_third last="no"]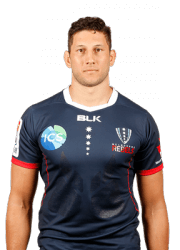 5.Adam Coleman (Rebels)
It's always nice to see Adam Coleman running in to put on a big hit and there was plenty this week. 14/15 tackles and 2 lineout steals to go along with it.
[/one_third]
[one_third last="yes"]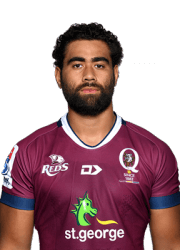 6. Lukhan Salakaia-Loto (Reds)
The Red is in a rich vein of form. He is involved in everything and make sure the other team knows he is there. 12 runs for 42m and 8/10 strong tackles.
[/one_third]
[one_third last="no"]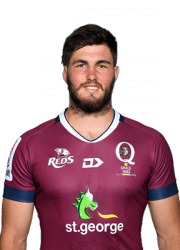 7. Liam Wright (Reds)

The hardest position this week as Wright was the best of a bad situation. Made 8/10 tackles and 12 run metres.
[/one_third]
[one_third last="no"]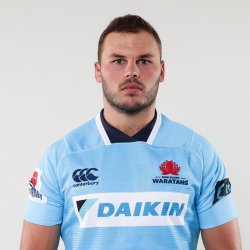 8. Michael Wells (Waratahs) 
Did well to keep the Tahs close to the Blues with his defence. Made 14/14 tackles, 20 run metres from 7 runs and pipped one at the lineout.
[/one_third]
[one_third last="yes"]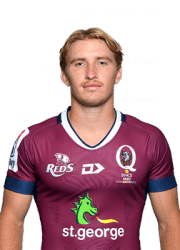 9. Tate McDermott (Reds)
Had an outstanding week and only just pips Genia who also had a great week. Found his running shoes this week beating 7 defenders on his way to 49 run metres. Opportunistic play stealing a try from a quick tap too.
[/one_third]
[one_third last="no"]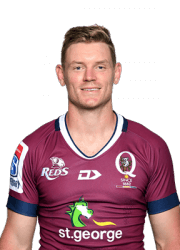 10.  Bryce Hegarty (Reds)
Couldn't help but give this to Hegarty. He played a really good controlling role for the young reds. Didn't miss a kick all night (4/4) and made a 52 run metres with 5 defenders beaten, 2 clean breaks and 2 offloads.
[/one_third]
[one_third last="no"]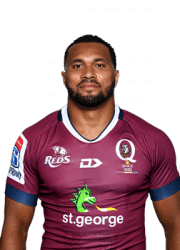 11. Sefa Naivalu (Reds)
Even though he had 13 on his back, due to the injury of his winger, they threw him back out there. He played a nice understated game assisting in Samu Kerevi's try with a great run down the sideline. Beat 3 defenders and made 38m.
[/one_third]
[one_third last="yes"]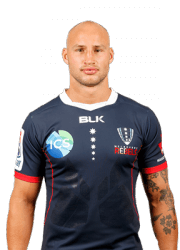 12. Billy Meakes (Rebels)
Huge hits in defence, lots of run metres and a try to cap it off. Very good week from Meakes.
[/one_third]
[one_third last="no"]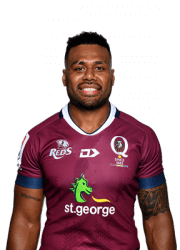 13. Samu Kerevi (Reds)
Was pushed from 12 to 13 early in the match and had another blinder. 20 runs for 101m with 7 defenders beaten, 3 clean breaks, 2 offloads and a try.
[/one_third]
[one_third last="no"]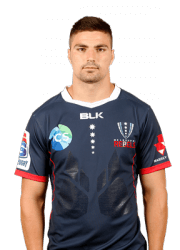 14. Jack Maddocks (Rebels)
A pretty decent week from Maddocks, getting small wins around the paddock. Made 48 run metres with 2 clean breaks and 3 offloads. Did get beaten on the outside resulting in a try which soured this performance.
[/one_third]
[one_third last="yes"]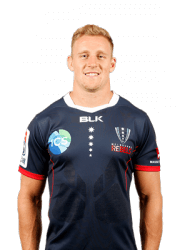 15. Reece Hodge (Rebels)
How can you not pick the man that gets a hattrick? Also racked up 101m with 5 defenders beaten and 2 clean breaks. Good to see him back.
[/one_third]
On the fringe of selection:
Will Genia – Another huge week from Willy G. Winding back the clock he put the after burners on for a beautiful try. The run to the line was a huge part of his 85 run metres. Any other week he makes the starting #15 except the fact that the McDermott had a blinder.
Quade Cooper – Alongside his #9, Quade misses out this week due to the Reds having a great showing. Showing he has done work on his tackling he made 9/9. He also kicked 6/6 with the boot.
Pete Samu – Against his old team, Samu was out to show that he made the right choice. He looked pretty good and was trying his hardest to become heavily involved. Unfortunately, he made a couple of handling errors which dampened a good showing.
Lots of players missed out this week even though they had good games. Here are a couple of people who I thought also played well.
Israel Folau
Alan Alaalatoa
Luke Jones
Jack Dempsey
Isi Naisarani
Anaru Rangi
Disappointments:
Marika Koroibete – Wasn't terrible but when your team is putting someone to the sword I expect a better involvement from a winger. Gave away 2 penalties also.
Karmichael Hunt – It's been an up and down season for Karmichael Hunt. Has looked absolutely fantastic some weeks and then average others. This was one to forgot. Didn't do much and then go subbed.
The Brumbies in the second half – It was all going so well and they were looking so good. I don't know what happened at half time but it was disappointing to see the game being evenly matched at half time to an absolute blow out by the last whistle.
With 8 weeks done in the Super Rugby, it's time to review what I think the in form Wallabies team. Check out the next page for the team.