On the back of the 2nd Super W season, which culminated in another premiership to NSW, Buildcord Wallaroo coach Dwayne Nestor has announced his first squad of the season and it features a host of new and exciting talent.  Ahead of an expanded international season, Nestor has called up a Cheika-like 46 players who will prepare for upcoming tests against Japan and New Zealand.
Boom Queensland centre Alysia Lefau-Fakaosilea gets her first call up to the national squad and is joined by team mates Lori Cramer, Alana Elisaia and Averyl Mitchell.  The Waratahs Maya Stewart is joined by South Australian (but Waratah player) Eva Karpani who burst onto the season in the inaugral AON Uni 7s competition.
Similarly the pocket rocket Courney Hodder,  from WA and a player I thought was lost to AFL, has also been called up. Hodder burst onto the national stage last year when she scored 6 tries in a match against the Melbourne Rebels.
Controversially the squad includes Queensland prop Liz Patu who was suspended for 6 weeks early this season for biting the leg of fellow squad member Rebecca Clough.  Patu has not featured for Queensland since the incident with many rugby fans calling for her not being considered for the Wallaroo squad.
In more positive news, the squad sees the return to international colours for NSW scrumhalf Iliseva Batibasaga for the first time since 2016 as well as Katrina Barker who last played at  at the 2017 Women's Rugby World Cup in Ireland.
The full squad:
Forwards
Millie Boyle, Bond University, Queensland Women's XV
Emily Chancellor, Sydney University, NSW Waratahs Women
Rebecca Clough, Cottesloe, Western Australia
Toa (Dora) Filimoehala*, Sunnybank, Queensland Women's XV
Grace Hamilton, Sydney University, NSW Waratahs Women
Alisha Hewett, GPS/ADFRU, Queensland Women's XV
Evelyn Horomia, Western Sydney, NSW Waratahs Women
Fi Jones*, Sydney University, NSW Waratahs Women
Asoiva (Eva) Karpani*, NSW Waratahs Women
Michaela Leonard, Brumbies Women
Kiri Lingman, Sunnybank, Queensland Women's XV
Ashley Marsters, Melbourne Rebels Women
Shannon Mato*, Sunnybank, Queensland Women's XV
Michelle Milward, Vikings, Brumbies Women
Averyl Mitchell*, University of Queensland, Queensland Women's XV
Sera Naiqama*, Sydney University, NSW Waratahs Women
Georgia O'Neill, Uni Norths, Brumbies Women
Liz Patu, Wests, Queensland Women's XV
Emily Robinson, Warringah, NSW Waratahs Women
Christina Sekona*, Sunnybank, Queensland Women's XV
Ana-Lise Sio, Western Sydney, NSW Waratahs Women
Tayla Stanford, Vikings, Brumbies Women
Violeta Tupuola, Vikings, Brumbies Women
Darryl Wickliffe, Kalamunda, Rugby WA Women
Backs 
Katrina Barker, Newcastle, NSW Waratahs Women
Iliseva Batibasaga, Sydney University, NSW Waratahs Women
Mhicca Carter, Cottesloe, Rugby WA Women
Georgia Cormick*, Powerhouse, Melbourne Rebels Women
Lori Cramer*, University of Queensland, Queensland Women's XV
Alana Elisaia*, Sunnybank, Queensland Women's XV
Courtney Hodder*, Palmyra, Rugby WA Women
Zakiya Kereopa*, Nedlands, Western Australia
Atasi Lafai, Campbelltown, NSW Waratahs Women
Chloe Leaupepe, Warringah, NSW Waratahs Women
Alysia Lefau-Fakaosilea*, Sunnybank, Queensland Women's XV
Crystal Maguire Warringah, NSW Waratahs Women
Nareta Marsters Souths, Queensland Women's XV
Cobie-Jane Morgan, Sunnybank, Queensland Women's XV
Mahalia Murphy, Campbelltown, NSW Waratahs Women
Asako Ono*, University of Queensland, Queensland Women's XV
Shanice Parker Warringah, NSW Waratahs Women
Trilleen Pomare, Kalamunda, Rugby WA Women
Sarah Riordan, Wests/ADFRU, Queensland Women's XV
Maya Stewart*, Newcastle Waratahs, NSW Waratahs Women
Samantha Treherne, Sunnybank, Queensland Women's XV
Samantha Wood*, Gungahlin Eagles, Brumbies Women
*Denotes Uncapped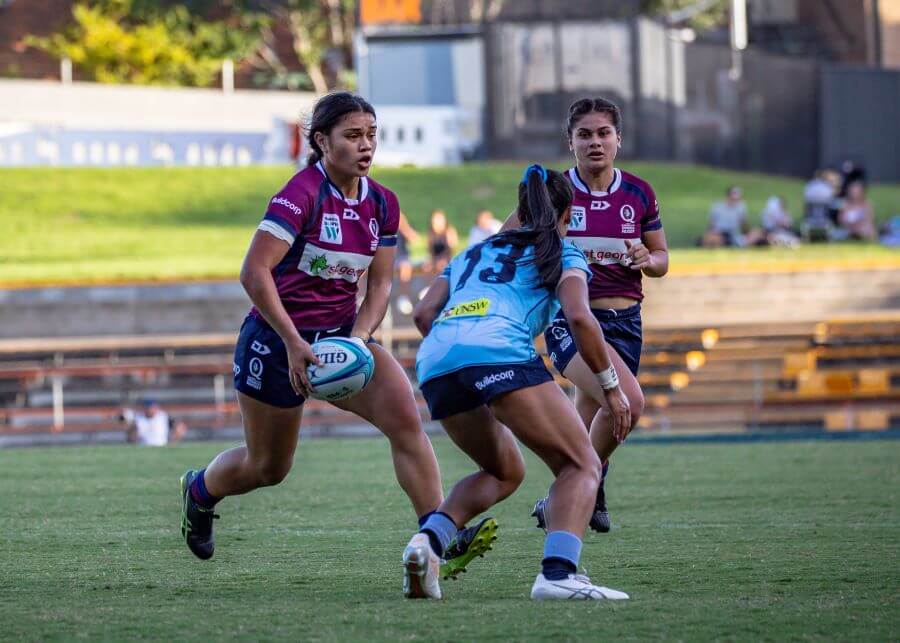 Buildcorp Wallaroos 2019 Fixtures 
Saturday 13 July
Australia v Japan, Newcastle Sportsground Number 2, Newcastle
Friday 19 July
Australia v Japan, North Sydney Oval, Sydney
Saturday 10 August  
Australia v New Zealand, Optus Stadium, Perth
Saturday 17 August 
Australia v New Zealand, Eden Park, Auckland