Sekope Kepu has used the last couple of months to reflect on life on the sideline and manage the frustration of not being part of the on field action.
He is a free man this week after sitting out a three-match ban for a dangerous shoulder charge on Scotland's Hamish Watson in the Wallabies' loss to Scotland at Murrayfield last November.
The suspension resulted in him missing the start of the NSW Waratahs' 2018 campaign, including pre-season match against the Melbourne Rebels at Brookvale Oval and more importantly, the opening rounds of Super Rugby matches against the Stormers at home and the Sharks away in South Africa.
"I can't say that it's been easy watching the boys play. I am disappointed in this situation where I've let our team, myself and my family down," Kepu reflected this week.
"Looking back on what happened that day (at Murrayfield), even though I was shown a red card, it wasn't until after the match that I realised the severity of it all, how serious it was."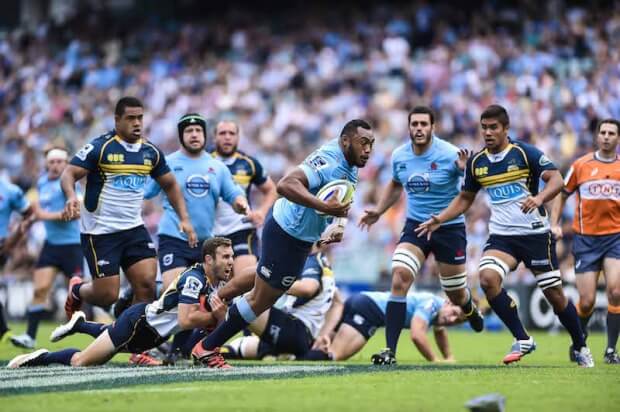 Since learning his fate, Kepu has committed himself to being in better physical shape than before.
"It's not easy watching your team play knowing you could've been part of the action. The desire to make a meaningful contribution to our goals for the year is driving me to work extra hard on the training paddock, and put in the extra time with our strength and conditioning coaches, I want to get my body right and up to the same standard as the rest of the team," Kepu said.
As one of the most experienced players in the NSW Waratahs side with 110 Super Rugby caps to his name, witnessing the emergence of the next generation of front rowers has been both an inspiration and motivation for Kepu.
Harry Johnson-Holmes and Shambeckler Vui are two of the young guns who made their Super Rugby and NSW Waratahs debut in the opening match against the Stormers.
"Seeing these young players come through the system is fantastic. They are hungry and they push me not only to keep working hard but also inspire me to lead the way and be a good example for them."
"The team is in a good headspace and I don't want to let them down and my mentality has been that I want to add to that positivity."