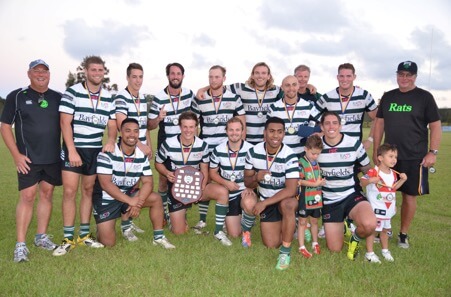 The Sydney Sevens might be full, but there's still space at the 2016 instalment of the annual Crescent Head Rugby Sevens on Saturday, February 20th.
The Sevens tournament is hosted by the Kempsey Rugby Union Club on the Mid North Coast of NSW and is close to ensuring a capacity field of 32 men's and 12 women's teams competing for the $17,000 in prize money on offer.
Club Vice President Jarrod Lipscombe believes the class and calibre of players on show will be second to none and will continue what has been a strongly contested competition over its history.
Lipscombe said "We already have some of the premier men's clubs in Sydney entered including Eastern Suburbs and defending champs Warringah while in the women's division current Champions Sydney University look to be one of the strongest again. It's an action packed day and keeps growing in size each year."
While the roster of teams has been filling up fast  it's still not too late to enter so if you have a side and would like a pre-season hit out and country tour, nominate your team. Nominations in with the nomination fee of $250 (men's division) and $200 (women's division) need to be paid by before February 10th. If you have any enquiries about entry, please do not hesitate to contact event organiser Jarrod Lipscombe on 0403 425 872 or email jarrod@teamspiritsports.com.au
If you don't have a side to enter just come along, tell the family you are taking them on a beach holiday and when you arrive  by happy coincidence there will be a Rugby tournament on and all your club mates may just happen to be holidaying at the same time. You may also have to play a round of golf on the Crescent Head course which overlooks the iconic surfing point break and there are a couple of places that may have a cold beverage available as well. What more could be required for that family holiday, I ask you?
For some great information on the competition try  the Kempsey Cannonballs website http://www.kempseyrugby.com/crescent-head-7s/