Round 13 was one of the most entertaining rounds of the Intrust Super Shute Shield in recent memory, with thrilling wins the order of the day. Here is our review for the weekend of rugby that was.
RANDWICK 29 – 30 WARRINGAH, COOGEE OVAL, 1ST JULY 2017
Starting off, the broadcast match of the round on 7Two was the first of many high scoring thrillers of the weekend. In the end, this match really came down to the critical moments. It was an emotional day out at Coogee Oval, and the Galloping Greens threw everything into this game. But the mistakes they made proved costly in the end.
It was an emotional day for all the Warringah faithful, and it was evident in the post match celebrations. Wins like that are hard to come by, but the fact that Warringah did that was important not just for their standings in the competition, but for the club.
The result saw Warringah move into second place on the ladder, and they will look to consolidate that position against Eastern Suburbs. Randwick will have to bounce back quickly against Eastwood in another table topping clash, as a loss there could see them slip down the ladder.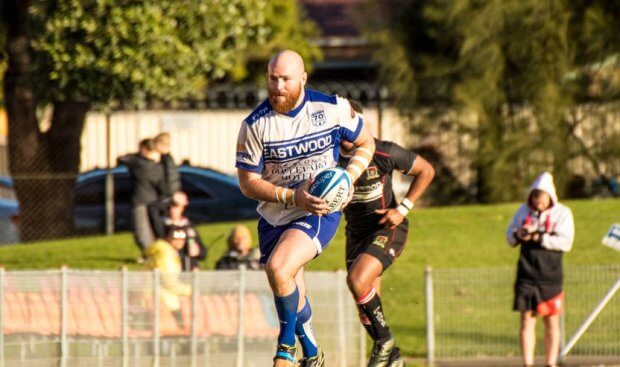 WEST HARBOUR 43 – 36 EASTWOOD, CONCORD OVAL, 1ST JULY 2017
Well, they did it last week against Sydney University, and this week they did it again. While there was only a converted try in this one, the match out at Concord Oval was make or break for the Pirates. In an outstanding display of attacking rugby, their newfound confidence proved to be the final factor that got them over the line against a team at the top of the table. If there was any indication that the Pirates shouldn't be taken lightly, then this match was it.
The Woodies did give this their best shot, and did play much better than last week against Southern Districts. In the end, they didn't want it enough. With the top of the table as close as it is, another loss could see the Woodies fall a couple of places, and run the risk of being out of contention come seasons end.
West Harbour have the chance to stretch their winning streak to three when they host Gordon next week, while Eastwood return home to take on a hurting Randwick.
PARRAMATTA 24 – 62 SOUTHERN DISTRICTS, MERRYLANDS RSL RUGBY PARK, 1ST JULY 2017
Every other game this week was decided by a margin of a converted try or less. Not so out at Merrylands RSL Rugby Park. The Two Blues did have some try scoring moments, but in the end they were simply blown off the park by a better side. While they didn't exactly help the situation with their lacklustre defence, it was a tough eighty minutes for Parramatta.
The Rebels are now on a four game winning streak, and are looking mighty dangerous. After blowing Eastwood off the park last week, their performance here was ruthless and clinical. With it, they move up to fifth place on the ladder, and thoroughly deserve to be there. They are in outstanding form.
Parramatta will look to try and get some confidence back when they travel away to face fellow cellar dwellers Penrith next week in the battle of the west, while Southern Districts face off against the team they are on equal points with, Northern Suburbs.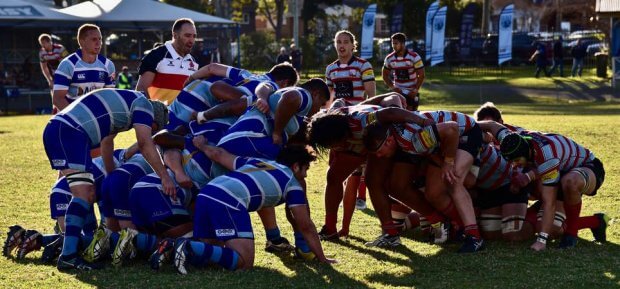 NORTHERN SUBURBS 35 – 37 SYDNEY UNIVERSITY, NORTH SYDNEY OVAL, 1ST JULY 2017.
Speaking of Northern Suburbs, there was not to be any repeat of last years heroic grand final win for the Shoreman, as they went down swinging in a thrilling two point loss to Sydney University. Last years champions showed glimpses of their old good form, but in the end it wasn't enough. This match will probably be the one that got away for Norths, and it could not have come at a more critical time. With a tough fixture looming next week against Southern Districts, a further loss may see The Shoreman slip out of the race for the finals.
Finally, the Students can breathe easy (momentarily). Revenge is a dish best served cold, and nothing speaks revenge like winning the grand final rematch. This win may be the kick in the teeth they need to start pushing for the finals. Now they have to back it up with a solid performance next week. Only problem is, it's against table toppers Manly.
EASTERN SUBURBS 36 – 41 MANLY, MCKAY OVAL-CENTENNIAL PARK, 1ST JULY 2017
This match was always going to be tough for the Beasties, but to their credit, they certainly pushed the current pace settlers at McKay Oval. In what was yet another high scoring affair, the Beasties pulled off some incredible tries, and were in the game up until the final minutes. But, as with previous results, they lacked that edge to finish off the game, which in the end cost them what would've been an outstanding upset.
For the Marlins, they were definitely caught off guard by Eastern Suburbs this week. While they were able to grab the win, there was a real sense of complacency to their performance. To their credit, they stuck to their guns and came up trumps, but this weekend will be a valuable lesson for them to never underestimate their opposition.
Eastern Suburbs head off to Rat Park next week to take on Warringah, while Manly may find themselves with a tough assignment playing away against Sydney University.
GORDON 36 – 30 PENRITH, CHATSWOOD OVAL, 1ST JULY 2017.
Well, what a match this was. The Highlanders were certainly made to work for their win this week, and they pulled a strong finish to take the win. In the end, their attack (which has consistently been improving over the last few weeks) really got them home. Their defence however left much to be desired, so they will need to take a lot out of this week.
But, full credit to the Emus. That was the best performance they have had all season, particularly on the defensive front in the first half. They lead 5-22 at halftime, with the best attacking rugby they've played all season. While they eventually fell away in the second half, there were a lot of positives to take from this game.
Gordon head away from home next week to face a dangerous outfit in West Harbour, while it will be 'Back to Penrith Day' at Nepean Park when Penrith face rivals Parramatta.
---
The Intrust Super Shute Shield will be back on July 8th. Be sure to get along to your local club rugby games, and lets #makeclubrugbygreatagain
ROUND THIRTEEN FIXTURES (8TH JULY 2017)
West Harbour vs. Gordon, Concord Oval
Southern Districts vs. Northern Suburbs, Forshaw Rugby Park
Penrith vs. Parramatta, Nepean Rugby Park
Warringah vs. Eastern Suburbs, Pittwater Rugby Park
Sydney University vs. Manly, Sydney University Football Ground
Eastwood vs. Randwick, T G Millner Field (Live on 7Two)
Featured Image Credit: AJF Photography