No, it's not Hoss today. You'll cope.
The big man's had a tough time this week, as he explained to this writer over the phone: "I was minding my own business in the garage putting a 'Magic Happens' sticker on the back window of my Kia Niro when I saw a scary spider. Mrs Hoss heard my cry for help and took the spider away with a glass and a postcard, but I was still so distressed I couldn't make it to the Hunter Valley Friends of Friends Association memorial for Chandler. I can't do any rugby news this week either."
Thoughts and prayers mate.
Slack panel to review Wallabies performance environment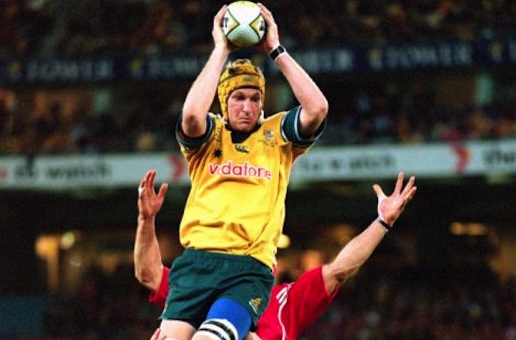 The Guardian reports that former Wallabies Andrew Slack and Justin Harrison, along with high performance expert Darlene Harrison, will conduct a review of Australia's 2023 season. The three-member panel will review the "strategy and structure of the Wallabies' performance environment" and aims to deliver its recommendations to the Rugby Australia board before the end of the year, RA said in a statement.
Slack led the Wallabies to the Grand Slam triumph in 1984 when they beat all four of the Home Nations, England, Wales, Ireland and Scotland. He also led Australia at the inaugural World Cup in 1987.
Former Wallabies lock (and quiet Beatle) Harrison played 34 Tests, including the World Cup final won by England in 2003, is CEO of the Rugby Union Players Association (RUPA), an angel-voiced commentator with Stan Sport, and was previously the CEO of the Classic Wallabies.
Darlene Harrison brings more than 20 years of experience in elite sport and high-performance people positions, dating back to her role as the Head of Coaching at UK Sport. She spent more than a decade at the Australian Sports Commission and Australian Institute of Sport (AIS) in a number of high-performance and executive roles. She is currently a high-performance and coaching consultant, working across high performance sport, government and education sectors.
Noting the Wallaby players with Pacific islands heritage, a Pasifika advisor will also support the panel and process, RA said.
Yeah-nah. Robbie Deans will be right thanks mate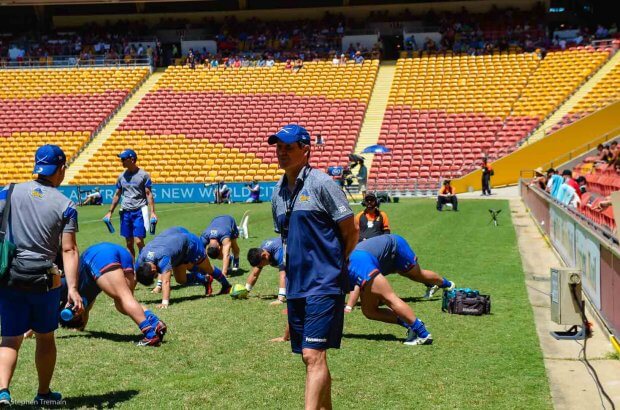 Pravda and AAP report that Robbie Deans knows the response to The Angels' chorus "Am I ever gonna see your face again?" when it comes to coaching Australia a second time.
"You don't go back," he said after the Wild Knights' training session at Ballymore ahead of Saturday's clash with the Queensland Reds. "It's never good to go back, I don't think. And you've got what you need here. Yeah, you'll solve it. You've got a great era coming in the game here. You've got a lot of players who want to be part of it and that's what you feed off."
Deans was happy to offer some suggestions for RA and whoever they appoint as next Wallabies coach. "You turn up for work, think about your players, think about your playing group. It's a player game, There's not enough people thinking about the fact that it's a player's game and not enough people thinking beyond their time, beyond their term. Leadership is looking beyond where you are in any given moment. You've got be building to go somewhere beyond where you are."
"Dingo" remains Australia's longest-serving Wallabies coach, having presided over 75 Tests between 2008 and 2013 for a record of 44 wins, two draws and 29 losses, which seems really good at the moment.
Jones to coach 10 Wallabies as part of Barbarians side to face Wales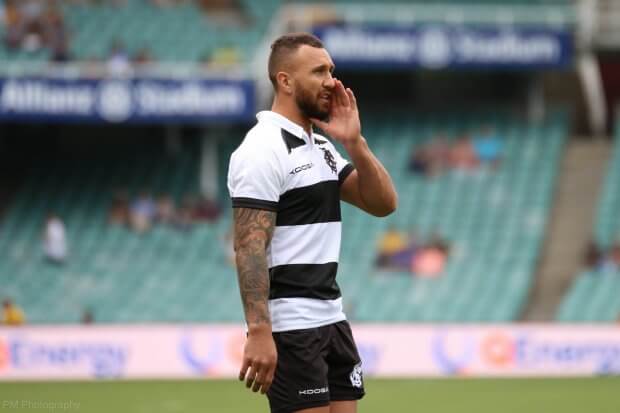 According to Pravda, it's ironic that in EJ's first job since the end of his reign as national coach he'll be guiding not just eight Wallabies who failed to get past the group stage at the World Cup but also two he left out the squad amid much controversy. Flanker and rumoured poor role model Michael Hooper and fit again centre Len Ikitau will be in the Barbarians' starting XV to play Wales at the Principality Stadium on Saturday (Sunday AEDT).
Jones has picked six starters, Rob Leota and Rob Valetini, and replacements Angus Bell, Tom Hooper, Ben Donaldson and Andrew Kellaway, who all featured in the record 40-6 hiding by Wales that sealed Australia's fate at the World Cup. Prop Taniela Tupou and Izaia Perese, also in Jones's France squad, will also be in Eddie's starting line-up.
While speaking to reporters in Cardiff, the former Australia coach took the opportunity to say some (REDACTED BY G&GR LEGAL): "When you've had 20 years of unsuccessful rugby, that's because of the system. I went in with a plan of how to change the system and that's unable to be changed. I felt my job would be compromised for the next four years, which I wasn't prepared to do."
The emotional focus in Cardiff will be on the send-off for the great lock Alun Wyn Jones, who'll captain the BaaBaas (full team below) against the team he led with such distinction while earning a record 158 Welsh caps.
Joe Moody (New Zealand)
Tevita Ikanivere (Fiji)
Taniela Tupou (Australia)
Rob Leota (Australia)
Alun Wyn Jones (C) (Wales)
Justin Tipuric (Wales)
Michael Hooper (Australia)
Rob Valetini (Australia)
Simione Kuruvoli (Fiji)
Nicolas Sanchez (Argentina)
Selestino Ravutaumada (Fiji)
Izaia Perese (Australia)
Len Ikitau (Australia)
Shaun Stevenson (New Zealand)
Ilasia Droasese (Fiji)
Angus Bell (Australia)
Asafo Aumua (New Zealand)
Peni Ravai (Fiji)
Api Ratuniyarawa (Fiji)
Tom Hooper (Australia)
Lautaro Bazan Velez (Argentina)
Ben Donaldson (Australia)
Andrew Kellaway (Australia)
England's Ugo Monye gives two pence worth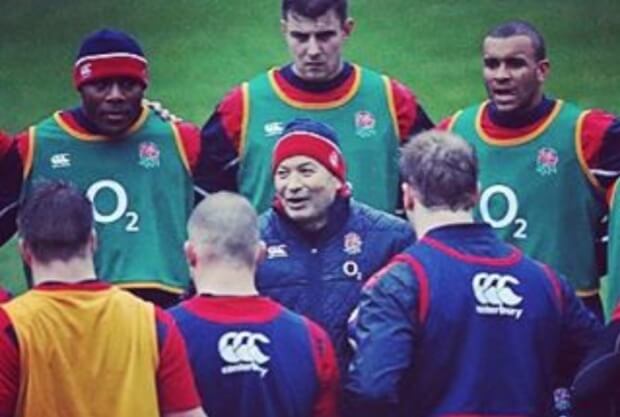 Former England winger Ugo Monye, who has seen Jones' demise at England, wasn't so surprised to see his Wallabies tenure go up in smoke, according to Nine.
"Australia had him on a long-term deal, but this whole project has been selfish and self-centred," Monye told BBC Rugby Union Daily. "I think Rugby Australia were put in a tough position. Eddie is very convincing as a person and you have to sift through some of the nonsense he says at times and you know when he is just saying things for effect. You can't come in and uproot a coaching staff, sack off some legends of the game, take a punt and a gamble on some young kids, get booted from a World Cup and then say 'cheerio'. I interviewed loads of Aussie rugby fans in France and they said they were behind the players but not Eddie. In the last year, Eddie has lost the English rugby public and then the Australian rugby public in eight games. That's a remarkable skill."
---
Don't forget Wallaroos v Wales from 5:00pm AEDT today (Friday) on Stan.