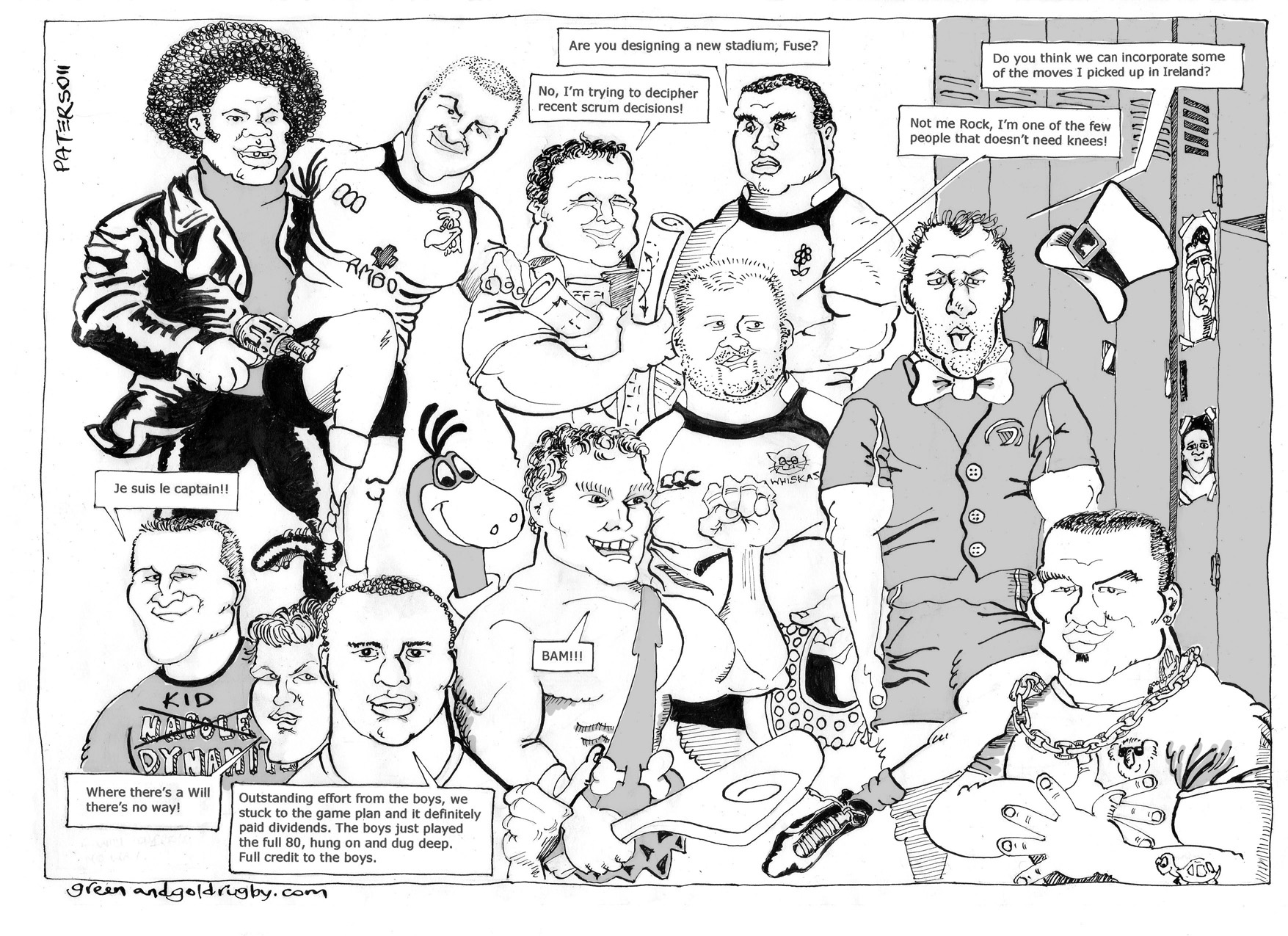 These two pics were whipped together late last year by G&GR's resident cartoonist Muppet.
In an effort to reduce the post-traumatic stress of the 2011 rugby season.

It gives us a chance to take a trip down memory lane and remember the halcyon days when Australian rugby topped the world. That's right, Super Rugby 2011.

I tried to take as much inspiration from the forum comments, and, given that it wasn't the best time to organise a drink session, I relied on my [ahem] sense of humour for the remaining 'gags'.
Click the thumbnails below to see the full size images, or if you'd like to use either of these pics as a desktop background then head over here to download them in sizes popular for computer backgrounds.