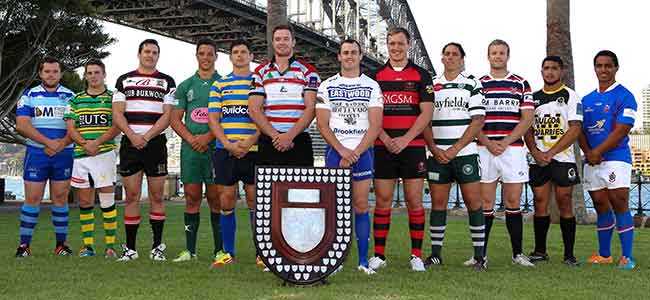 Yesterday Hugh Cavill put forward the argument that the Sydney Premier clubs neither deserve nor need ARU funding. From me today you'll hear why they should, although it will be with fewer words – partly because Hugh used up our allowance yesterday, and partly because it's actually pretty simple.
As a disclaimer, Like Hugh I didn't play for a Shute club. However, unlike Hugh I didn't play my club rugby in Australia at all. So for me, the bias of "my club never got funding, why should the Shute", can never enter my thinking.
Do they deserve funding?
The rugby development pathway in Australia is a chain – from juniors, through school, into club then NRC onto Super Rugby and the Wallabies. While there are a few smaller but important side linkages – like the U20s and sevens programmes – none of these have the strength to hold the system in place like the Shute Shield clubs do and have done for many years.
The simplest test for this is that if you were to remove the Shute clubs, not only would the sizeable chain link of the Sydney Club competition disappear, half of the NRC would also vaporise overnight, as four of the NRC teams are run by the Shute clubs. Even more Shute players make up the the other NRC teams.
---
| Team | Licencees and associated clubs |
| --- | --- |
| Brisbane City | QRU / Reds |
| Greater Sydney Rams | West Harbour, Penrith, Parramatta, Southern Districts∗ |
| Melbourne Rising | VRU / Rebels |
| NSW Country Eagles | Easts, Randwick |
| North Harbour Rays | Manly, Warringah, Gordon, Norths |
| Perth Spirit | WA / Force |
| Queensland Country | QRU / Reds |
| Sydney Stars | Sydney University, Balmain |
| University of Canberra Vikings | ACT&SNSWRU / Brumbies, University of Canberra, Tuggeranong Vikings |
---
We would then have a system where the 'great unwashed' (god love us) played social subbies rugby – there would be a massive gap – and then Super Rugby EPS squads. The route to those EPS squads would be through development officers picking kids from school together with the handfuls who make it through the U20s. For the player who isn't a child prodigy (or is just 7th best in the country at the time), goodbye.  There's no week in, week out training, competing and learning from those who've done it at a high, if not top, level which will enable you to grow and progress.
If you think Aussie rugby is elitist and over-blessed with schoolboy prima-donnas now, wait till you get a load of that. Our small talent player base becomes tiny.
Hugh and others' argument is 'that's just a sign of the times' for rugby in Australia, 'but at least we'll have sevens and viva7s' (touch rugby). This is thinking of criminal neglect.  Do not confuse for a minute the appeal that a once a year carnival or touch rugby provides with what's required to succeed as a system in the only form of the game that really counts – 15s. Sevens is not just a shorter form of the game (like T20 is to cricket), it's a different game altogether.
When it comes to measuring the real health of rugby in Australia therefore, don't get sucked into the consultant's accounting trick of thinking that someone trying Viva7s is the same as a prop rising through the grades of a club. No two forms could be more different.
Do they need funding?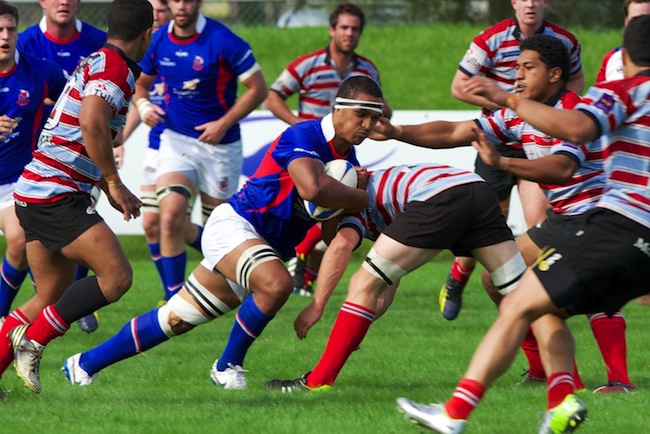 In 2015 Manly, a Shute club smack in the heart of traditional Sydney rugby country, had a cracking year. They made the grand final and had record crowds. They also recorded a loss of $86,000. Manly has an asset base (or is in the black to the tune) of $100,000 so this can't go on for long.  They're not alone, Randwick also lost in the region of $100k. I haven't done everyone's books, but this is a common story.
Why? Against a backdrop of declining player numbers (subscriptions) that all of grass roots rugby is feeling, the Shute clubs have also picked up the running of half the NRC (cost) and had to shorten their season around it; they are now finishing in August and therefore have less product.
At the same time, this NRC has relegated Shute from being the 3rd tier, to the 4th tier in Australian rugby, meaning that the ever elusive sponsorship dollars have become even harder to find in a slowing economy. Perhaps their stakes in the NRC teams will pay off at some future point for clubs in this regard, but in the meantime they have a smaller share of a shrunken pie.
The margins are small but deadly for these clubs who are swimming against a tide.
Can the ARU afford it?
Before 2014, the ARU had deemed it important enough to subsidise Shute clubs to the tune of $100k per year each. That dropped to $30k/club in 2014, and then nothing, on the pleading that the ARU was broke.
According to their 5 year plan starting in 2016, the ARU will spend an extra $25 million over 2015. $15.5 million extra will go to 'professional rugby' (to take the spend from $44.8M to $60.3M), an extra $5.4 million will go to "community rugby" and as is well publicised, none will go to this link in the pathway that nurtures in some way an estimated 65% of pro rugby players in Australia.
---
---
These Shute clubs are a resource that the ARU cannot afford (in the dollar and cents sense) to alienate or lose. The Shute clubs raise and spend $9 million/year working off the smell of oily rags and volunteers. Multiply that $9 million several fold for the ARU to step in and somehow replicate it with their own employees. In this scenario, not only would the passion that drives the system evaporate, it's very easy to imagine the bloated bureaucratic white elephant that would evolve, only to need dismantling in the next ARU financial downturn.
What this is really about
On the face of it, it's about money (see above). But it runs deeper than that, into the emotionally charged values of control and respect.
As a case in point, when the ARU was on its knees and Foxtel was barely televising NRC on pay TV, the Shute clubs funded the only free to air rugby in Australia.  The cost of this to the clubs is in the ballpark of $300k. The ARU have mooted that they would take over the funding of this arrangement, but what the clubs want to know is who then controls it – the sponsorship, the timings, the rights?
Similarly the ARU has mooted a sizeable figure to go into the development of rugby in western Sydney. Right now there are two Shute clubs – Penrith and Parramatta – working hard smack bang in the middle of that catchment area. Why wouldn't that money go through those clubs (with help and oversight, of course)?
Both of these are examples of control – the clubs feel that when they were broke the ARU were happy to cut funding and come to the clubs for help, but now  the coffers are filling again it's time to cut out the clubs altogether because the clubs would merely "piss it up against the wall". It is this lack of respect that incensed the clubs, and evoked emotional responses from their leaders.
While we've heard from the Shute clubs about this lack of respect through the media, they're not alone. The Brisbane Premiership clubs are reportedly also filthy and I've seen correspondence from GPS school headmasters talking of the exact same experience with the ARU. Yes, we all want to see rugby grow and evolve, but as any politician will tell you – don't lose your base – and like it or not, that's exactly who these groups are to Australian rugby.
Come 2021, the report that 'our 15's playing stocks have collapsed but it's all right because Viva7s is going gangbusters' won't cut any ice. The newly cashed up ARU needs to stop planning how they can work around or replace the core of our game, and figure out how they work with it.