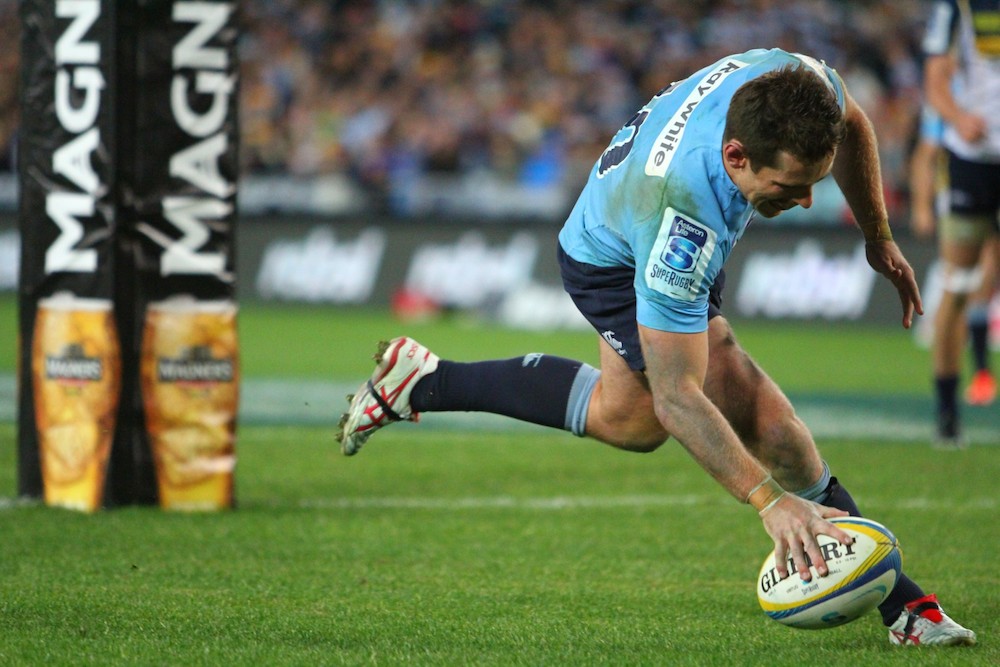 Like most people I've really been enjoying the Waratahs attacking play over the course of this Super 15. Flat execution, intelligent passing and great support running has been their trademark with the Foley/Beale axis really delivering the goods.
I'm a big fan of both Foley and Beale and I've selected two tries that I first analysed for thedeadballarea.com to show why (Kurtley's try to come later this week).
They are talented footballers, and in Foley Australia have a player who fits the mould of the classic Australian 10. He has a great running and passing game, utilises excellent support lines, has bags of guts and is rapidly developing a cultured boot to add to his bag of tricks. In a lot of ways he reminds me of Michael Lynagh, and personally I think he's one of the most under rated 10's in world rugby.
In the Super 15 Semi-Final he dotted down an absolute peach of a team score right when the Brumbies were desperately looking to work their way back into the game. It's a good try, with each man playing heads up Rugby and making the correct decision at each contact point. I'll go through it in a little bit of detail in the video below, but the thing I particularly like about Foley in this try is the fact he gets involved on a number of occasions.
I'm paraphrasing here, but the great Mark Ella had a saying about support running that was something along the lines of: "if I touch the ball once in a move, we might score. If I touch it twice we will score and if I touch it three times I will score".
Foley does just that, cropping up a couple of times in the move. He makes the initial tackle on Tomane, then pops up again on the end of what can only be described as a magnificent run by Skelton who literally skittles Brumbies players out of the way.
His contribution is a perfect example of never giving up, digging deep and keeping yourself in the game. It's also worth noting that there are no lucky passes, both Horne and Skelton look at who they are offloading the ball to, it's not just flung in an attempt to keep it alive.