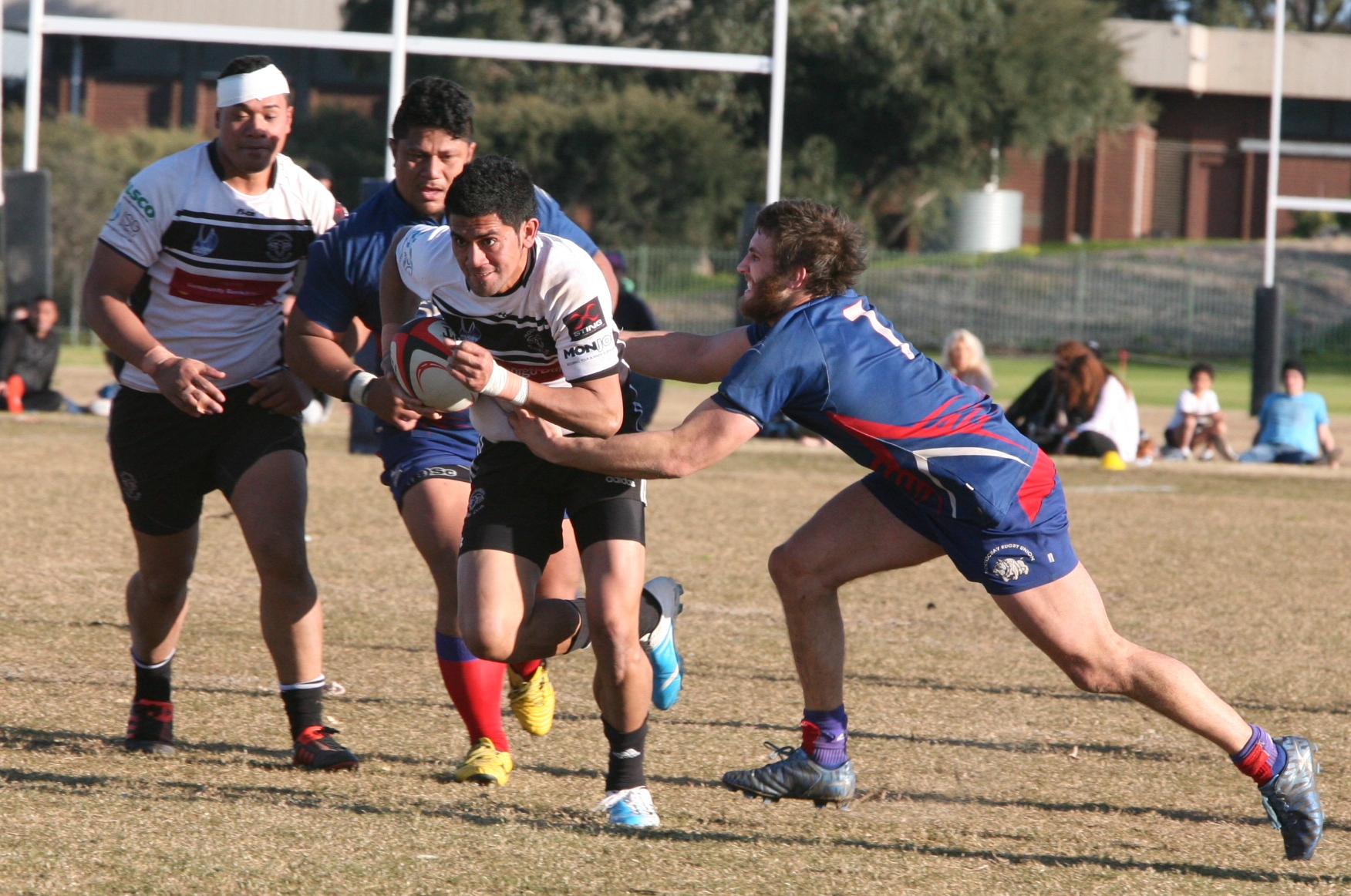 The Moorabbin Rams are through to next week's Dewar Shield final after overcoming a spirited Footscray side at Keys Rd on Saturday. The 30-27 victory means the Rams will face a highly fancied Melbourne outfit who overcame Power House to maintain their unbeaten season.
The Rams got off to a quick start skipping to a 10-3 lead inside the first fifteen minutes. A try to Lua Vailoaloa after a second man move stretched the lead to 15-3, and it could have been more as the game opened up with plenty of expansive play by both sides.  Elijah Harris led the way for the home side, shifting plenty of ball out wide as both sides kept ball in hand.  The Bulldogs pressured Morrabbin late in the half and after repeated infringements had the opportunity of a certain three points with a penalty to the side of the posts. The visiting side opted to push for maximum points and, when a certain try went begging after a knock on through flanker Josh Kaifa, the half time whistle blew with Footscray trailing by twelve.
Both sides reveled in the intensity of the contest with hits a plenty before the Bulldog's winger crossed from broken play to close the gap to 15-10. As quickly as the visitors closed the gap, the home side put the foot the floor and cut the Bulldog's defensive line apart with two tries including a second for Lua Vailoaloa blowing the score-line out to lead 30-10.
With ten minutes remaining the match looked over as a contest and both sides were out on their feet. Diminutive half back Keisuke Yamada led the late Footscray revival setting up the first of three quick tries to the visitors. The Rams were down to thirteen men for the final minutes of the game but held on as players from both sides felt the impact of a physical eighty minutes.
In the other semi-final Melbourne led from start to finish defeating Power House. Leading 12-8 at half time the home side withstood a determined second half effort from House to grind out the win and will start as favourites in the final on Saturday. The match is a fitting final with the two sides being the strongest throughout the regular season. In the two previous meetings this winter Melbourne has prevailed, with a comfortable 32-7 win at home and a visit to Keys Rd to take the points 14-11.
Images courtesy of Ron Caterson