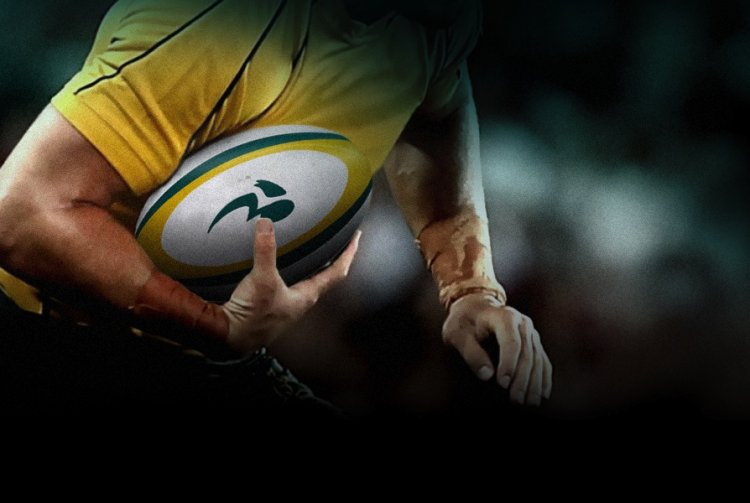 We've seen many positive steps from Australia over the course of the End Of Year Tour, and they have undoubtedly played some of the most entertaining Rugby of the last few weeks. Yet still the results have eluded them. In this Wallabies video analysis we'll discuss one reason why.
Against France, Ireland and England we saw them come under immense pressure from teams with a very strong set piece, that was backed up with an astute tactical kicking game, which has played on the Wallabies' inability to relieve pressure by kicking their way out of their red zone. That inability to get themselves out of trouble has been sorely exposed over the course of the last four weeks and effectively the Wallabies have been strangled out of the game because they've been playing a huge part of it in their own third of the pitch.
As I said before, I believe a good exit strategy is incredibly important and last Saturday against England we saw two teams with vastly opposing approaches to exiting their own 22. England were refined in how they went about it, they knew what they were doing in any given area of the pitch. Inside the 22 they made sure they didn't carry the ball out, got themselves into position and Ford, Youngs or Brown cleared the lines.
If the ball was carried out then they would box from 9, or if on the right of the pitch they would sweep from right to left looking with a wiper kick from Brown, or bomb the tramlines from Ford or Youngs. Pretty much everything in their own half was either hoisted up onto the Australian back three, and importantly away from Folau. As with Ireland it was about isolating Foley/Cooper/Speight and making sure they got man and ball.
As with Ireland the kick chase was impeccable.
Australia on the other hand made all the right noises moved the ball on one or two phases trying to give themselves options only to then let it all fall apart by carrying the ball out of the 22, or with a poor kick chase, worse this happened frequently straight after scoring, meaning they then conceded points almost immediately and were thus incapable of building any lead.
The prime example of it all occurred on 49 minutes Australia work an exit strategy really well, Cooper clears the lines, yet it takes nearly 5 seconds from the ball being picked up by Johnny May to any Australian coming into shot.
Game awareness is important to any team, and exit strategies are a huge part of that. But it all falls apart if the whole team isn't on the same wave length, and I think what we see here is two opposing exit strategies competing. The Waratah's 'lets keep the ball in hand' vs the Brumbies more pragmatic pressure game.
To be fair it was a tour where we saw some huge leaps in the Wallabies attacking play, but that pressure, that they put themselves under through bad kicking and bad chase is very much an issue that needs to be addressed ahead of next years World Cup.