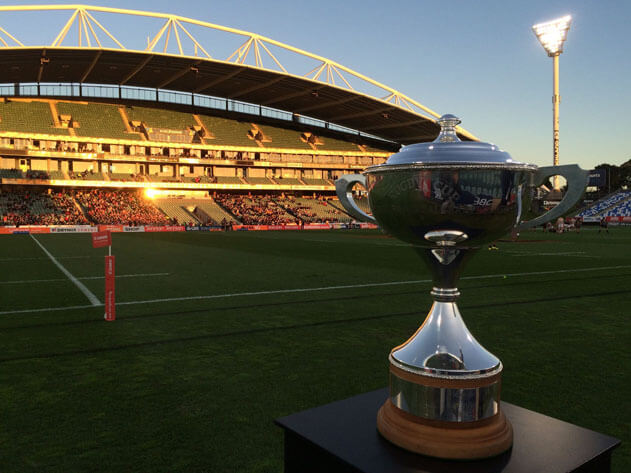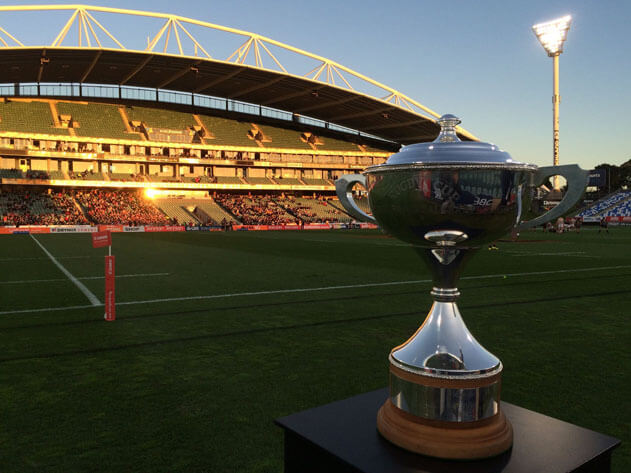 MITRE 10 CUP PREMIERSHIP – SEMI FINAL 1 IN CHRISTCHURCH
CANTERBURY 22-7 COUNTIES
This first semi final game was marked by an increased intensity in defence compared to regular Mitre 10 Cup matches. Counties played into the wind in the first half and copped an early penalty from Canterbury pressure right from the kick-off. Soon Counties came close to scoring when Number 8 Sootala Fa'aso'o peeled off the back of a 5m scrum and was ruled held up over the line and in the next scrum midfielder Vaega (12) spilled the ball with the line begging. Counties hooker Hika Elliot (2) also reached over the Canterbury line midway through the half only to have the ball punched out of his hands. The rub of the green was not going Counties way and their first five Luteru Laulala (10) could not provide strong direction to the forwards or backs. Meanwhile Canterbury was making their own down the other end. After multiple phases inside the Counties 22 Ben Funnell (2) went over next to the ruck after 20min. Then just before the break strong Canterbury counter rucking by openside Tom Sanders (7) forced a Counties turnover which was flung wide for Bridge (11) who slipped through a couple of tackles and slipped a ball to Jordie Barrett to score for a 17-0 half-time lead.
HT: 17-0
After the break the Canterbury defence was suffocating. Counties could not make forward progress or find holes. Canterbury pinned Counties deep in their own half with long punts. Counties began to string wave after wave of attack together inside the Canterbury half led by runners Sootala Fa'aso'o (8) and Sam Vaka (13) but the Canterbury defensive line held up. Finally after almost ten minutes on attack Jordan Taufua (7) crossed for Counties beside the posts after a quick tap penalty. As a result of pressure on the Counties scrum in the own 5m, replacement Canterbury halfback pounced on a loose ball to score another try to stretch the lead to 22-7. The final 5 minutes the game opened up the defences to bring a more typical style Mitre 10 Cup game but no more tries. Canterbury finishing deserved 22-7 winners.
SCORERS:
Canterbury 22 (Ben Funnell, Jordie Barrett, Jack Stratton tries; Barrett 2 con, pen)
Counties Manukau 7 (Jordan Taufua try; Luteru Laulala con)
Highlights:

MITRE 10 CUP PREMIERSHIP – SEMI FINAL 2 IN NEW PLYMOUTH
TASMAN 41-29 TARANAKI
Taranaki played Tasman at Yarrow Stadium in New Plymouth on Sunday in the second semi final. The round robin match between these two teams was won by Tasman 25-20 in a very tight match with controversial calls. In this game it was Taranaki who came out firing and crossed first though All Black centre Tamanivalu (13) in the corner after a strong run by winger O'Donnell who would have a strong game. The Tasman forwards brought a skilful offloading game which found metres behind the Taranaki line all day and were first rewarded in the 20th minute when prop Ross Geldenhuys(3) crashed over following some excellent lead up work. The Taranaki line-out was unable to maul over the Tasman line despite multiple attempts in the game, however in the first half they scored their first of two tries indirectly after Fa'auli (12) dived under two tacklers after the ensuing rucks following the 5m lineout. At 12-10 to Taranaki with the first half ticking over the game was in the balance. Then BAM! Two quick tries to Tasman broke the game open to a 24-12 Tasman halftime lead to stun the crowd. The first came from a Tasman lineout on the half-way where Nankivell (22) broke through the line and at the ensuing ruck Tasman forwards made metres behind the line offloading for Nankivell (22) himself to eventually score. The second came from a deft James Lowe (11) grubber, which he promptly re-gathered, and passed to Tasman full-back Mitchell Hunt to score in the left-hand corner.
HT: 24-12
Tasman continued in the second half. Sixteen phases of offloads, pick-and goes and recycling were finished with Tasman halfback Billy Guyton diving over under the bar. At 31-12 and the game slipping away, Taranaki somehow found a second wind. First from a lineout near half-way hooker Rhys Marshall threw to half back Tahuriorangi who raced down the left touchline to score. Moments later winger Declan O'Donnell dotted down in the opposite corner after a 5m lineout on the Tasman line. Down 24-34. Taranaki passed the ball wide from a lineout deep in their half to full-back Perofeta who sliced through and ran to within 5m of the Tasman line. The ball was quickly recycled and flung wide to captain Crosswell (7) who scored on the opposite corner flank bringing Taranaki to 29-34 inside the final 10min. But Tasman were able to regain composure and possession and with twenty-six phases on the Taranaki line Marty Banks (10) strolled over to score from first receiver and convert. Tasman deserved winners at 41-29.
SCORERS:
Tasman 41 (Ross Geldenhuys, Alex Nankivell, Mitchell Hunt, Billy Guyton, Marty Banks tries; Banks 5 con, 2 pen )
Taranaki 29 (Seta Tamanivalu, Johnny Fa'auli, Te Toirao Tahuriorangi, Declan O'Donnell, Mitchell Crosswell tries; Marty McKenzie 2 con)
Highlights:
MITRE 10 CUP PREMIERSHIP FINAL
29 Oct (1) Canterbury v (3) Tasman, Christchurch 19:35 NZDT
Round robin result: Canterbury won 45-14 in Christchurch
Canterbury have won 12 National Championships (only Auckland with 16 have won more) under the various formats, including three of the four under the current two-tier model. This will be Tasman's second final after losing to Taranaki in the 2014 Premiership decider.