Greetings, earthlings and welcome to the most sacred day of the rugby week. A day to suspend work, free yourself of the shackles and unbearable weight of others' expectations and just 'be' in the warm bosom of fellow like minded Fridarians.
Let's start today with the appointing of blame in 'You, You let the Dog Out'. Then I provide some Friday 'Yang' to Happy's Thursday 'Ying' with 'Rugby Sucks'. Take a gander at SRP#9 in 'Trial by Wombat'. Look at the battle for SRW final places in 'The Final Countdown'. And slide into the weekend with 'Friday's Goss with Hoss', the perfect aphrodisiac for the soul.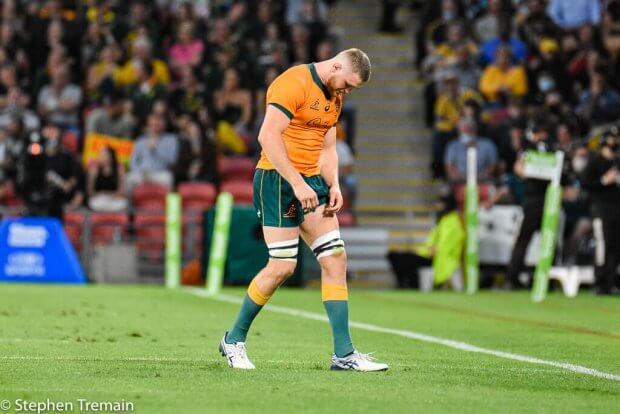 YOU, YOU LET THE DOG OUT!
Listen G&GRs, you all need to buy a mirror and have a good hard look at yourselves, no matter how repugnant the viewing, especially for Queenslanders.
Let's be clear about one thing first: it's not Mad Dog Swinton's fault he's an Aerosmith fan when it comes to his rugby, living on the edge. He plays hard, he plays with fine margins and he plays how he's expected & encouraged to play.
We want our players to be rabid beasts on the field. We demand physicality, with a large side of mongrel added in. We expect our forwards to hit rucks like runaway trucks, with any countenance for self preservation discarded for the benefit of our gladiatorial satiation. And what's more, we want repeated doses of this over 80 minutes, beautifully surmised by the Big Yin, Billy Connolly here. And we want it all within the millisecond, millimetre perfect, no fault, rugby world we all kid ourselves that exists?
Please! Let us all find a quiet space and absorb some reality shall we? It's all about realistic expectations. Americans don't buy semi-automatic weapons so they can't shoot defenceless school children. You don't buy a Fender Strat to hum a few Eric Bogle tunes around the camp fire. You don't buy a 68 'Stang GT top loader to leave it in a shed somewhere. Nor do you buy an iron bar and wrap it in foam & velvet before you 'motivate' staff. And you sure as shite don't complain when you let the 'dog' out and someone gets bitten.
What concerns me most in all of this, is the blatant anti-Tah bias from the judiciary! I mean Whisky Tango Foxtrot do they mean there was 'no mitigation' for the attempted decapitation? The facts speak for themselves:
The 'victim' was a back.
He plays for the Force.
'No mitigation' my arse. Swinton should have received a $5k Bunnings gift card, an Uber voucher to get home and the Tahs, an apology from a grateful rugby nation.
It was the Disney character Pluto who I believe came up with 'causality' when he barked: "everything that becomes or changes must do so owing to some cause; for nothing can come to be without a cause"
And the evidence is clear Gaggers, our your expectations, nay, your demands, caused this. You, you let the dog out, but my Tahs are left to pay the price. One slightly irrational person might even suggest a conspiracy of some sort to hinder the blue wave about to wash over Super Rugby.
For shame.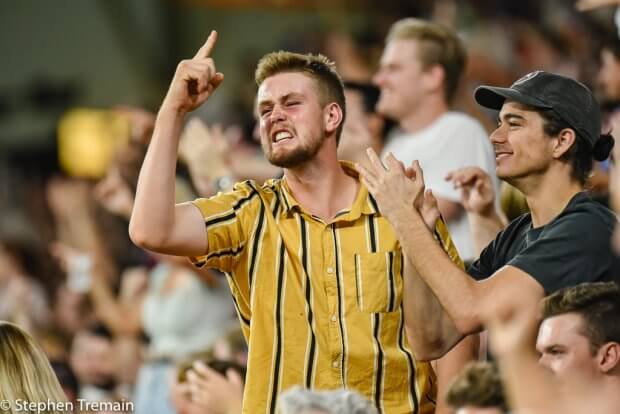 RUGBY SUCKS!
I was accused a few weeks back of having 'no balance', not just by my psychiatrist but a blasphemer in the comments section! So after Happy's love letter to the game yesterday, I thought I'd 'balance' that with a Friday counter, the rugby things that sh!t me to tears.
Hand Porn.
There's a blight on the game and it started five years ago in Canberra (no wonder it originated in those cold, lonely nights in the soulless wasteland & the capital of our nation). It involves intricate, childish and puerile 'hand-porn' or rather, elaborate hand gestures to celebrate everything from a try being scored, to congratulating those team mates replaced during the match and everything in between and reveals its self in those areas where players 'group'.
At first only a few displayed the behaviour, but, like all stupidity, it spreads, enhanced by the use of social media by the moronic masses, until it manifests itself as 'normal behaviour'. Well no more, I'm here to call out 'hand-porn'.
Think about this, when you see these intricate hand gestures for try celebrations, pre-match ritual or just players coming off the field, these guys have not only designed this rubbish, but also rehearsed it as well! And why exactly:
a. because they think they look cool?
b. they watch too much gangster videos on the tube?
3. they are tossers with too much time to kill?
d. they're really children trapped in men's bodies (and no that's not the Catholic Church's official motto)
Let's 'role play' it for a moment between former serial offender Scott Sio and the prop's-prop and man's-man, Jimmy Slips:
Scott Sio: Hey Slups. watchya doin' Saturday nite of our bye week Cuzzy bro?
Slips: Was going to re-grout the bathroom, then bench press a few hundred pounds, eat some raw steak, build the missus a pergola and get an early night, why mate?
Scott Sio: Thought we might ketchup. I've designed some killer hand porn we can use for the pre-match huddle-huddle. Be sweet ah.
Slips: Do what?
Scott Sio: You know Slups, dancing fingers, with an elbow slide and finish with fade-away jazz hands, fully chur man. Hips of us are in ay bro, thought you'd like to be involved to ay?
Slips: When you starting with Exeter Scotty?
Scott Sio: End of '22 Slups, why do you ask? Slups, you there Slups……………..
This puerile hand-porn is designed, rehearsed and implemented by grown men, over weeks in clandestine encounters, then rolled out on national TV, so they can what, be secretive members of the exclusive 'brotherhood of the banal', 'the fingers of freedom'? More the 'domain of the dimwit' for mine.
It's crap – get rid of it.
The pre-match huddle, huddle.
FFS, am I the only person sick to bloody death of the never ending player 'huddles'? Including the pre-match huddle, huddle? With 'better access than ever before', STAN has now adopted full dressing room coverage, for every bloody Australian match, to show the nauseating 'circles of love' before a team runs out.
The dressing room coverage includes all the derivatives of hand-porn discussed above (Michael Flatley didn't have as many different 'moves') and the different varieties of 'loving touches', where a team goes around and hugs, high-fives, shoulder bumps, or bum-pats each other, in scenes that would make Caligula squirm!
These gestures always culminate in a linked-arm 'circle of love' before a team finally runs out to play, only for them to run on field and link arms in a-farging-nother 'circle of love' with accompanying bum pats and final gestures of brotherly bonds, bordering on soft porn, akin to 11:00pm Saturday nights on SBS (as Yowie tells me anyway).
Can we just play already?
Raise the STANdard.
Of course 'with more access than ever before' STAN also needs more content than ever before to fill it's nauseating one hour 'pre-match' show. There's the riveting crowd interviews with people decked out in a particular team's colours, with the always inciteful 'who's going to win today' question. The lively interplay between Drew 'Two-Pies' Mitchell and some straight man, there's Goog tugging on emotional heart strings with what it means to be a Brumby/second rower/earthling/Sagittarius, in his earnest 'to camera' piece from the sidelines. It's all just so very forced, painful and really, really cringeworthy.
Give me 30 minutes coverage before kick-off. Give me team run-throughs, weather, crowd figures, give me expert predictions, analysis & insight, but leave out the shite. I watch rugby, for rugby. Not 'forced' personalities, or cringe worthy 'schtick', or for the meaning of life. Save that crap for mid-week 'fillers'. Rugby coverage is rugby coverage. Please make it just so.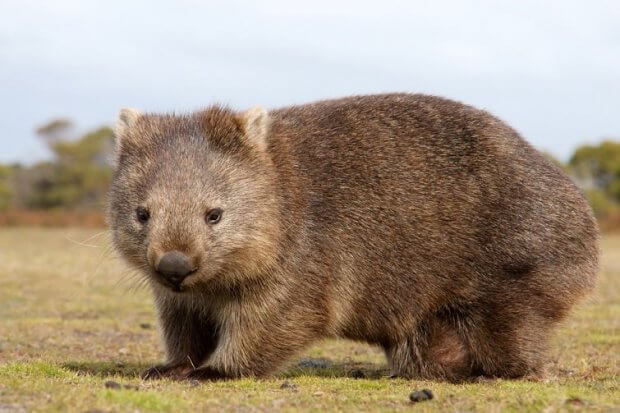 TRIAL BY WOMBAT.
With byes for the higher ranked teams and the Reds this weekend, all the action is around position 8-10 with bonus points likely to play a big part in come finals time and who scrapes into the eight.
Teams, times and coverage details courtesy rugby.com.au
Current SRP ladder here.
Friday 21 April 5:05 pm AEST – Chiefs v Fijian Drua at FMG Stadium, on Stan Sport
For the record I thought the Drua were treated like poor cousins by match officials last up. They were shat on at every opportunity by a ref who has as much 'feel' for a game as I have for 17th century French poetry. Dud call after dud call, forensic investigation of every millisecond by a TMO hell-bent of stuffing the Drua & the spectacle.
Would they have won? Maybe, maybe not. But they sure as hell would've given it a red-hot shake with more equitable treatment from match officials, that's for damn sure.
They cross the dutch this week to take on a methodical and in form Chiefs side. I love the theatre and possibility of an upset win for the Drua, but the reality, well…..
Fearless Prediction: Go Fiji! Chiefs by 17
Friday 21 April 7:35 pm AEST – Melbourne Rebels v Crusaders at AAMI Park, on Stan Sport
Don't underestimate good news and confidence as the sporting equivalent of viagra. The Rebs are quietly transitioning to a very sharp rugby side. Size, strength, fitness and finally, yep finally, rugby smarts to go with. Flash Gordon has been a revelation at #10 this year and time under Eddie and the recognition Flash is in the sights of national selectors can only help this young man's, and the Rebels', ascension.
The Crusaders are the Crusaders, the Manchester United of rugby and their game always hovers around ridiculous margins of perfection. But, they aren't as revered as they once were. Generational change is afoot, a great coach leaving, loyal & long serving legends of the club and the game are in the shadows of their careers and I just can't shake the feeling the Rebs might just spring a Melbourne upset
Besides with BOK in charge you just never know. Win him over early with positive and precise play and he'll love you for 80 minutes, upset him and there's a bunny simmering on the hot plates when you get home.
Fearless Prediction: Rebels by 8
Saturday 22 April 5:05 pm AEST – Blues v NSW Waratahs at Eden Park, on Stan Sport
Match of the round surely! Besides how can you not watch a game featuring the run on debut of 'The Combat Wombat'? One country lad, Hunter Ward, who hails from Orange.
On paper this match look like an absolute 'no contest' don't it. The Aucklandians look very strong, the Tahs, well not-so-much. With Hooper, Marky-Mark Google & Lol Foketi on pre-determined 'break' as part of Wallaby rotation, Porecki & Hanigan (who has been excellent this year) out under concussion protocols, Swinton incorrectly suspended and a heap of other regular starters out injured, it certainly will be an uphill battle for the Tahs to go #3 in a row undefeated. Add in the fixture is at the oddly named 'Eden' Park (who knew 'Eden' was such a 'shut-hole') and it's nearly mission impossible this weekend.
In some brighter news, Charlie Gamble returns from the pine after a spell out with a shoulder problem and many a young pup will get their chance. I read that 10 of the Tahs matchday XXIII have less than 10 games SR experience.
So for all that, is there a rugby revelation to be had, is there the promise of an upset of epic proportions yet to unfold? Can the rookie Tahs lay down a marker that echoes an eternity?
Fearless Predictions: Tahs Aucklandians by lots. In the context of the ladder, a losing bonus point would be a real 'win' for the Tahs in this one.
Saturday 22 April 7:35 pm AEST – Western Force v Highlanders at HBF Park, on Stan Sport and the Nine Network
Sunday evening Super Rugby returns this weekend, for those in civilisation anyway, as the Force host the Highlanders.
The Force were underwhelming last week and the losing score flattered them. The Highlanders are the Kiwi Force, yet still sit above three of our five Oz sides, which is really depressing in & of itself.
One observation I would make of the Force is this: they play like a gathering of reasonably talented rugby pros, but not as a 'team'. That's not to say there are any deep seeded or cultural issues, they just lack the 'glue' to bring all that talent together on field and harness the collective potential as a single 'entity'. For mine it all hinges, and over the years always hinged, around their #9 & #10. I think with Hegarty at #10 & Stewart at #12 it gives them stability, control and dual kicking/distribution options which they sorely need. Now, my kingdom for a #9.
Fearless Prediction: Force by 1.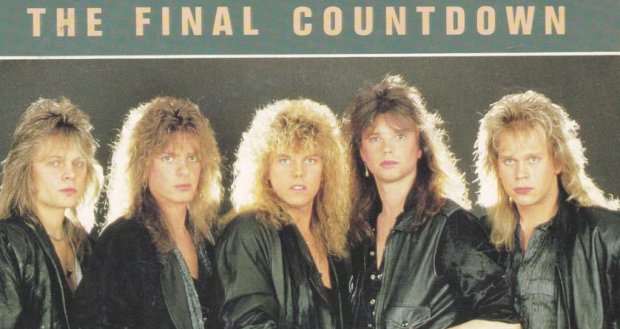 THE FINALS COUNTDOWN
Cracking weekend of SRW this week, after some terrific matches last week, including the epic Tahs v Reds match, decided by only one point. 31-30 to the Tahs (of course).
This is the week after the penultimate round, or expressed as 'penultimate+1' in mathematical terms as teams battle it out to make the finals and possible hosting rights. The Tahs & Reds are assured to finish top of the table; however, the Drua, Force & Brumbies are in a three way battle for the last two spots
Teams, times & coverage details courtesy Nathann Williamson, who identifies as a rugby journo via rugby.com.au & Super W ladder here.
Friday 21 April 5:05 pm AEDT – Melbourne Rebels v NSW Waratahs at AAMI Park, on Stan Sport
The Rebs got pipped at the post last weekend by a determined ACT side, while the Tahs held on to pip the Reds by a solitary point in a ripping game and in doing so still boast only one loss in the history of SRW.
Fearless Prediction: Tahs by 18
Saturday 22 April 5:05 pm AEDT – Western Force v ACT Brumbies at HBF Park, on Stan Sport
Literally the season on the line fore these sides. The Force beat a seemingly out of sorts Drua last week in what was an upset. Roll forward to this week and should the Force win, the Drua must then beat the Reds and likely get a bonus point to make the finals. If the Brumbies should win then the Drua are almost guaranteed a final spot.
The Ponies were a touch lucky to beat a spirited Rebels side form getting their first 'W' of the season while the Force were deserving winners against the Drua.
Fearless Prediction: Force by 11.
Sunday 23 April 1:05 pm AEDT – Queensland Reds v Fijiana Drua at Scifleet Stadium, on Stan Sport
Last match of the SRW regular season with the Reds only loss coming to the Tahs and that by only one point. Based on my tips above it's likely to be a chance for a phsycological boost as these two sides are likely to meet in next week's #2 v #3 semi final.
The Drua have looked jaded and spiteful this year as sides target them with defensive line speed and increased physicality. In doing this the Drua's silky skills have been found largely wanting, as to their match fitness, culminating in some fairly petty infringing from the Fijiana, including some 'push & shove' incidents.
Fearless Predictions: Reds by 12.
Haemorrhoid for Rugby?
The G&GR craparazzi back channels were ablaze yesterday with 'news' from the Hammer about possibly bringing Brisbane Bronco loig prop, Payne 'in the' Haas (aka 'the Haemorrhoid') to union. The Hammer has invited Haas to 'spread his wings' in a truly global game. I would suggest most loig props would be what, 12s in Union? Maybe a loosie at best? And with the current depth of loosies in Oz and a few promising young 12s coming through, one could reasonably argue this was little more than 'free press' for RA in an otherwise quietish union news week?
I know SFA about the Haemorrhoid and his league exploits, but I do know this, DO NOT let his mother drive the Wallaby tour bus. That could be a real Payne in the Haas.
Camp Crickets?
Where are the injuries? Where are the tall tales and controversy? Where are the legendary Eddie Jones melt downs, sprays and mind fornication games? Camp Brian 1.0 was a real fizzer for rugby writers, but maybe a sugar hit for those players involved. Look forward to seeing those players going forward and their confidence and stature from being exposed to Coach Jones.
One story did make its way to the SMH and 'the cattle prod', which I thought was brilliant!
Once were Warriors to be?
News Thursday night from the livestock lotharios that Roger Tuivasa-Sheck (or 'RTS') is headed back to loig at the end of this year. Shame too, as KARL will attest, he showed real glimpses of brilliance and possibly was a shoo-in for the Nearly All Black #12 jersey to.
Back to the future?
Everything old is new again at the Farce with news 'The Other Isi', Naisarani, returning west immediately after an injury hampered Japanese sojourn, and young bull and fair talent, Carlo Tizzano also linking back up with his former club. I like both these players and we never saw the best of Tizzano at Tah-town, trapped behind a fairly useful Tah #7 at selection time. Good news for WA & rugby in general.
Rebels with a cause?
Is it just me, or are there some rugby planets aligning in Oz at present? King Chamois from rugby.com.au reports the Rebs have signed all three coaches in Kevin Foote, Tim Sampson & Geoff Parling to the end of 2025. Smart & deserved, methinks.
Until next week.
Hoss – out.