Charts and more charts – two charts for each match in the world cup so far.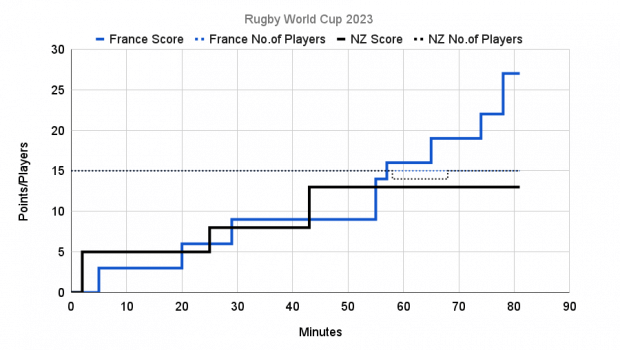 The first type of chart (above) has a bold line for each team showing the score through the match, and also a dotted line for each team showing the number of players on the field for each team. Yellow and red cards show up on the dotted line as a lower level section of the line. NZ's card can be seen above between 58 to 68 minutes.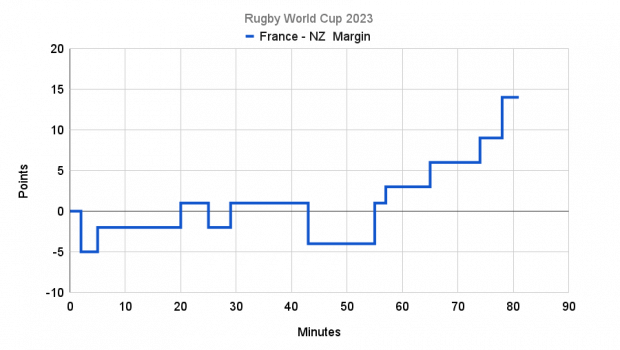 The second type (above) is a margin chart showing the lead through the match. Here, France only breaks away towards the end.
So that was the first two – only 14 more to go.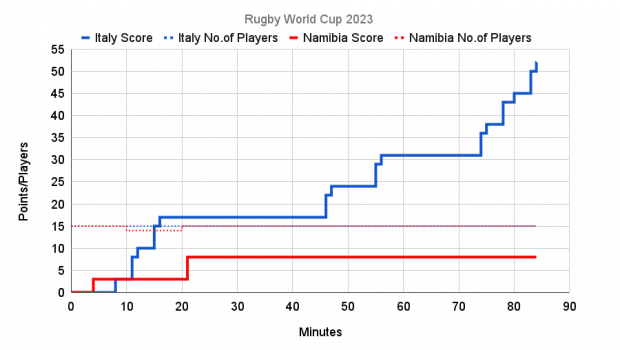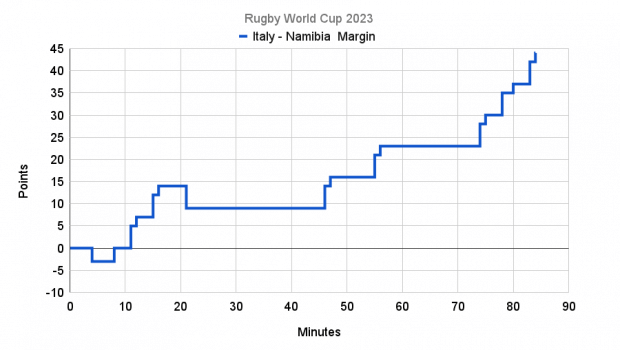 Italy worked into a lead, mostly during Namibia's yellow, but then were held by Namibia for a while in the middle, before starting to break away near the end.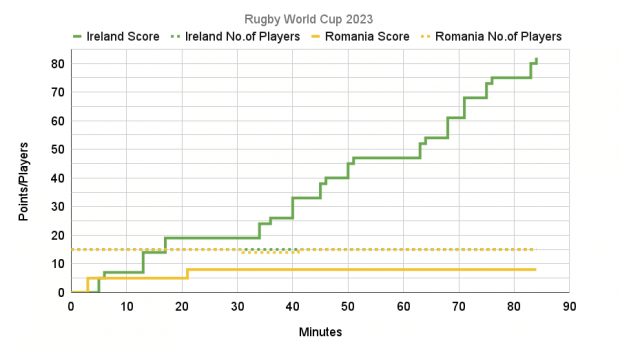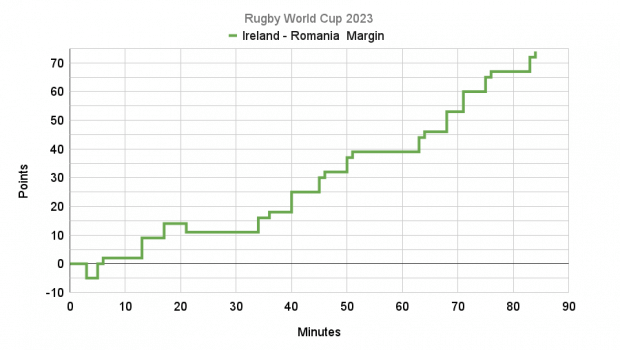 Ireland got to a handy lead, but were held by Romania until their yellow card, during which Ireland started the ever upward progression to the end.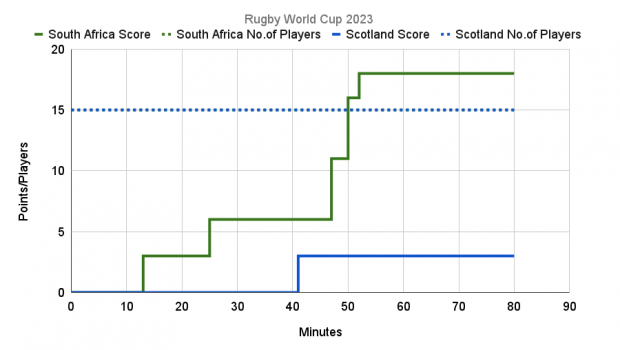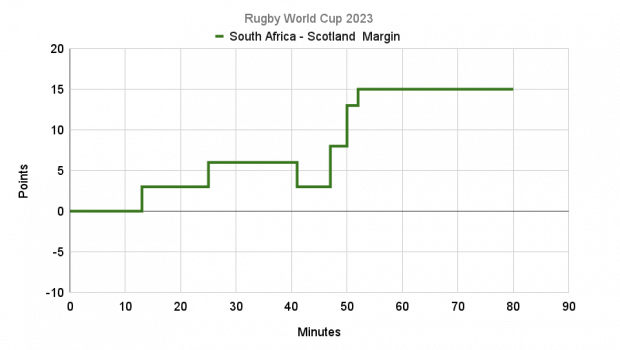 Pretty even until South Africa got on top around 50 minutes, and there they stayed.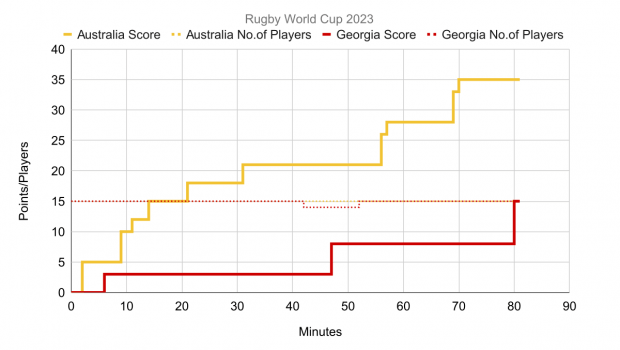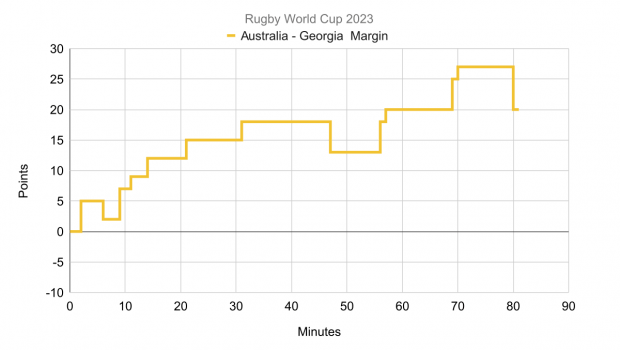 Australia off to a good start, as they have usually done this year, but this time they kept going enough to get the win.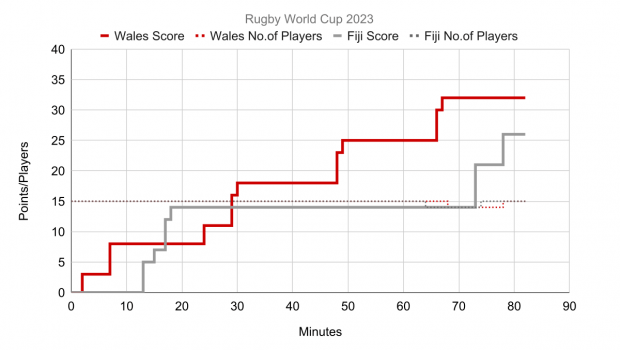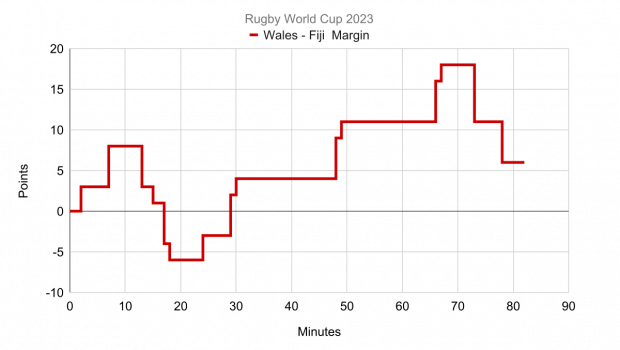 A bit of up and down. Wales probably thought they were getting on top until Fiji's late comeback.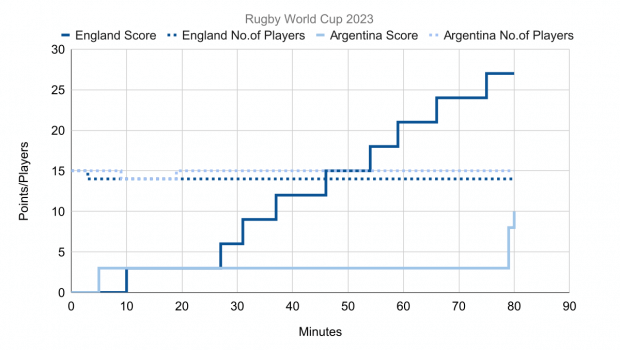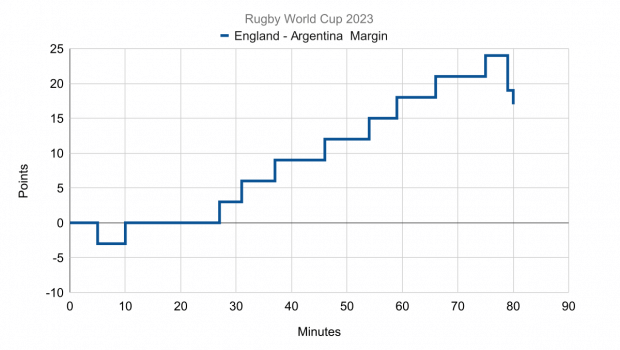 Looks like England started the stairway to heaven at 27 minutes with three drop goals, and continued until right near the end.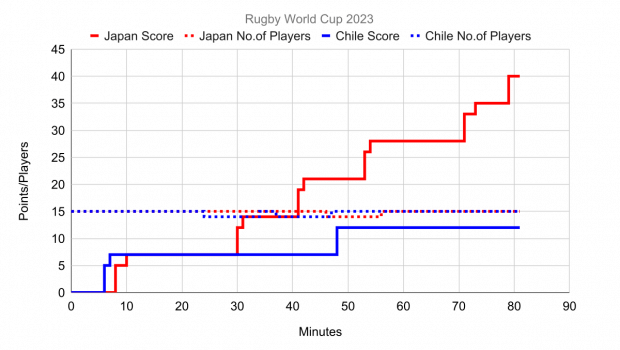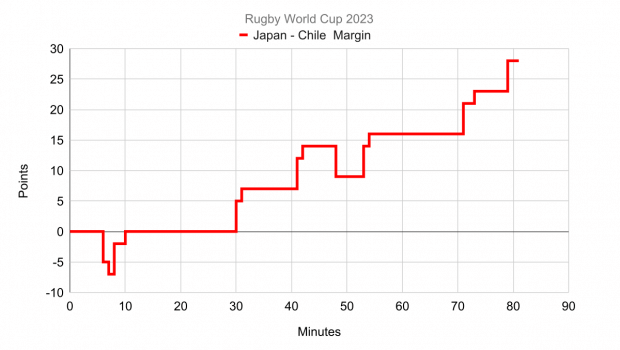 Japan and Chile matched until 30 minutes, then Japan working steadily upwards.
Any lessons here? It appears that Ireland, England, and Japan didn't really work out their opposition until around the 30 minute mark. Wales, sort of similar, but Fiji had the late comeback. South Africa, Italy and France took later – roughly 50 minutes – until they broke clearly upward, although South Africa paused at their 15 point lead. Australia appears the odd one out with the better start than finish.
Do people remember the Sri Lankan cricket team that won the Cricket World Cup by breaking with conventional wisdom and being the first team to start smacking the bowling around from the get go instead of waiting to the last 15 overs? 50 over cricket has never been the same since. Can we hope that the Wallabies are on to something similar?