With these teams sitting in positions seven and eight on the ladder this game should have been tight. Brisbane City needed the win to stay in finals contention. The Rays were, realistically, playing for pride.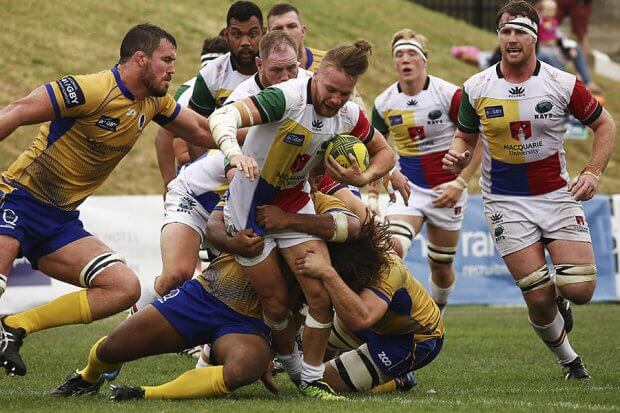 First Half
The first half seemed to be all one way traffic with Brisbane City having the bulk of possession and territory. Handling errors, penalties and kicks by the Rays just continuously handed the ball back to Brisbane. Not a good idea when you have Quade Cooper, Karmichael Hunt, Maalonga Konelio and Ed Fidow bringing it back.
The Rays opened the scoring when Rohan Saifoloi kicked a penalty goal after Hunt took a shortcut into a ruck.
Not long after that, the Rays committed an infringement which meant that Brisbane could line up a bunch of pick & drives and give Andrew Ready the first of his two first half tries. Not long later the Rays handed another opportunity to Brisbane to apply sustained pressure resulting in a try to Konelio.
This was starting to look like it could be a long afternoon for the Rays. Things just were not coming off. Poor communication, poor decision making and errors continued to hand possession back to Brisbane. It wasn't all bad though. Josh Turner grabbed a try from a Irae Simone grubber which Simone then converted.
From then on it was Brisbane City, Brisbane City, Brisbane City, Brisbane City with tries to Riley, Fidow, Gorman and a second to Ready. They just looked like the better side. The organisational skills and vision from Quade Cooper put the Rays in a world of hurt.
Into the sheds on 10 – 34.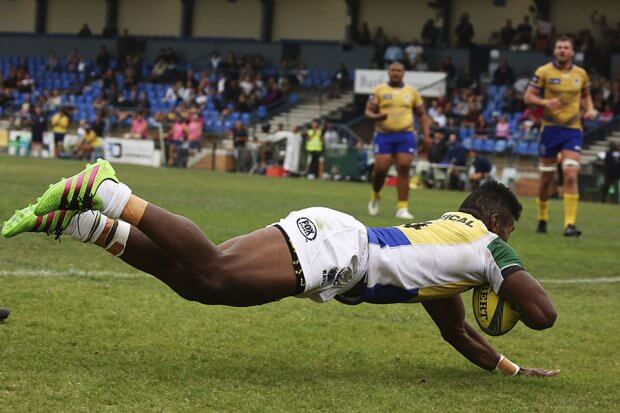 Second Half
The Rays team that came out after the half time break was a different side. They played with the urgency that they should have had from the start. Tom Connor charged down a poor Nick Frisby box kick (where have I heard that before), regathered the ball and scored in the first minute of the second half.
Brisbane hit straight back however, by again applying sustained pressure and eventually replacement hooker Maile Ngauamo pushed over after it looked like Frisby had been held up.
The Rays then hit back through tries to Robaleibau Buaserau and Damien Fitzpatrick. The try to Buaserau was a particularly well worked piece of set piece play, it is just a pity they couldn't put more of them together.
The last 20 minutes felt a bit like a war of attrition with both sets of replacements making their presence felt with some immense collisions. Brisbane City seemed to make the better of it however, and despite Kane Douglas being shown yellow the Rays weren't to trouble the scorer again.
The last say in the game was in the form of a try to Michael Gunn after he spun out of a maul formed off a line out from, you guessed it, yet another Ray's penalty. Coach Huxley will be having something to say about discipline at training this week you would have to think.
Final score – 29 to 46. A try fest to Brisbane City. (Skull Tim.)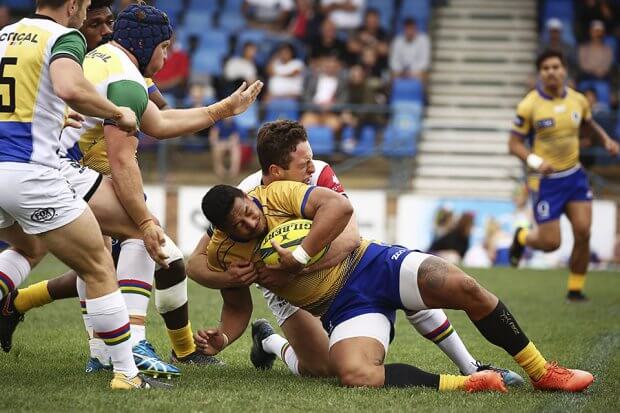 ---
[one_third last="no"]
The Game Changer
When Damien Fitzpatrick came on early in the second half the Rays improved out of sight. If there is one lesson they will take away from this game is that Fitzpatrick is the leader they need on the field as much as possible. That, and the need to decrease their error rate.[/one_third] [one_third last="no"][one_third last="no"]
The G&GR MOTM
As with yesterday's country clash this is hard. There are a lot of players who did their jobs well. Saifoloi, Simone, Turner, Connor, Buaserau and Fitzpatrick for the Rays. Konelio, Hewat, Riley, Korcsyk, Talaki, and Hunt for Brisbane. But MOTM really needs to go to Quade Cooper. His decision making and settling influence were the difference between the teams. He did have a bad day with the boot though. [/one_third] [one_third last="yes"]
Oz Baabaa Watch
There seem to be some good wingers coming through the system. Konelio & Buaserau both showed some nice footwork in attack and did not shirk the dirty work in defense. Tom Connor & Reece Hewat were probably the pick of the forwards. [/one_third]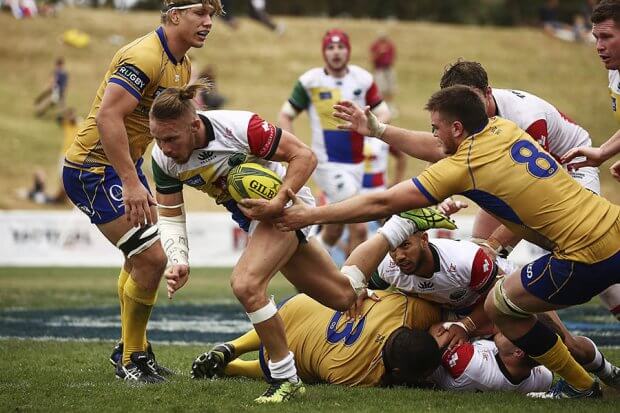 ---
The Details
[one_half last="no"]
Sydney Rays: 
Tries: Turner, Connor, Buaserau, Fitzpatrick
Conversions: Simone (1/1), Saifoloi (2/3)
Penalties: Saifoloi (1/1)
[/one_half] [one_half last="yes"]
Brisbane City:
Tries: Ready (2), Konelio, Riley, Fidow, Gorman, Ngauamo, Gunn
Conversions: Cooper (3/8)
Penalties: n/a
[/one_half]
Yellow Cards – Kane Douglas