Both Brisbane City and Sydney had performances that probably surpassed many expectations last week, yet both still were unable to come away with the win. With a lighting fast season proper, two games without a win would be danger for any team wanting to make the finals.
Sydney missing plenty of players due to the Randwick v Argentina game, and seemed disorganised. To the point that two of their players didn't have numbers on their jerseys.
First Half
The winds that are doing such damage through both NSW and QLD, would also have an impact on this game.  Brisbane controlled the territory early on, interesting opting for an early shot at goal from a penalty to take the lead.  They backed up soon after when Jordan Luke, proudly wearing his club socks from Norths, scored in his starting debut on the back of some good play from Teti Tela and Adam Korzyk down the blind. Brisbane lead 8-0.
While Sydney did well to work their way back in the game with some controlled possession, Brisbane were able to thwart the early attacking forays. The kicking game for Brisbane proved effective again, when Lucas kicked for the corner and the Sydney winger Tailiki Nadredre to buckle under the pressure and pass the ball straight to Brisbane inside centre Issac Henry for a try in his starting debut as well.  Brisbane lead 15-0.
The retort from Sydney was immediate though with their most dangerous player, fullback Jaline Graham, sliced through after a Seru Uru dropped ball, to score.  As is often the way in NRC, we didn't have to wait too long for the return of serve though. Brisbane captain Fraser McReight made a typical charging run through the heat of the Sydney defence only to find the unlikely finisher in loose head prop David Feao who just managed to find the line. Brisbane 20-5.
Sydney's early patience was evidenced again which, when mixed in with some Brisbane ill-discipline, allowed the visitors to build some momentum.  It resulted in their big lock forward Tu'itakau Kioa rumbling over out wide and with Tane Edmed kicking the conversion, the gap was closing. Brisbane 20-12.
Recovering kick-offs after points was proving difficult for both teams with Brisbane scoring a penalty after Sydney fumbled only Brisbane to then fumble from the resulting kick off. Points  would come too as Graham went over for his 2nd.  It was once again on the back of more Brisbane penalties as well as some dominant Sydney scrummaging.  Brisbane 23-19.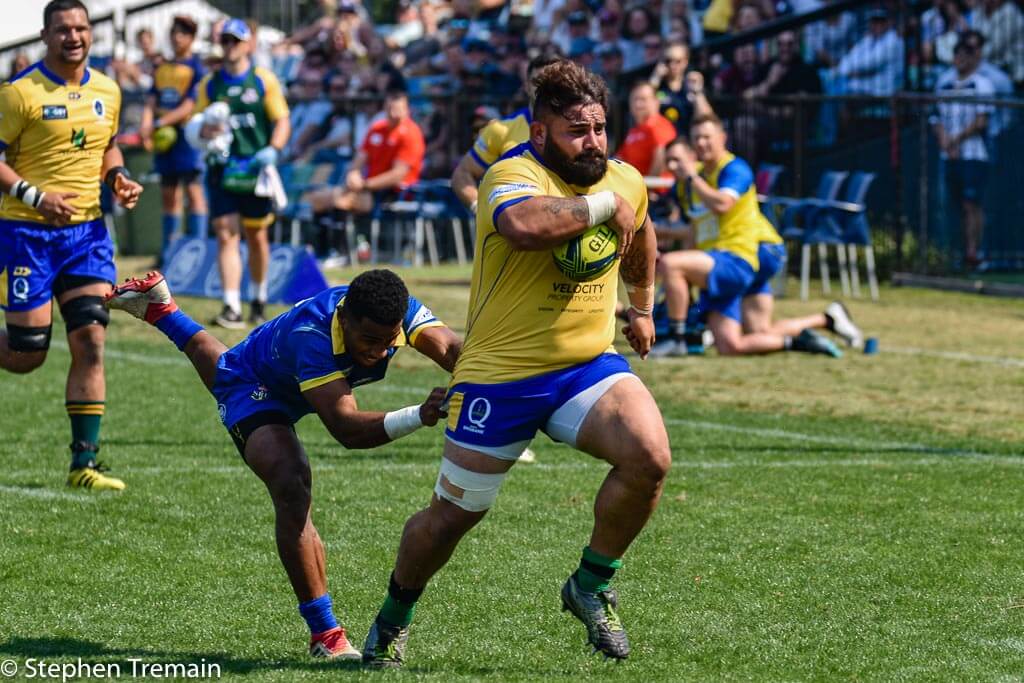 Second Half
A bit of Brisbane flair saw them score first in the 2nd half after Moses Sorovi found some space at the back of a lineout on the half way line.  He linked with Issac Lucas who looked like he should make the try line, but was brought down about 10m out.  Korcyk was on hand to fill the play maker role as he threw a massive cut out pass for Luke to score his second of the afternoon. Brisbane 28-19.
But while Brisbane used flair, Sydney looked best when they kept it tight.  It proved effective too. Patient and powerful forward punches, with a little direction from the centres, would soon see Lachie Swinton plunge over for another close range try.  Brisbane 28-Sydney 26.
It wasn't all conservative by the visitors and the more Graham ejected himself in the game, the more dangerous they seemed. With Tyson Davis, Cam Clark and Jacob Abel backing themselves more, and Liam Winton roaming dangerously out wide, there was a lot to enjoy in their expansive efforts. It goes without saying that the main barrier to their success was the work of Brisbane's skipper McReight at the breakdown. He was immense.
It was McReight running off a lovely piece of play by Sorovi at the base of a messy ruck that found space before passing to replacement Sam Wallis to score under the posts untouched.  Brisbane 35-26.
The floodgates started to open with winger Luke in for his hat-trick not too long afterwards after the Isaacs combined well.  Lucas made the initial break before he put Henry through a gap for the young Brisbane Wests centre to pass wide for Jordan Luke to dive over for number three.  Brisbane 42-26.
It was coast to coast on the Gold Coast not long after as the another winger, this time replacement Maaloga Konelio, was over.  Sorovi again made an electric break, supporting McReight, and somehow managed to keep the ball alive for his support in Isaac Lucas to find Konelio to score in the opposite corner to Luke's. Brisbane 47-26.
Konelio scored his 2nd enabling Brisbane to crack their half century. It was at the end of some sensational rugby featuring multiple players displaying multiple skills including replacement scrumhalf Nick Chapman going close, McReight being everywhere and finally Lucas chipping cross field for Konelio to claim the ball easily and, thus, the try.  Brisbane 52-26.
And that's the way it would remain.  Sydney fought hard, and had their moments, but the attacking work in the last quarter by Brisbane was exceptional and an encouraging sign for the Jim McKay coached outfit.
Sydney next host Queensland Country in Woollahra while Brisbane travel to our nation's capital to take on the Vikings.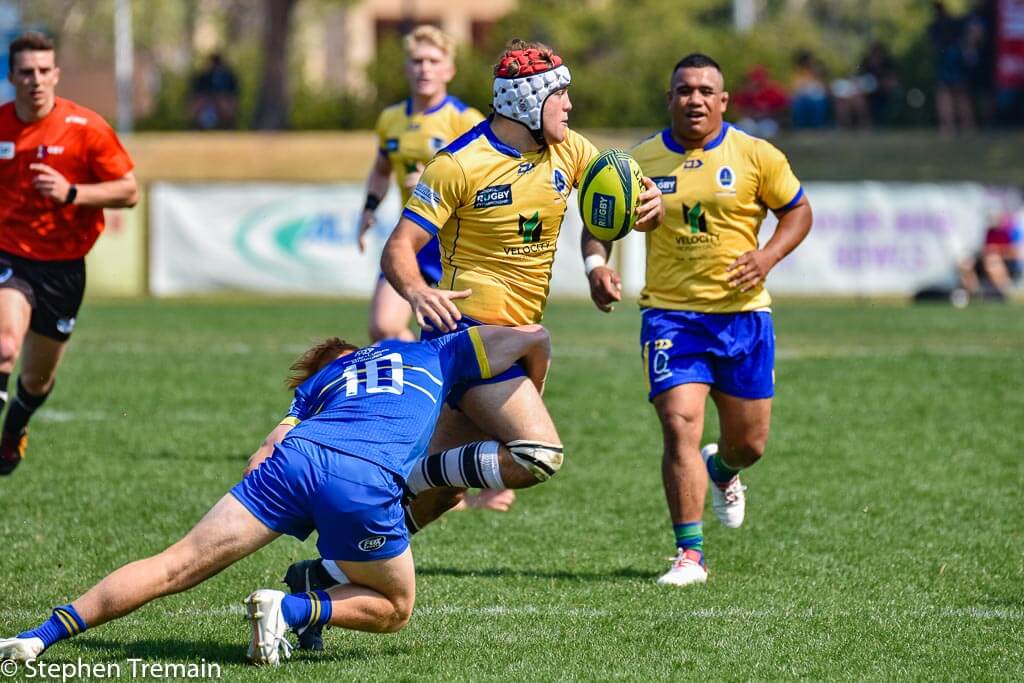 [one_third last="no"]
The Game Changer
Sydney were in up until the last 20 minutes. As is probably expected, with numerous regular starters missing, their depth off the bench cost them. Brisbane ran away with it at the end with their bench contributing significantly.
[/one_third][one_third last="no"]
The GAGR Man of the Match
Korzyk had his moments, while Sorovi, Henry, Twidale (in the first half) and Luke all caught the eye. But realistically you just can't go past Fraser McReight.  He was everywhere.
[/one_third][one_third last="yes"]
The Rising Star Watch
Three games for the Reds from the bench is enough to rule him ineligble for this one. So I'll split this one for each side with rookie Isaac Henry proving very efficient in the Brisbane midfield, while Sydney fullback Jaline Graham was their most dangerous player.
[/one_third]
Match Details
Brisbane City 52
Tries: Jordan Luke 3,  Maaloga Konelio 2, David Feao, Isaac Henry, Sam Wallis
Conversions: Isaac Henry 2, Isaac Lucas
Penalties: Issac Henry 2
Sydney 26
Tries: Jaline Graham 2, Tu'itakau Kioa, Lachie Swinton
Conversions: Tane Edmed 3