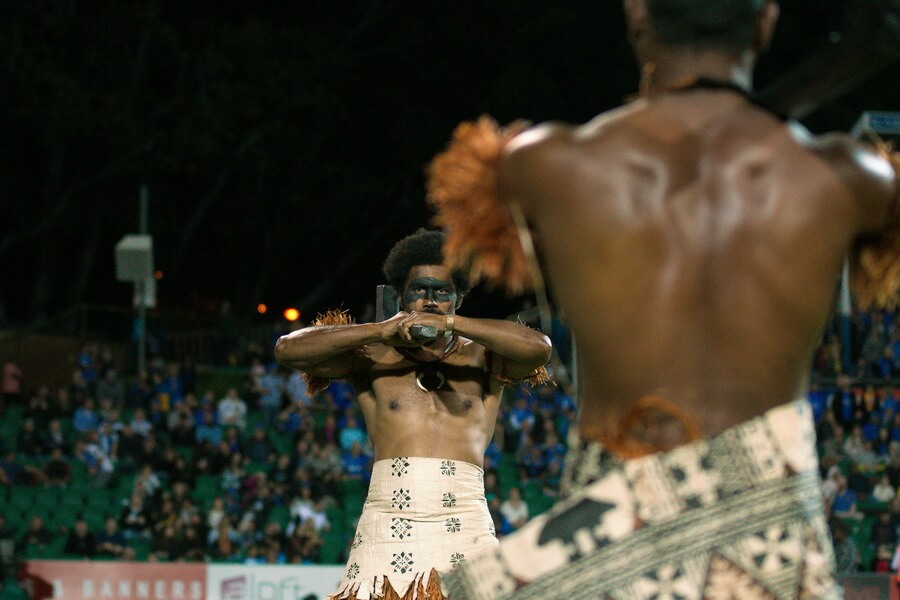 Welcome to Tuesday folks. In this edition of the Top 5 we take a different tack with the Good, Bad and Ugly, start preparing to tell parents that their team will have to repeat if they don't lift their grade, talk time and points and visit the circus.
The Good, The

Bad

Great, The

Ugly

Positive; and the Ugly Bad!
Good – To see a fifth team back in professional Aussie rugby again. After all the events of the last year seeing rugby back in WA is certainly a good thing.  The results and standard of play are somewhat of a moot point as in reality the more rugby people are watching the better it is for the game. It also may quieten some of the doubters as Twiggy has now delivered on his promise to bring Rugby back to WA. I for one am really interested to see if the momentum continues throughout the series. One thing that is certain is if the Twiggy Force World Series Rugby end this stanza retaining this level of interest RA will be rather uncomfortable about future possibilities.
Great – 19,466 bums on seats! There is no denying that that sort of attendance is a great sign for rugby. For all the reports that crowds are down unilaterally it's good to see that sort of crowd number at any rugby game in Australia. Even better was the news that the game was telecast on both Pay and FTA TV. At a time when the game needs as much (positive) exposure as possible it's a great thing for the game all over.
Positive – For me the more players I see playing at the professional level the better. For years at the Wallabies level we have been looking for a better option or who is next in line while we plug away with the same group of players who continually can't deliver. Then this week the Crusaders coach Scott Robertson said a lack of depth in Australian teams is being exposed. The only way you can fix that is to develop players and the best way to do that is have as many as possible playing in Australia. The really positive for me is that without Twiggy ball some of the "new" Force players would not have got a shot in Super Rugby due to the reduced opportunities.
The Ugly Bad – Let's just keep this brief. Aussie Super Rugby. We had 50% of the teams not playing which should have eased the pain but nope; the Rebels continued their downward slide and the Waratahs showed that aside from the Sunwolves, Aussie teams are the only other ones that can't beat Kiwi teams. I wonder what the odds are for the Sunwolves to break the Australian Conference drought against the Kiwis?
Report Card
Rebels D- Once again we had some hope early on, only a 3 point gap at half time and it still seemed possible that an upset was on the cards. But the Rebels who came out after half time had a different idea and once again bled points in the second half. 42 points. 42 UNANSWERED points. Yes, I get that the Crusaders are a good team, but 42 points? There seemed to be no direction or leadership, poor set piece, poor discipline and the tactic of "give it to Mafi and he'll break the line" isn't working against teams with good defence (and who know the tactic because it's become just a little bit predictable) and no plan B (though to be fair at times it looks like there is no plan A either). 
Force B+ A young team, with relatively little time together as some players return from stints in Europe, they put on a decent display against the team from Fiji, scoring 4 tries and showing some solid defence when it counted. They may not have been playing top class opposition, but this match has given them a great starting point and hopefully we will see them continue to improve.
Waratahs C Now to be fair, the Tahs have copped a lot of crap over this loss, but they weren't all terrible. They scored one more try than the Blues and had a pretty good shot at victory in the final seconds (which was all undone by the apparent belief that they were under a penalty advantage). BUT there were some pretty average aspects to the game. On more than one occasion Will Miller got his hands on the ball at the breakdown, only for a penalty to be called because one of his teammates was in the wrong place. 22 turnovers conceded didn't help their cause at all and their reliance on Folau and Naiyaravoro to break through the defence wasn't really working. Gibson seriously needs to get these guys working on their basic skills of catching this week!
Just a matter of time
There are team skills and there are team skills and sometimes it's the subtle ones that can make all the difference. If you have watched the last 2 Crusaders games you will have seen that in both games they have had players spend time on the side lines after yellow cards. Against the Brumbies they actually had two players off at once. Watching the Crusaders play while down players had many fans asking if they were time wasting. Again on the weekend against the Rebels they had a player on the sidelines after receiving a yellow and we got another instalment of Crusaders game management.
So are they "creatively" managing the clock?
We looked at the ball in play time during the yellow card periods. For us ball in plays literally means that. So while scrums are being set/reset (halfbacks wondering around having a conference), lineouts formed etc and the clocks running we did not count that as ball in play time. Now right off the bat it's interesting that the yellow card time is applied inconsistently by the referees/time keepers. While some players were in the seat before the yellow card clock started, with Hodge his yellow card clock was running as he was still running off the field. 
Looking at the Crusaders yellow card periods:
(v Brumbies) Barrett – ball was in play for 4:10. Now in this period here was a second yellow to a Crusader (Crotty) as well as multiple substitutions which kept stopping the clock more than normal. This actually reduced the opportunities the Crusaders could keep the clock running down.
(v Rebels) Todd – Ball was in play for 3:35.
(v Rebels) Havili – Ball was in play for 2.38
 That averages out to 3.27 of the ball being in play. That's right, just under 3 and a half minutes of the 10 minute yellow card period the ball was in play. So the remaining 6 and a half minutes there was no play to concern the Crusaders.
So how did the Brumbies manage their yellow card period?
Peni – 3.32. Sounds pretty good right as its bang on the Crusaders average. Well, let's throw into that time 2 tries that were scored by the Crusaders, which you then need to factor in time for conversions, the restarts where the Brumbies ran the clock for Peni's yellow card time so looks better than it actually is.
 The Rebels:
Hodge – 5.05. That's right, over 5 minutes the ball was in play while he was off.
 Now right up front I said there were a lot of factors that can influence it, but both teams have opportunities to actively time manage. To do so you need to make sure where you can you have possession and manage the clock and don't lose control.
But I think the biggest comparison I can draw for you is teams that are locked and loaded ready to maximise the player advantage and other teams who are just not tuned in. The Crusaders, while Hodge was off, were taking quick restarts where possible and putting pace and pressure on the Rebels which also maximised the opportunity of the advantage. In contrast the Brumbies and the Rebels kept going to the slow set piece and having mini-conferences all while the clock and the advantage continued to dwindle away. Before we get to the "experience" counts in these situation, there are enough Wallabies on the field in both games to have managed this. It only takes one leader. Aussie Rugby simply doesn't have leaders.
Points, points, points. It's all about the points.
Well it is, isn't it. Highest points on the day wins the match. Highest points on the ladder makes the finals (usually, unless there is some ridiculous conference system in place to make sure every country gets a go). To get points on the ladder and to get points on the ladder you need points on the field.
So let's see how we're going with that.
Let's take a look at the last 5 matches played by Aussie teams. Green for a win, red for a loss.

That's a lot of red, isn't it. Out of 20 matches, we have achieved 5 wins. 15 losses. That's a lot of points on the ladder that we are not getting. Not only that, but it's a lot of points on the ladder that our opponents are getting. 
So we aren't getting points on the ladder (we most of us aren't anyway). But how about on the field?
Now I know that when we look at things like points scored etc there are always circumstances which make it difficult to accurately read anything from it. But there are some numbers which are just too interesting to pass up regardless. Like this one. 177-324. Doesn't mean anything to you? It's the number of points scored by Aussie teams (177) compared to their opposition (324) in the second half of the last 5 matches they have played. That's a pretty big difference.
The worst offenders? In the second halves of their last 5 matches the Rebels have scored a combined total of 27 points. Their opposition has scored 113 points. Of interest here is that their numbers are purely against teams from other conferences, whereas the Waratahs, Brumbies and Reds all played amongst themselves which may have skewed the numbers a bit.
Compare this to the combined totals for the first halves and it looks a bit different. 236 points to Aussie teams and 282 to the opposition. So while we still come out behind, it's a lot closer.
What does this all tell us? Well in the cases of the Rebels in particular, and also the Reds (who are 40-98 in the second half), when they fall away in the second half they REALLY fall away. Fitness? Bench depth? Mental issues? There have been so many games where one of our teams have gone into half time with a close margin only to fall apart in the second half. Captains come out talking about the team not sticking to structures, moving away from the game plan etc. But whatever the reason, it's something must be a concern for Australian rugby.
Insert circus theme music here!
Super 12, Super 14, Super Rugby with 18 teams then 15. In recent times it was all about expansion. Bigger and better. I think most of us got seduced if even if it was just for a few moments by having 5 Aussie teams. But as it started going down the drain Super Rugby was to be saved by the new markets and new exciting shiny things. More competition and more money.
But somewhere in there something got lost. I think the first casualty was the supporters. The simple days of my team playing all the others to see who was best was lost.
But for Australia rugby there were extra issues. Somewhere we lost the ability to play. For me I like to look for simple answers. Apparently unless you adapt and evolve you are doomed. How different is the grassroots and club rugby, actually all of it up to professional level (Super Rugby) in comparison to say 1987?  Has it really adapted or evolved or just been tinkered with to keep things going? I could use the word change but that's a foreign word and concept to Aussie rugby.
If we cut a team it will increase the quality of Aussie rugby. Reap what you sow I believe the saying goes.
So was the weekend the straw that broke the camels back? Let's be honest, the last few weeks have been about the lack of rugby IQ all round and when you are seeing guys like Wallaby Carter being unable to lead even with at least 2 other Wallabies to support him on the field. The Rebels in the same boat with more Wallabies and then Beale and his brain fart and Hooper post game going on about maybe they heard, imagined, fantasized, thought (benefit of the doubt!) something, etc thus the kick.
At least over the last two years we had the reassurance that the South Africans were having a performance crisis. But what the hell happened to them? They are starting to win and even beat Kiwi teams. Who gave them the bright idea to bring in fresh coaches who had some experience and limited time as assists so they are not institutionalised and are doing new things? Look at them. In the last couple of years, they have made all sorts of changes to their style of play and players selections and off the field even moving teams in to Europe to avoid cutting them.
So now it's SANZAAR with a 12-year vision. So, with nothing set for beyond 2020 while they feel around in the dark to see if the current version can retain a heartbeat independently, the Pro 14 apparently has most of the South African franchises signing up to their competition. Its possible and what a game changer that would be.  Then we have Twiggy ball on the rampage. Will Twiggy ball work long-term? It got options up its sleeves so its plausible.
So here the big question for me. The relevance of SANZAAR but most of all RA?
Looking at RA it's simply at the mercy of the old unions. It's becoming increasingly like the fundraising committee to maintain the status quo. Its power is minimal in reality and fast becoming a hindrance to the game. Twiggy ball seems to be fine with out RA. Its also shown that without RA and the encumbrance of the unions there are possibilities.
But I am over it all to be honest. I can't see where we are going beyond 2020. Europe has worked out the world doesn't not always revolve around the national team so when will we get that? It's not hard to realise that if SANZAAR had some real teeth and power then we would reverse our schedules and lead in with the domestic competitions up front leading into the other stuff. As for the other stuff, I like watching my team play teams from other countries but we either play them all or forget it. I also want to be able to have at least 3-4 months where it's just about Aussie rugby.
Can't be done? Well let's find people who can and will. I don't care for all the old rehashed stories of woe and can't be done. Let's be real and relevant. Why are we trying to re-sign guys like Folau who are no longer worth the marketing? Role model, example, marketable – not anymore. Wallabies who can't lead, make stupid decisions and are not getting us results. Coaches who can't coach…blah blah. Its old news. Yesterday's ideas and arguments.
So, let me get to the point of what I am trying to say; and right here is the issue. Well I too like SANZAAR have a vision. A vision of a train on rickety tracks speeding along as we all wait for the inevitable crash. When the dust settles the investigation into the SANZAAR express train wreck will produce unsurprising news. At the last stop the South Africans all got off. The Kiwis were at the back of the train and escaped with bruising and a few scratches. The animals in the middle of the train were prepared for a bumpy ride and suffered superficial wounds. In the first two totally devastated carriages was Aussie rugby. Decimated and with little serving it also comes as no surprise RA was driving and failed to take action to prevent the crash. Fortunately the salvage and repair work of Twiggy Co helps the survivors move forward.
I love rugby but it's getting increasing harder to love by the day.