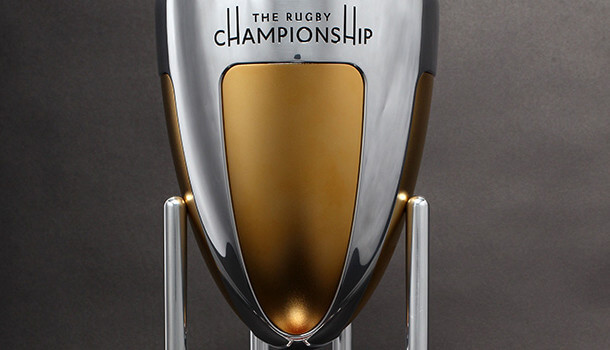 From the desk of JusWal –
You've heard it before, too often I'm sure: South Africa and New Zealand (especially) never put their best effort into The Rugby Championship, née the Tri Nations tournament, in a Rugby World Cup year. The conventional narrative goes that they look forward to two good hit-outs against each other, and are content to risk losses to Australia and Argentina while resting their stars and giving game time to the squaddies. Thus, history shows that the Wallabies won the Tri Nations title in 2011 and TRC in 2015. Spoiling the theory, South Africa carried off TRC comfortably in 2019 (we were runners-up; New Zealand won just one from three) and went on to take world title in Japan a few months later.
And you may, like me, feel that test rugby since 2019 is just a long, blurry ill-remembered sequence in the memory banks. I haven't suffered COVID-19 yet, but I sure as hell have a COVID-blighted recall of the what, where and when in sport over recent years. So a quick recap, since I just took the trouble to look it all up: in 2020, New Zealand won a patchy Tri Nations Series (alas, don't let anyone tell you that Australia holds the Tri Nations title in perpetuity, as has been been stated here on G&GR); in 2021, New Zealand won TRC with a strong five-from-six record (we came second, with four wins); and in 2022, New Zealand took the giant egg cup again with the aid of a single losing bonus point, with South Africa a sad second and the Wallabies and Argentina at least enjoying two good wins. Do you remember Australia's loss in the Melbourne Test against New Zealand? I sure do. My memory can't blur that bastard.
Now here we are in the middle of 2023, somewhat settled into the familiar annual cycle of north against south test tours, heavyweight hemispherical tournaments and grudge cups/plates/trophies, and with a World Cup tournament around the corner. Let's have a look at what TRC is offering, both as a championship in its own right and as a RWC taster. I'll survey the competitors (in strict alphabetical order) and then preview the first two matches, which are mere hours away, because I'm running way behind schedule.
A FOR AUSTRALIA
Eddie Jones, folks. For better or worse, the Wallabies' TRC23 campaign is mainly about the coach, not the players. Jones got his assistants on board early, he's had some fun with the media, he's put his squad together, he's had them in camps; now we'll see if he can provide the men in pumpkin with the one thing they (and we) have needed so badly, for so long: a practical, practicable, sound-but-flexible elite-level game plan that puts every player where he needs to be, in attack and in defence, supported by speedy transitions and accurate realignment. If he does this, and the players believe and respond, and if he throws in a few genius backline moves to work off the scrum and lineout, we could win three matches and bring home the egg cup. 
Or we could play three good matches and come away with only one win or a draw to show for it; I don't care. I've been saying for years that I don't want desperate, improvised and improbable wins, I just want to the Wallabies to look and play like a modern, elite, professional tier one contender. That's how we'll get respect, a win rate above 60 per cent and, in time, some silverware in the cupboard.
Quade Cooper, people! The most talented Australian rugby player of the last 20 years. Scorned at home by several test and Super coaches (who all went on to fail, inevitably), he's enjoyed a career extension by playing in the somewhat less brutal League One in Japan. And now he's back as the first-choice Wallabies five-eighth, as he should have been all along. But he's 35 and the injuries, such as the Achilles tendon rupture that took him out of last year's TRC, are like a black cloud hovering over a birthday picnic. If he goes down during TRC, I don't want to think about what that will mean. Perhaps, in the words of the unfortunate Noah Lolesio, "Carter Gordon?!" We'll find out. But know this: we can't win shit without a smart, fit and in-form five-eighth.
I'll take a guess at the core of Jones's attack plan for the next few matches: Cooper and Nic White will have unlimited authority to direct our giant forwards to keep smashing the ball up from a 1-3-2-2 formation, and an unrestricted licence to kick it away if the forwards aren't going forward. And if the forwards do start making progress, they'll all be responsible, individually and in pods, for pouring towards the breakdown in readiness to either clear out the jackler or catch a pass, veer off-line, go to ground, lay it back, reload and repeat. Cooper and his inside centre will be standing off, one either side, looking for the gap in the line or the hole where the fullback isn't. It's fundamental power rugby, the stuff that England did so well under Jones for quite a few years. 
And when it comes to defence, we know what Jones wants: the only performance indicator that matters is how quickly a tackler gets up and gets back in the line. That demand for fast reloading is not entirely compatible with his passion for large bodies, but the big boppers definitely know what they're expected to do.
Prediction for the Wallabies: two wins, but finishing in third place due to a lack of bonus points.
AFRICA, SOUTH
Some time ago, one of G&GR's erstwhile pundits dubbed the Springboks 'the Catholics', in reference to their rejection of the pill: if they ever found the ball in their hands they kicked it away in horror. The gag was spot-on at the time, but by the end of 2022 it was obsolete. The modern Boks are ball carriers and ball players, and still ball-busters when it comes to field position and power plays.
What made them so formidable in attack last year was the new-found ability to switch between their regular 1-3-3-2 forwards formation, where they call in a back as an extra forward while deploying Siya Kolisi on the wing as a breakdown guard and a kick chaser, to the more modern and flexible 1-3-2-2 pattern that reacts better when a ball-carrier bends the line. This formation allows the likes of Malcolm Marx and Kwagga Smith to carry the ball away from the last play and keep the defenders scrambling to realign. If anything goes wrong, they slip back into the instinctive 1-3-3-2 formation, settle it down for two plays, and only then resort to the box kick in search of better field position.
The 2023 Springboks are going to fine-tune this two-faced attack as their core of their TRC and RWC campaigns, backed up by the expected trench warfare-style defence and elite jackling. They're going to be a big, big problem for everyone else.
Prediction for the Springboks: two wins, finishing second.
ARGENTINA
Look at their 2022 TRC record, if you can bear to: 26–41 and 48–17 to Australia, 20–36 and 21–38 to South Africa, 25–18 and 3–53 to New Zealand.
You know what Los Pumas are going to do, every damn time. They're going to give it everything they have, with maximum physical and emotional energy, but typically they will be stretched thin in the second half and start leaking yellow cards and tries. I have to confess that I can't write about them without veering into bullshit stereotypes about passion, machismo, patriotism and the Latin temperament, so I'm going to defer here to the one rugby commentator-analyst I respect with no reservations: YouTube video pundit Squidge Rugby, who recently characterised Argentina as "the sport's most storied underdog and overachiever". Sure, Squidge's high-speed narration is hard to follow, but I have access to transcripts. 
Argentina have gone up a level in the last year or so, he says, having beaten England at Twickenham, won a series against Scotland and defeated the All Blacks in New Zealand. The difference, he believes is their current coaching team, but he thinks the clock is showing close to midnight: 
"Michael Cheika is one of the best rugby coaches in the world, but he's also one of the most stubborn men you'll ever meet, and prone to a lovely shouting match too. Cheika's coaching style, shriek first, ask questions later, listen to the answers never, has seen him burn out on every team he's ever coached. Shouting, screaming, and dressing down has a shelf life before it stops motivating players and merely gets them down. [ . . . ] How far along The Cheika Cycle are Argentina? His teams typically have eighteen months, nailed on, of great form, good results, and absolute gold before things start to take a turn. And this World Cup starts seventeen months into his regime."
Cheika's assistants are first class, including Felipe Contepomi arranging the backs and David Kidwell on defence, who stresses the need for his forwards to complete solo tackles where possible and stay out of the breakdown unless a turnover is genuinely makeable. And no test squad could hope for better marquee names than Emiliano Boffelli, Gonzalo Bertranou,  Matteo Carreras, Thomas Gallo, Marcos Kremer, Juan Martín González, Pablo Matera, Tomás Lavanini and Julián Montoya. The parts are all there, but are they going to consistently add up on the scoreboard?
I didn't watch Argentina's end-of-year tour tests against England, Wales and Scotland, so I can't speculate whether their TRC23 performance will be more consistent than 22's. If you have an opinion, informed or otherwise, please let me have it in the comments.
Prediction for Los Pumas: fourth position. I think they'll make a good showing in each match but the All Blacks can outsmart them, the Wallabies can probably scramble and improvise better, and the Springboks will overpower them.
ZEALAND, NEW
Didn't they look shaky in the middle of 2022, and didn't we enjoy watching it? Yeah, they kept the Bledisloe Cup and TRC trophy (barely), but they lost three tests at home, they looked like a rabble at times and the fans were screaming for the coach's head. They didn't get it (not immediately) but assistants were brought in, their weaknesses were shored up and they did well on their end-of-year tour, finishing up with the draw against England that cost Eddie Jones his job.
Who knows what craftiness they're going to employ in TRC? They've got the players; do they have cohesion, tactics and flexiblity? Yes, they probably do.
Prediction for the All Blacks: two wins, finishing first on bonus points.
Preview: South Africa v Australia
Loftus Versveld, Pretoria – 1:05 a.m. AEST (Sunday)
Referee: Ben O'Keeffe (NZ)
Assistant Referees: Paul Williams (NZ), Andrea Piardi (FIR)
TMO: Brendon Pickerill (NZ)
South Africa: 15 Willie le Roux, 14 Canan Moodie, 13 Lukhanyo Am (c), 12 Andre Esterhuizen, 11 Kurt-Lee Arendse, 10 Manie Libbok, 9 Cobus Reinach, 8 Duane Vermeulen (c), 7 Pieter-Steph du Toit, 6 Marco van Staden, 5 Marvin Orie, 4 Jean Kleyn, 3 Frans Malherbe, 2 Bongi Mbonambi, 1 Steven Kitshoff
Replacements: 16 Joseph Dweba, 17 Thomas du Toit, 18 Vincent Koch, 19 RG Snyman, 20 Evan Roos, 21 Deon Fourie, 22 Grant Williams, 23 Damian Willemse
Australia: 15 Tom Wright, 14 Suliasi Vunivalu, 13 Len Ikitau, 12 Reece Hodge, 11 Marika Koroibete, 10 Quade Cooper, 9 Nic White, 8 Rob Valetini, 7 Michael Hooper (c), 6 Tom Hooper, 5 Will Skelton, 4 Nick Frost, 3 Allan Alaalatoa, 2 David Porecki, 1 James Slipper (c)
Replacements: 16 Jordan Uelese, 17 Matt Gibbon, 18 Zane Nonggorr, 19 Richie Arnold, 20 Pete Samu, 21 Tate McDermott, 22 Samu Kerevi, 23 Carter Gordon
The Springboks are missing Nché, Marx, Etzebeth, de Jager, Mostert, de Klerk, Kolbe, Mapimpi, de Allende, Kriel, Kolisi and more. Is this a show of faith in the wider squad or are they taking the piss? Obviously they're taking the piss, and I hope the Wallabies rub their noses in it. That said, there are players there like Am, Vermeulen, PSDT and Malherbe who are capable of all sort of heroics. The Wallabies are fresh, fit and out to make a name for themselves. They'll all need to hit their targets, because Jones won't tolerate anyone having an off night.
It's going to be a hell of a clash, probably a bit scrappy and with some fireworks. I'm looking forward to the moment when Snyman and Arnold get up off the bench and block out the sun. Which won't happen because it's an evening match, but still it's going to be epic.
Prediction: Wallabies by 12.
Preview: Argentina vs New Zealand
Estadio Malvinas Argentinas, Mendoza – 5:10 a.m. AEST (Sunday)
Referee: Angus Gardner (RA)
Assistant Referees: Nic Berry (RA), Jordan Way (RA)
TMO: Brett Cronan (RA)
Argentina: 15 Emiliano Boffelli, 14 Bautista Delguy, 13 Matias Moroni, 12 Lucio Cinti, 11 Mateo Carreras, 10 Santiago Carreras, 9 Gonzalo Bertranou, 8 Rodrigo Bruni, 7 Juan Martin Gonzalez, 6 Pablo Matera, 5 Tomas Lavanini, 4 Matias Alemanno, 3 Lucio Sordoni, 2 Julian Montoya (c), 1 Thomas Gallo
Replacements: 16 Agustin Creevy, 17 Mayco Vivas, 18 Eduardo Bello, 19 Pedro Rubiolo, 20 Santiago Grondona, 21 Lautaro Bazan Velez, 22 Nicolas Sanchez, 23 Matias Orlando
New Zealand: 15 Beauden Barrett, 14 Emoni Narawa, 13 Rieko Ioane, 12 Jordie Barrett, 11 Caleb Clarke, 10 Damian McKenzie, 9 Aaron Smith, 8 Ardie Savea, 7 Sam Cane (c), 6 Shannon Frizell, 5 Josh Lord, 4 Scott Barrett, 3 Tyrel Lomax, 2 Dane Coles, 1 Ethan de Groot
Replacements: 16 Codie Taylor, 17 Ofa Tu'ungafasi, 18 Nepo Laulala, 19 Tupou Vaa'i, 20 Dalton Papali'i, 21 Finlay Christie, 22 Richie Mo'unga, 23 Braydon Ennor
I love it that Cheika can pick Julian Montoya at hooker and captain and still have Agustin Creevy (at age 38) on the bench. I love it that New Zealand have resolved the 'Barrett or Mo'unga' dilemma by selecting Damian McKenzie (the most watchable player around, in my book) at five-eighth. If the non-Crusader All Blacks can get over their hate for the red-and-black bastards, they should gel quickly and get down to business. But Argentina have the potential to put them in a chokehold for 80 minutes, and this one could come down to penalty kicks.
Prediction: New Zealand by either 19 or 6