We have our first win of the rugby championship, and while it wasn't a game for the ages I will certainly take it!
Here are a few things I noticed from the game last night:
1. We played pretty well
There's a lot of negativity around here, but I think most of it is unwarranted. There was a 20 minute period where we couldn't get out of our own 22, but other than that I thought we played pretty well. Keep in mind that this was a South African side who beat us by 26 points in the corresponding fixture last year, and they came to play in conditions that probably suited them. Our forwards stood up to the challenge and our backs did well with the little space they had.
Yeah there is stuff to work on, but after a demoralising loss in Auckland I thought we did well to bounce back. This showed that the 8 win streak wasn't a fluke, and we really are better than we were at this point last year.
---
2. Rob Simmons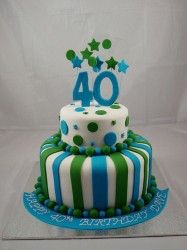 Let's get straight to it, the bloke who is probably the most talked about at the moment. After a second viewing of the game I have tempered my views somewhat, and I think he played OK. Not well, and nowhere near the standard he is capable of. Yes the penalties were stupid (that must be the 40th time he has conceded a penalty for attacking the jumper in the air), but he had a few nice touches around the field and got through a fair bit of work.
Has he done enough to keep his place? I'm not sure. I still would like to see Will Skelton given a more extended run, I still haven't seen any Aussie forward do anything like what he did against the French in Sydney. James Horwill was OK off the bench but not exactly a standout. Sam Carter played OK as well. The second row is a riddle that we are yet to solve.
---
3. Finally, a backline
The performance of Phipps, Foley and Kuridrani must make Ewen McKenzie rue his selections for the first two Bledisloe matches. All three were clearly better than the men they replaced. Phipps was quick to the breakdown and was fairly accurate with his pass- yes he was patchy in the first half but he came good in the late stages, and it was telling that he was never replaced. Foley played flat to the line and directed the game well, though there are still big issues with his kicking. His defence was also very good, making seven tackles with no misses.
But the clear standout of the night was Kuridrani, who took advantage of his opponent (Jan Serfontein) being out of position, making metres with every carry. His option taking was also very good, as was his defence. He seems to be a bloke who gets better when he pulls on the gold jersey, and he should now be our 13 through the World Cup.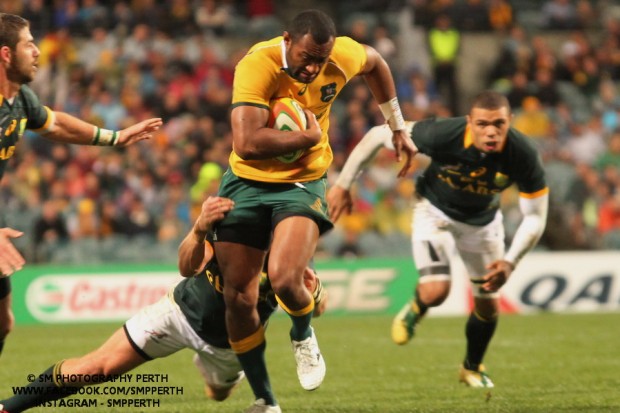 ---
4. 6 and 8 issues
Neither Scott Fardy nor Wycliff Palu had great games last night. Both were barely seen, especially with ball in hand. But in this case the stats tell a story: Palu once again topped the tackle count by a margin, despite only playing 60 minutes. He made 13 tackles with no misses. Fardy, on the other hand, only made four, with one miss. Scott Higginbotham did enough to start next week, and I think it should be in place of Fardy, who is sadly a shadow of his former self. We need Palu's workrate, but we also need him to get the ball in his hands more.
---
5. The performance of Clancy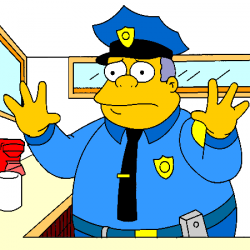 Now to the performance of the referee. Where do you start? Habana's yellow was outrageous, especially given the fact that the touchie gave Clancy a chance to correct his error, but he still pulled out the card. That decision was a real turning point, and arguably handed us the game. But Clancy also made plenty of calls that were just duds- a high shot by Vermeulen that was anything but, a holding penalty when Bismarck was off his feet half the time (and the ref even admitted as much), a penalty for diving against Sam Carter when he tripped over the ruck with no effect on the play at all, a Wycliff Palu turnover that went unpunished despite him being off his feet and using his hands in the ruck.
The Saffers got the dodgy end of it, and should feel hard done by. We were given a chance and thankfully we took it. We may not be so lucky next week.
---
6. Referee appointments
This goes to a bigger question, though: why don't the best refs get a game every week? Craig Joubert is the world's best ref by quite a margin. Where was he on Saturday night? Where was he for the first two Bledisloes? Instead we get a cast of second-rate peanuts, who are miles behind Joubert. The bloke who reffed the Argies/ABs game had a shocker as well. Steve Walsh was languishing in the NRC while some Frenchie pulls back an Argentinian try because he thinks a charge-down is a knock on. Who is making these decisions? For crazy selection decisions the bloke who picks the refs leaves Robbie Deans in the shade.
---
7. Saffer talk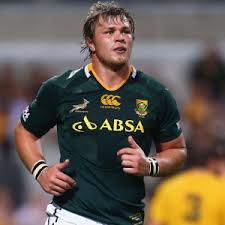 But back to the game. It's hard to know what to make of South Africa at the moment. They certainly have their moments, and their back row is as good as any in world rugby- Duane Vermeulen was the best on ground by a margin. Their back three are in great form, too. The inside backs are the missing link, and once again Morne Steyn put in a fairly insipid effort. The Boks have produced plenty of young talent in the inside backs, but it seems like at the first sign of trouble they go back to the old stagers like Pienaar and Steyn. Yes they are solid performers, and yes players like Goosen and Lambie have been held back by injury and underperformance. But still.
They have the talent to challenge the All Blacks, and the coaching seems better than it was under Piet de Villiers. They are just missing a few final pieces of the puzzle, at 10 and maybe 13.
---
8. The set piece
The scrum was OK, I thought. We conceded a few penalties, but we won a few as well. They got the shove on us a few times, but we wheeled a few of theirs. With a fourth string hooker and considering we were without Slipper for 30 minutes I reckon that's a win.
The lineout, on the other hand, was poor. We never got close to challenging the Springbok ball, and we botched a number of our own throws. A couple were Hanson's fault, and a couple were the result of miscommunication. We were our own worst enemy here- it wasn't like Matfield and Etzebeth were picking our pockets with great steals.
---
9. The bench
It was great to see real impact from the blokes off the bench. Kudos to you, Pek Cowan. I had my doubts if you were up to it, but you played 30 decent minutes and never let the side down. Higgers seems to be back in form, and both Beale and Horwill made their presence felt at crucial stages. Matty Hodgson also bagged a steal, too. One of the big reasons we won, the bench performances have been great all season. I wish Link would bring them on a few minutes earlier.
---
10. Our kicking game…
…isn't good enough. The Boks had an off night with the boot and still had us in the shade. Israel Folau has a decent enough boot, but is not suited to those games. At least he errs on the side of safety, finding touch with limited distance instead of booting it long but keeping the ball in play. Foley is still not quite test standard in this regard, and I'm not convinced Matt Toomua is any better, though his deft grubbers were a highlight of the first half.
At the moment it is too easy for teams to pin us down in our own quarter for long stretches. This needs to be improved before the World Cup.
I think that's about it. Did I miss anything?