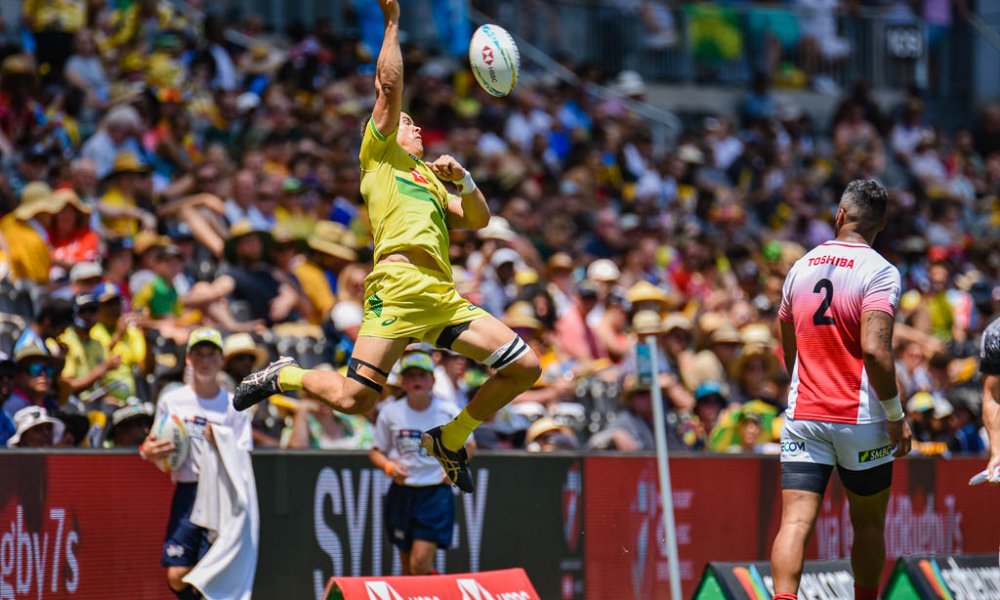 A scorching hot day in Sydney for Day 1 of the Sydney Sevens tournament at Parramatta's BankWest Stadium.
Both Aussie teams off to a good start with comfortable wins in all their Saturday Pool Games – if it's possible to be comfortable in 44 degree heat.
Results
Women
Australia 33 (Tries: Charlotte Caslick 2, Ellia Green 2; Conv: Sharni Williams, Ellia Green 3) defeated Spain 0
Charlotte Caslick scored with her first touch, and scored a double along with Ellia Green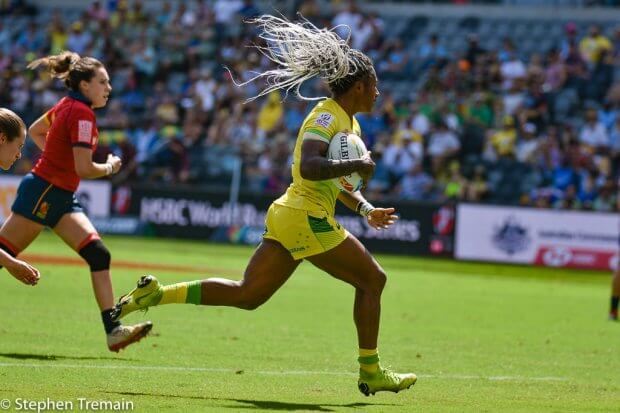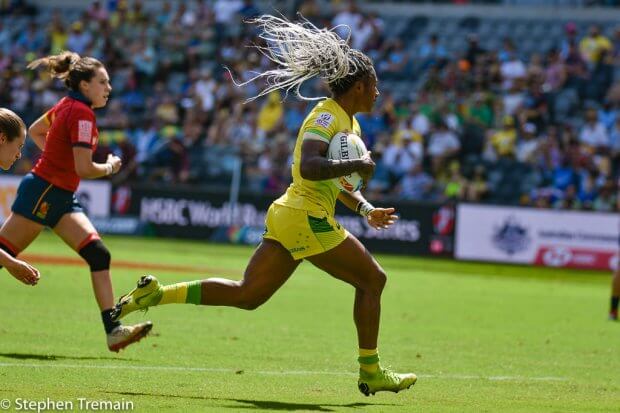 Australia 34 (Tries: Charlotte Caslick 3, Shan Parry, Sharni Williams, Dom Du Toit; Conv: Sharni Williams 3)  defeated Ireland 0
The Caslick show continued, with a hat-trick against Ireland , while Green was used sparingly in the heat.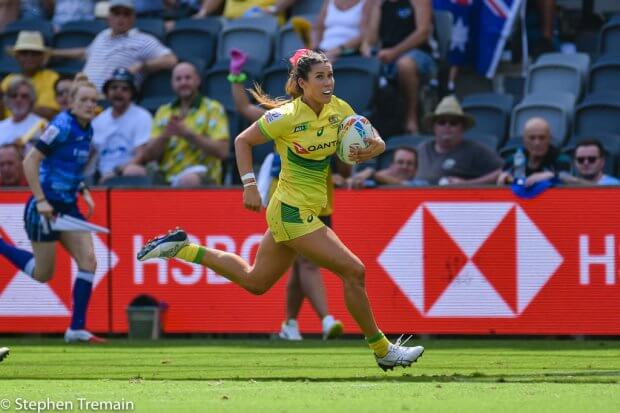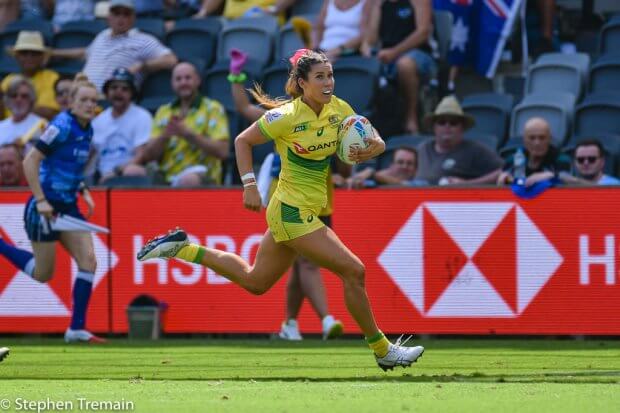 Men
Australia 33 (Tries: Dylan Pietsch, Meral Skelton, Lachie Miller, Josh Turner, Lachie Anderson; Conv: Lewis Holland 2, Maurice Longbottom 2) defeated Japan 5 (Tries: Kosuke Hashino)
Trae Williams (('Quadzilla') showed some good touches, but we are yet to see him with room to move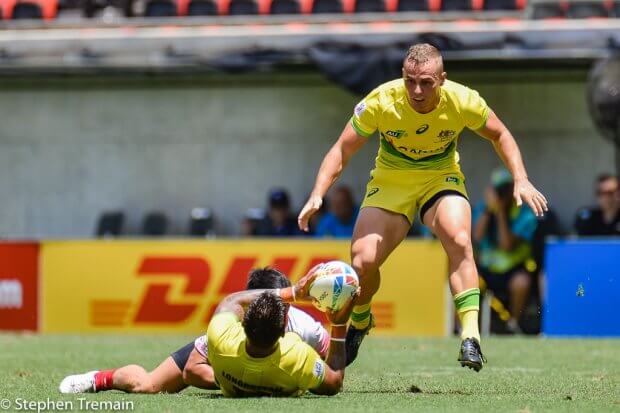 Australia 31 (Tries: Henry Hutchison, Josh Turner, Maurice Longbottom, Lachie Anderson; Conv: Lewis Holland 3) defeated Scotland 13 (Robbie Fergusson, Penalty Try; Conv: Gavin Lowe)
The Aussies survived 2 yellow cards to see off Scotland, and setup a qulaifying play-off with USA tomorrow
Gallery