Welcome, fellow G&GRs. A few hours this morning to reminisce about last week before we start to concentrate on what glories the weekend will bring our teams. Hope you're all having a great Hump Day.
Lure of the Lions:
As reported here on SMH, the lure of the Lions tour is helping keep players in Australia. The tour will be a moment in time for a lot of today's players and with stories of past glory there're a lot who seem to want to stay and experience this classic tour.
In 2001 after the Lions had won the first Test in Brisbane, they were leading 12-6 in the second Test in Melbourne when Roff intercepted a Jonny Wilkinson pass and raced away to score. The Wallabies took the lead, won the second Test and then secured the series with victory in the decider in Sydney. Whether the 2025 Wallabies emulate the feats of their 2001 forebears remains to be seen, but decisions made by Australian stars in the past six months will go a long way to helping.
Usually after a RWC there's a tradition of players signing for an overseas gig to replenish the bank account and ensure a life after rugby. In 2015 16 players took off for overseas and in 2019 15 players left Australia for overseas destinations. However, to date only Pete Sam and Folau Fiangaa have indicated that they're leaving with both going to France. While question marks remain about Michael Hooper, James O'Connor, Matt Philip, Tolu Latu and Trevor Hosea, 20 players have so far re-signed with Australian rugby including stars such as Tupou, Wright, Valetini, Ikitau and others with most signing until 2025 so that they can be selected for the Lions tour.
This is great news for Australian rugby and will certainly make the side stronger than it might have been. Let's hope RA doesn't somehow manage to stuff this up they way they have stuffed up so much else.
'The timing is right': Parry reflects on incredible career as she announces retirement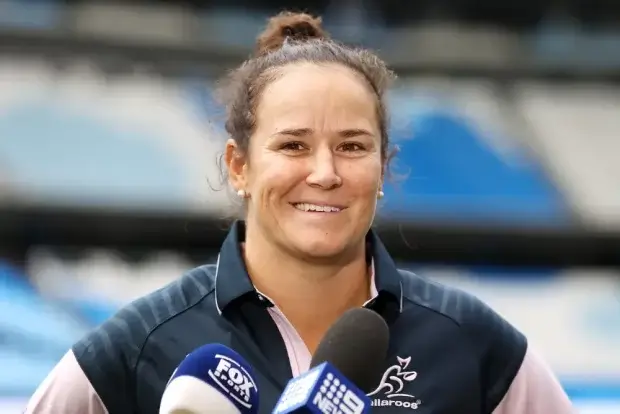 Rugby Australia's own Nathan Williamson reports here that Wallaroos captain Shannon Parry is proud to have left Women's Rugby in a better place as she confirms her retirement from the sport. Saturday's Test against Fijiana will be the 34-year-old's final match, admitting the decision had been playing on her mind for some time.
"For me, the timing is right," Parry told reporters. "I'm really happy with where the squad's at now. We've got a lot of youth development pathways coming through and the time's just right for me and my family to make new transitions and start the next chapter in my life."
I'm with her. She has been an awesome ambassador for Australian rugby going to four 15s World Cups in 2010, 14, 17 & 21 along with co-captaining Australia to Olympic gold in 2016.
Wallaroos coach Jay Tregonning was emotional when asked about Parry's legacy and her influence on the game. "Her background within rugby and what she's done for rugby overall is an awesome legacy." Tregonning said. "Shannon has changed the lives for a lot of girls coming up who are now comfortable with playing a sport that they love doing." Perry will continue with rugby and influencing the changes that are still needed.
"You're seeing a lot of changes around clubs making more socially acceptable change rooms and venues," she added, noting "the change of society really starting to accept that women can play male-dominated sports. When I started it wasn't like that at all. It was very different."
What a fantastic career and a player who will be missed a lot. Thank you so much for everything you have done for women's rugby here in Australia and world wide.
NZ Super Rugby team of the week with big questions on what you need on the wing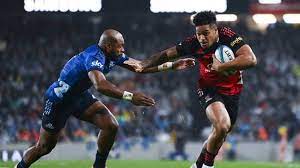 An interesting question here on Stuff that NZ is starting to ask that is one I think the Wallabies also need to look at. "Do you even need a power winger to win a Rugby World Cup?" This is a question that needs to be asked as people debate over the the merits of various wingers. The ABs didn't need one in 2011 and as good as Julian Savea was in 2015 it's hard to argue he was the key to their success.
The thing with power wingers who usually succeed by running over other players, is they tend to have other deficiencies in their game. Most have a poor kicking game and most have defensive lapses that are more complex than a simple form judgement. The NZ Super Team of the week is:
15. Harry Godfrey (Hurricanes)
14. Kini Naholo (Hurricanes)
13. Billy Proctor (Hurricanes)
12. David Havilli (Crusaders)
11. Leicester Fainga'anuku (Crusaders)
10. Richie Mo'Unga (Crusaders)
9. Finlay Christie (Blues)
8. Ardie Save (Hurricanes)
7. Billy harmon (Highlanders)
6. Samipeni Finau (Chiefs)
5. Tupou Vaa'i (Chiefs)
4. Scott Barrett (Crusaders)
3. Saula Ma'u (Highlanders)
2. Codie Taylor (Crusaders)
1. Tamati Williams (Crusaders)
What I find interesting in this is the lack some big names. This tells me that NZ is building depth quite nicely which is good for the future. I am also 100% behind the idea of looking at more than a bit of attacking flair in players. I believe that attacking is less than 50% of a player's role and so many look spectacular in these highlights but are poor in the remaining part of their game.
Two Gripes of the Game explained
It's certainly been an interesting weekend from a referee point of view. A couple of penalty tries certainly helped the Tahs with their win; TBH I think they would've won anyway. I'll attempt to explain it from the law perspective and add what I believe (as a referee with over 14 years refereeing games) was the point of the decision.
In the first PT the maul is formed after the lineout with Wilkin coming from the front and joining the maul on the left side. As the Tahs move towards the goal line the maul breaks up, Wilkin and two other Rebels force the split. At the split, Wilkins leaves that group and then goes straight into the new maul directly at the player at the back with the ball. The thing is he's now offside and entering the maul from the side. The offside line is for the maul is behind the last point of the maul. To be on side Wilkin would have had to go back behind the goal line and join the maul. Law 16 5,6&7. A player must join a maul from an onside position, If you leave a maul you must retire onside and then join, if you join you must be onside and join onto the last player in the maul. The maul goes over the goal line, Wilkin is wrapping the ball and preventing it from being scored and quite rightly a PT is awarded from his play.
In the 2nd PT the maul is formed with both Hardwick and Canham joining on the lifters. The maul twists to the left which brings both of them around in front of the ball carrier. All good so far. The maul is then driven in with more of a roll to the left. Hardwick cannot swim around at this stage as he is coming from the side, not through the middle. Canham is standing upright with a poor body position. Now whether he trips, or pulls the maul down on him is debatable, but he put himself in a vulnerable position by standing up and the maul certainly falls down on him which causes it to collapse.
Damon Murphy wouldn't have seen whether Canham tripped or deliberately pulled the maul down, but to be honest even in slow motion it could have been either. Canham got himself in a poor position that did cause the maul to collapse, either intentionally or not, and so deserved his YC and the PT.