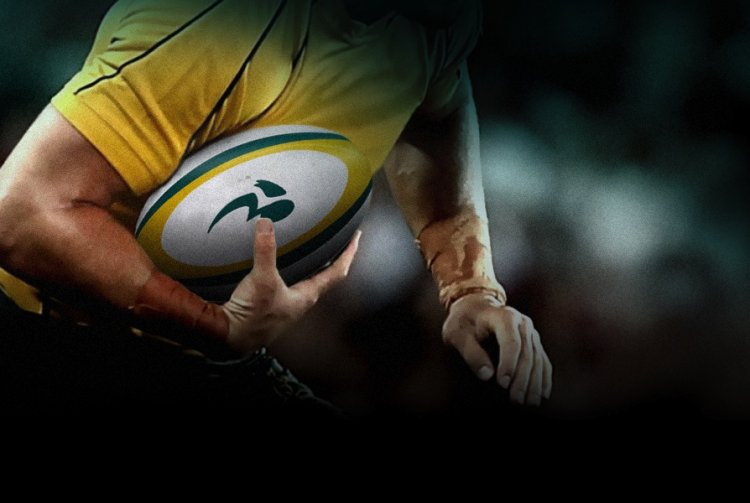 In 1972, the Wallabies toured New Zealand and lost the three test series by an aggregate of 23 points each game (6-29, 17-30 and 3-38).
So poor was the Wallaby team regarded that they were referred to as 'the Awful Aussies'. Fast forward to last night and to Christchurch next week, and I think we may have a competitor for this tag.
This comprehensive rout will probably have won the All Blacks the Tri-Nations Trophy and retained the Bledisloe for another year.
The Wallabies really had nothing in response. Expectations raised last week were dashed in the usual manner by inconsistency, ill-discipline and an inability to cope with the physicality of their opponents.
'Zeno', a poster on the blog this week said it all in response to a 'predicted' All Black 11 point win: "Still with the cringe, Lance? Oh, the All Blacks are supermen, they're awesome, they're going to smash us."
My response to that is: "F*ck me Zeno they were awesome, they were supermen and they smashed us by 21 points! WTF awaits us in Christchurch next week?"
Whether you like it or not and dispelling the alleged 'choke factor' myth, the All Blacks to me look like they've already got one hand on the Rugby World Cup next year.
Frankly, the Wallabies were an embarrassment with their 'soft cock' physicality letting themselves down again. That is, apart from Bam Pocock who really was out on his own.
What was there to be positive about this thrashing? Nothing really. The red card in the 2nd half for Drew Mitchell didn't make much of a difference, so don't use that as an excuse. It was all over by halftime at 32-14.
It seems to me that a number of Wallaby players need to be held to account for this disaster. It's a shame we don't have a Brad Thorn in our team?
Ratings:
Ashley-Cooper – 6 AAC had a number of runs and made the odd break but was relatively quiet at the back. He got a nasty head knock at one stage which looks like it affected his game. He lost the ball at the next breakdown which resulted in the McCaw try but he'll bounce back.
O'Connor – 5 This game wasn't lost on JO'C's wing as play really didn't go his way. Apart from a sizzling break early on which came close to a try, not that much happened down his side. The much hyped JO'C v Smokin' Joe battle didn't really eventuate.
Horne – 4 Believe it or not but his stats were 'made 1 tackle, missed 1 tackle'. He was completely anonymous in this match and I'd suggest it doesn't look like he has kicked on. He fractured his elbow last night and is now out for the season.
Barnes – 4 If Dan Carter can have a kick charged down which led to a try then so can Berrick Barnes. Sadly, Sookface is no Dan Carter. Ineffective at inside centre, he showed no real thrust and was one who missed his fair share of tackles. He was completely overshadowed by Ma'a Nonu. I'm not sure that he'll survive the cut next week.
Giteau – 7 I thought Gits was the best back on display, considering the pressure he was under. Great break early on and defensively very sound. He directed the backs quite well and looked dangerous with ball in hand. A pretty good effort in the circumstances.
Mitchell – 3 Great charge down and try at the beginning followed by ill discipline, where he was off the park twice (the 2nd time a red card) during the game. No matter what you think of the severity, he let his team mates down. He looked good during his cameo though….
Genia – 6 Behind a losing pack there's only so much you can do. Defensively, the All Blacks really closed him down but his passing was as good as ever. He only played as well as he was allowed.
Brown – 5 A mixed day for Dick Bown and maybe his chances have expired once and for all. His workrate was high: he had more runs than any other player (15) but on the down side he missed 7 tackles, some of which could have been trysaving. Enter Hodgson or Higgo?
Pocock – 9 David Pocock had a blinder with a massive workrate. He made 23 tackles (10 more than anyone else) and was the turnover king. There was daylight between him and the rest, however, he didn't actually outplay Richie McCaw. McCaw was magnificent, Pocock was just….outstanding.  Bam will eventually be the 'Richie McCaw' of his day.
Elsom – 5 I thought the Rock was a bit disappointing. There's a sneaking suspicion that he goes missing at times in the really hard games. I didn't want to say that (because it sounds a little 'un-Australian') but that's my feeling. He was outplayed by Jerome Kaino and his relationship with Referee Joubert got somewhat ragged. He did improve in the 2nd half though.
Sharpe – 4 Sharpie was pulled by Deans in the 48th min. Maybe he had dental issues but he didn't seem to be anywhere near as effective as last week. We lost this match in the tight five and Sharpie's got to take his share of the blame. Robbie wanted to drop him a while ago – maybe this is why?
Mumm– 5 Mummy did get better as the game wore on but he's really no match for the All Black 2nd row. He's there because there's no-one else. I'm expecting Simmons to take over his position sometime soon.
Ma'afu – 4 Looked completely out of his depth. Made a few useful tackles but offered nothing else. Looked good against a tired Bokke outfit last week but I don't think he's the answer.
Moore – 6 Squeeky got pinged a few times for stupidity but had a reasonable game. He's obviously not yet back to full fitness hence his early replacement. His set piece work was O.K. although scrums and lineouts were few and far between.
Robinson – 6 Cat had a full game this week and will obviously benefit. He's underdone but looked to have solid involvement throughout the match. With two out of three front rowers not at full fitness, and the other not really up to it, it's no wonder the tight five struggled.
Reserves worth mentioning:
Faingaa S – 6 Very active around the park in his 31 mins. Skillful player who offers some dynamism around the ruck.
Simmons – 6 Didn't look out of place after he came on in the 48 min. In fact, I suspect he's about to be promoted.
My overall rating for the Wallabies last night was 4 – I know they were playing the best in the world but the reality is they can't match it with them. They were shit (there's no other way of describing it).
In late news, Scott Higginbotham, Ben McCalman and Cameron Shepherd have joined the squad in New Zealand. I'd expect AAC to be switched to the outside centre position.
10 – A legendary performance to go down in the history books
9 – Outstanding performance: Man of the match shoo-in
8 – Excellent all round game
7 – Good game with a few sparkles
6 – Solid performance
5 – Average – ho hum
4 – Below par
3 – Had a bad game
2 – Tell your story walking pal
1 – A complete joke