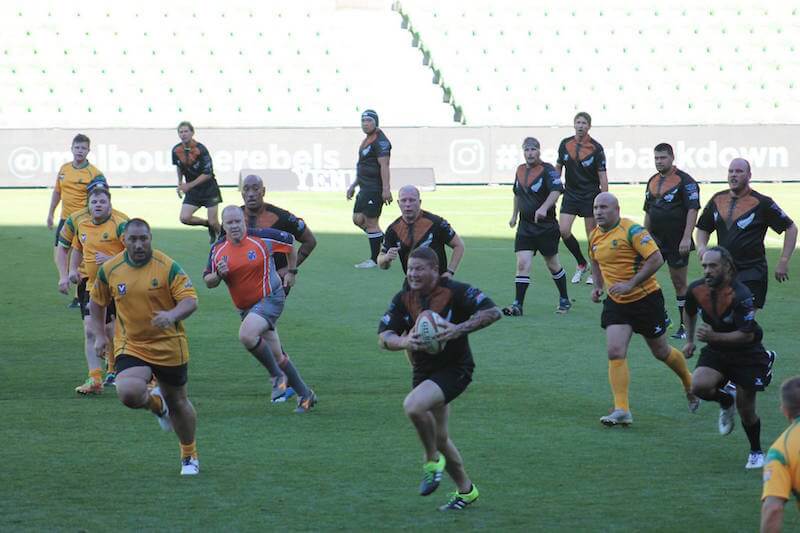 The Rebels – Brumbies game was preceded by the Vic Masters games at AAMI Park.
Sometimes your body tries to tell you that the time has come. It may be a dodgy knee, a broken rib, a torn hammy, or just a scream from all your bones begging you to stop.  Some of us hear that call, take up a block note or a whistle – or both – and stay engaged with the game. Some others not.
The latter will find themselves on a rugby pitch trying to defeat injuries and kilograms chasing an oval. They are the one we all envy most. They are the invincible, they are the forever kids.
Unstoppable: Wannabees scrum-half in full flight
These are the Vic Masters, a bunch of rugby mads that put on straps and bandages every weekend to go and play the game played in heaven.
In Victoria the Masters have a great social competition, with a lot of players from every walk in life and every country under the sun. Last week end they all rallied around the two major nationalities and formed 4 teams, with two in each age class, and squared off at AAMI Park ahead of the Super Rugby game.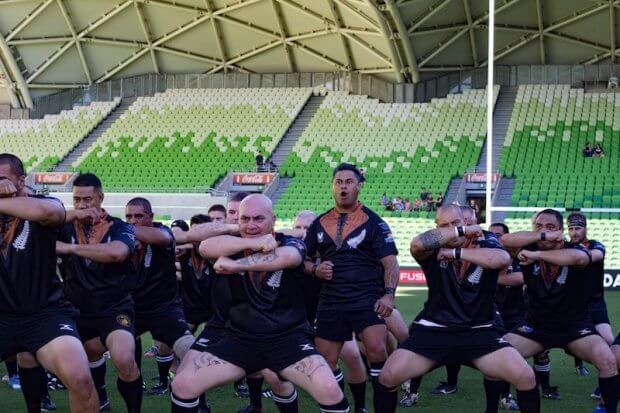 Fact: a "Haka" must be performed when more than 3 kiwis meet on a rugby pitch, they'll lose their passport if otherwise
The over 35 and over 45 young players wear the "Wannabees" and  the "Old Blacks" jerseys and showed off their commitment and love for the game in the aptly-named "Bloody Slow Cup". The Vic Masters love puns, if you haven't noticed yet.
The games were a fierce content, nobody was there to make up the numbers, a red card in the 35s showed how much the players were committed, a blue one (*) how they were uncompromisingly committed. The scores aren't as important as the spirit shown by all the players and referees involved, all teams played to their best capabilities and the bragging rights will be forever mentioned in the clubhouses around Melbourne when the players will meet again after each game of the season to share a couple (or more) beers.
The Victorian Rugby Referee Association supported the game and even sent their President (depicted on the cover) to officiate the 35s game.  The 45s Referee (below) had the honour to share the pitch with his son, playing for the "Wannabees".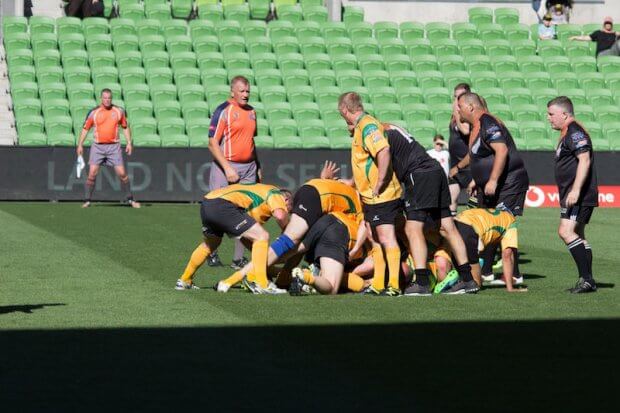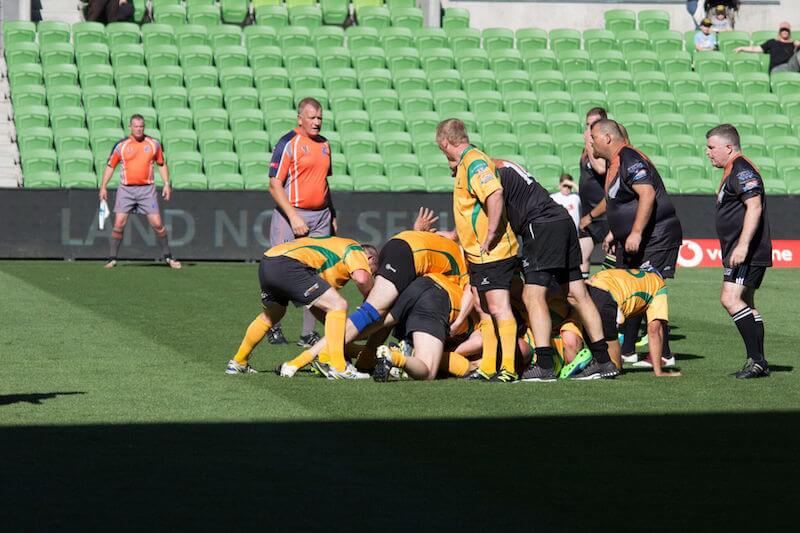 The two games were such a success that the Rebels already showed interest in repeating the experiment next year to the great delight of everyone involved.
(*) Rugby Australia has introduced this year the blue card in all competition following the successful trial in Newcastle and ACT competitions last year. A Blue Card will force a concussed player out of the field and trigger medical checks before return to play to protect health and safety of the involved player.