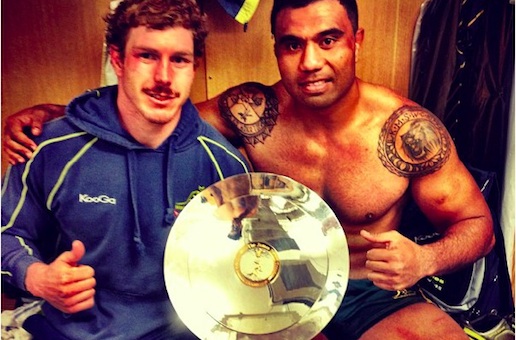 Thursday's rugby news has big money on the table for Pocock, Cheika confident of keeping the number 7, Gill offered a flexible contract and McCaw named New Zealander of the year. 
---
Pocock offered massive contract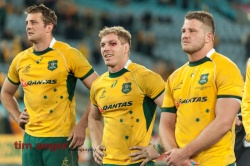 David Pocock's consideration of a one-year sabbatical from Australian rugby has been made tougher with Wasps offering the 27-year-old a lucrative multi-million-dollar deal. Pocock could become the highest paid rugby player in the world if he signs with the English side, surpassing Dan Carter.
The Premiership club have contacted Pocock's representatives with a package in excess of the £1.4 million ($Aus2.82 million) a season that Racing 92 are paying Carter. Pocock is seen as the perfect replacement for George Smith, who is leaving the club at the end of the season.
Cheika confident of contract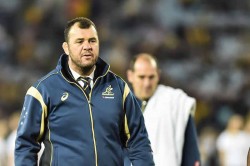 Wallabies coach Michael Cheika remains optimistic David Pocock will commit his future to Australian rugby. Despite the huge deal offered, Pocock became a big fan of Cheika's Wallabies environment at last year's World Cup and that relationship may yet prove to be the difference as the back-rower approaches his final decision.
"We have to present a combination of finances … as well as what it's going to be like playing here in Australia and how you're going to grow as a player and a person," Cheika said. "We present all those things correctly to him, or to any player for that matter, and I believe that they would stay."
Gill unmoved by flexible contract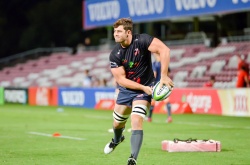 Wallabies coach Michael Cheika has outlined the lengths that he went to in trying to convince Liam Gill to stay in Australia. Cheika hoped that a flexible contract option would convince Gill to re-sign, allowing him to play in Japan or France during the Super Rugby off-season.
"We were working hard to give him an option so that he could play in Japan through the flexible contracting thing," Cheika said, also emphasising to the Reds flanker that he was very much in the picture for Wallabies selection. "I think he was unlucky to miss out on the team last year because of his form, he played so well during Super Rugby season."
McCaw wins top award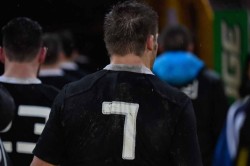 Former All Black captain Richie McCaw has been named Kiwibank New Zealander of the Year – adding yet another accolade to a memorable 12 months. McCaw retired in 2015, having played a record 148 tests for the All Blacks, 111 of them as captain.
"Richie always led by example and it's a special quality he has translated to his charitable work outside the game," chief judge Cameron Bennett said. "His courage, leadership and humility is an inspiration to legions of Kiwi kids." In 2009, McCaw and Dan Carter and Ali Williams set up the For Everyone Charity, now iSPORT, supporting young sportspeople to succeed in their chosen fields.