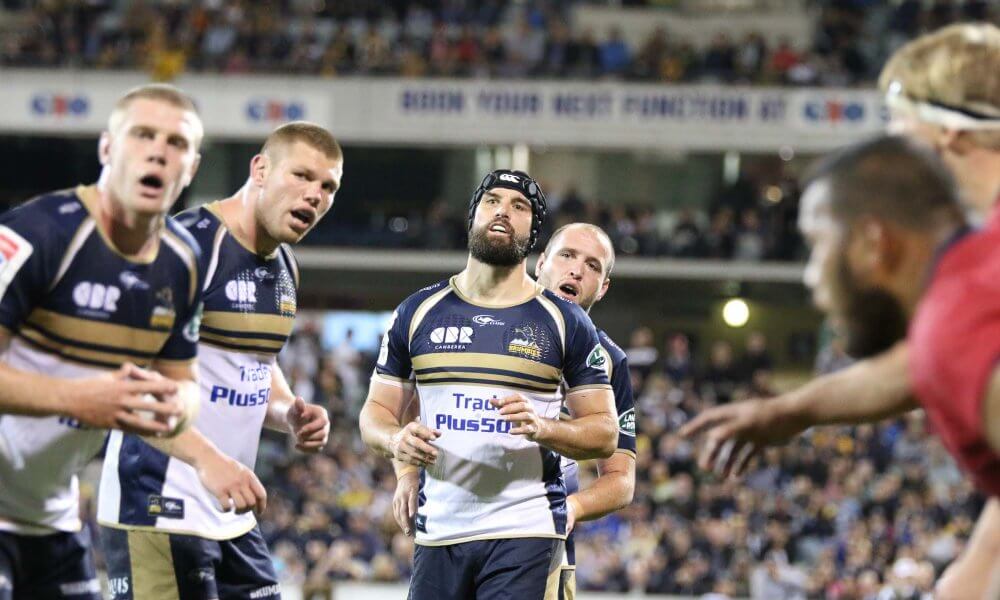 Friday is all about the feels… the rugby news sees Simon Cron feeling happy, Ireland feeling lucky, Stephen Larkham feeling sorry and Nick Phipps feeling disappointed.
---
Defence makes Cron Cheerful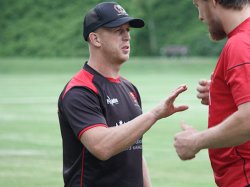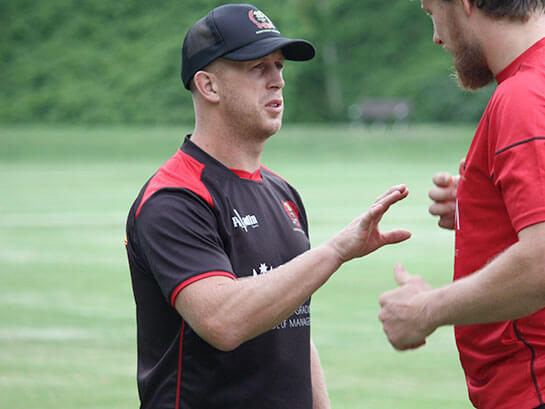 Australian U20s coach Simon Cron is a notoriously tough coach, and a man seemingly never satisfied with the efforts of his teams. However, he showed his lighter side to rugby.com.au when chatting about Australia's U20 defence in their thrilling win against Wales, 24-17 in Georgia.
While he highlighted that Australia's attack has yet to reveal it's true potential, he had nothing but praise for the outstanding defence that won them the game.
"I thought we shaped quite well," said Cron.
"We had a couple of issues on the outside at one stage but overall, I thought it was pretty good."
Cron made particular note of the final twenty minutes of the game, where outstanding defence was able to repel wave after wave of Welsh attack. It was this period of putting in and playing for the full eighty minutes that was particularly praiseworthy for the young Aussie team, especially when considering many other Aussie teams (especially in Super Rugby) this year have struggled to have that consistency.
However, attention has now shifted towards a dangerous Samoan side on Sunday, and Cron admitted that while the Aussies easily accounted for the islanders in the Oceania Championship, he is expecting Samoa to put up much more of a fight this time round.
"They're extremely strong, very physical and have quick line speed," he said.
"They'll be much better out wide and we will have to get better to be able to push them."
Ireland feeling lucky for 2023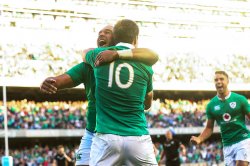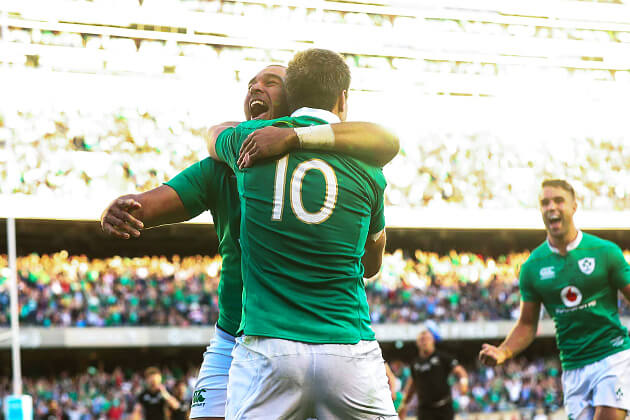 The race for the 2023 World Cup bid has been a riveting watch, so put it mildly. France and South Africa have already put forward bids, expressing a keen interest to host the tournament. However, as revealed on Newstalk.com, another bid has been made: by the Irish Rugby Football Union. This would be a major event for Irish sport, and for such an occasion, they put their front foot forward.
In what will be a surprisingly extravagent submission application process, over a hundred children will be part of the presentation, as well as representatives of all of Ireland's national teams, and a full choir.
All patrons will be riding in a double decker bus from Aviva Stadium to World Rugby Headquarters in Landsdowne Road.
The submission paper will then be handed over to World Rugby by Dick Spring, Chairman of Ireland's Bid Oversight Board, and Bid Ambassador Brian O'Driscoll.
Also, keep in mind this is not the winning of the World Cup bid. This is just for handing over the submission paper. Just imagine  what they will do if they get it.
Larkham feels for Fardy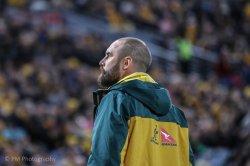 Speaking to rugby.com.au following the announcement of the Wallaby squad for the June test series, Assistant Coach Stephen Larkham has admitted that Scott Fardy's most recent form at the Brumbies has, in his eyes, been enough to warrant Wallaby selection.
This comes after Fardy had not been included in the squad. He is also moving overseas at the end of the year.
"I think he's been one of our stand-out players this year. I think he was man of the match last weekend against Jaguares," said Larkham.
"He's a senior player in our team and he's been doing an outstanding job at all of the duties off the field that a leader has to fulfil; so it's disappointing for him."
Larkham however did provide a potential reason as to why Fardy was omitted, as the big lock had seemed to indicate that he may leave before the start of the Rugby Championship this year. This comes after Michael Cheika had mentioned that players who would be heading overseas would still be considered for Wallaby selection.
"It's something that we've spoke about as a team," Larkham said.
"But kind of understandable in that he's moving on at the end of this year and probably before the Rugby Championship kicks off he might be moving overseas.
"We're not sure in terms of all that yet, but I think that was the main reason why he didn't get picked."
Phipps is out… again.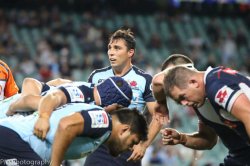 It's been a mixed season for Nick Phipps. Competition for scrumhalf positions is already fierce enough at the Waratahs, but Phipps has now a possible ankle injury to consider.
After leaving the field after playing most of the game against the Highlanders last weekend, Phipps has since been flown back to Sydney for more tests. His injury could be a potential selection headache for Wallabies coach Michael Cheika, who included him in the squad for the June test series.
However, speaking with the Sydney Morning Herald, Waratahs coach Daryl Gibson was confident Phipps will be "fine" and back on the field next week.
"Our doctor said he just ran out of time," Gibson said.
"I think he'll be fine for next week. It's a more a 10-day injury and he just ran out of time."
Gibson has added Jake Gordon to the squad for this weekend's game against the Chiefs in Hamilton. Should Phipps' injury be more serious, Gordon could be drafted in as a solid replacement for the Wallabies, as he has interchanged the starting scrumhalf role with Phipps for most of the year.
The other big news for the Waratahs is the return of Jack Dempsey, who will play his first Super Rugby match in two months after injuring his foot. Despite playing very little rugby this year, he is also part of Cheika's Wallaby squad.